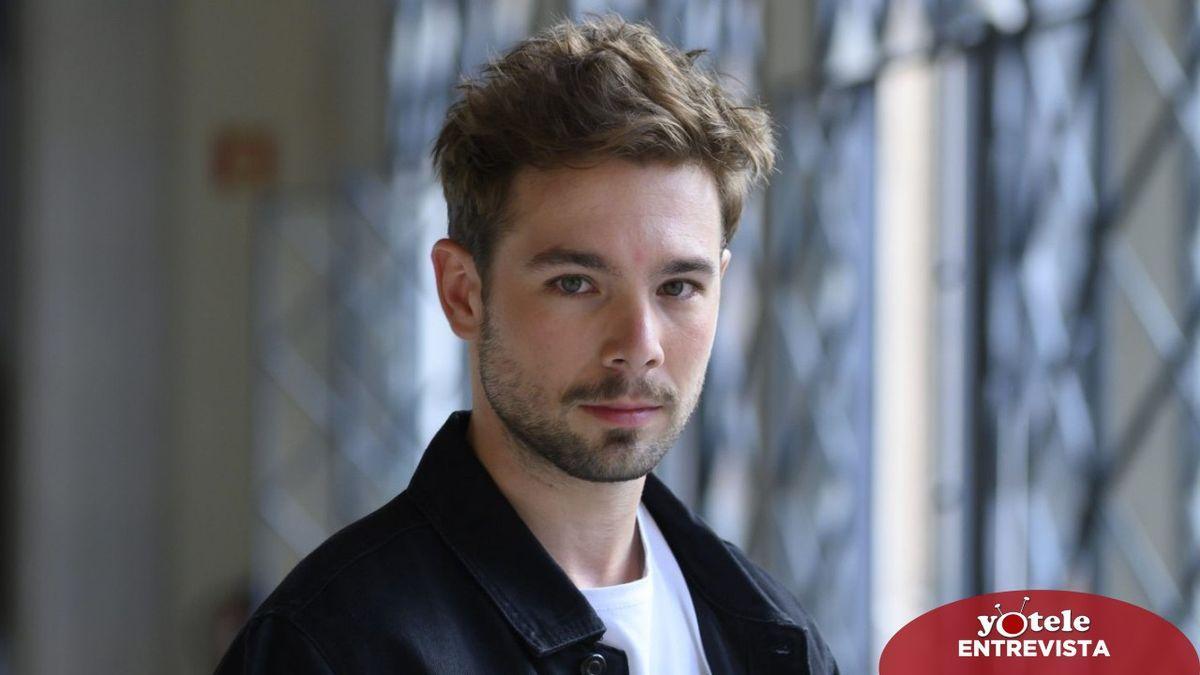 Movistar + premieres this Friday, April 2, the second and final season of 'Merlin: Sapere Aude '. The spin off of the TV3 series says goodbye to viewers and to learn all the ins and outs of its end, the YOTELE team wanted to chat with Carlos Cuevas, in charge of giving life to Pol Rubio, protagonist of fiction.
-How does your character, Pol Rubio, part in this second season of 'Merlí: Sapere Aude'?
-We return to the place where we finished the previous one. Pol is already settled in the university and is comfortable with his group of friends. The season is marked by very unexpected news of a personal nature that will change the development of his life. He will have to climb a step in maturity and face things that he did not have in the first season.
-One of the fundamental relationships in the series is the friendship between Pol and Bolaño. How will your teacher-student friendship continue?
-Pol and Bolaño will continue to meet outside the classrooms because they are a bit the same. They are both going through a difficult time in their life. It is a bit of the reading that even if you are 20 or 50 years old, life is giving you sticks. Both are in a complicated and difficult moment and they will find each other out of class.
-How will Pol's relationship with love be?
-Pol is going to fall in love this season and it happens because he can do nothing more than give in to the character of Axel. It is a mature relationship and different from the previous ones. You are going to meet someone who is clear about it. Pol is in a difficult personal moment and he will have many doubts, but what they are putting before him is of much higher quality than the previous sex-affective relationships he has had.
-Is Axel going to make a big difference in Pol's life?
-Yes, he is a more adult uncle because it is something that he had not been close to and it helps him to grow a lot.
-Will your character continue to discover his sexuality in this second season?
-We discover other facets of the character. The first season is a more affective sexual discovery and in this one it is more personal-affective. It is in another time. What happens to him in the first episode will condition his sexuality throughout the season, but I think he will explore other avenues.
-Do you think the portrayal of male bisexuality that the series makes is accurate?
-I think that everything that is to make sexuality visible without stigmatizing it is cool. It is a reflection of society. The way to make it visible is to do it without prejudice.
-One of the news that most drew attention to the new season was the loss of David Solans, who plays Bruno. Do you think it is a wise decision because of the plot line?
-I neither spike, nor cut, nor do I make the decisions at the script level in this series or at the production level. I limit myself to assuming the scripts that come to me. On a personal level I can have my opinion. What I think is that in this series you have to tell new relationships and leave the high school stage behind.
-You have had to interpret scenes that, probably, many viewers have been able to help with the issues that were discussed, especially about the discovery of sexuality. How have you lived this facet of your work?
-Thankful for the quality of the scripts and with the greatest humility in the world. Trusting your work and your intuition. It's really cool when you shoot scenes that are believable and pretty.
-Could I add some pressure to you?
-No. When cool things happen to me I live them well and not with pressure.
-With this second batch of episodes the series closes. Do you think the 'Merlí' universe has come to an end?
-I think there is a general feeling that a cycle has been completed. This is a series that was born from another in which the protagonist was dead. I expect everything. If in a few years it is decided to remake the series with another character, it could be. I think this is a round ending to Pol's series.
-What has the bombing, including international, that 'Merlí' has meant for you?
-The international boom does not matter to me. It allows me to work with people from other countries. What has meant for me is to go from a more youthful facet to an adult actor with a cool character in which I have been allowed to work and record a lot and experience many situations.

www.informacion.es
Eddie is an Australian news reporter with over 9 years in the industry and has published on Forbes and tech crunch.