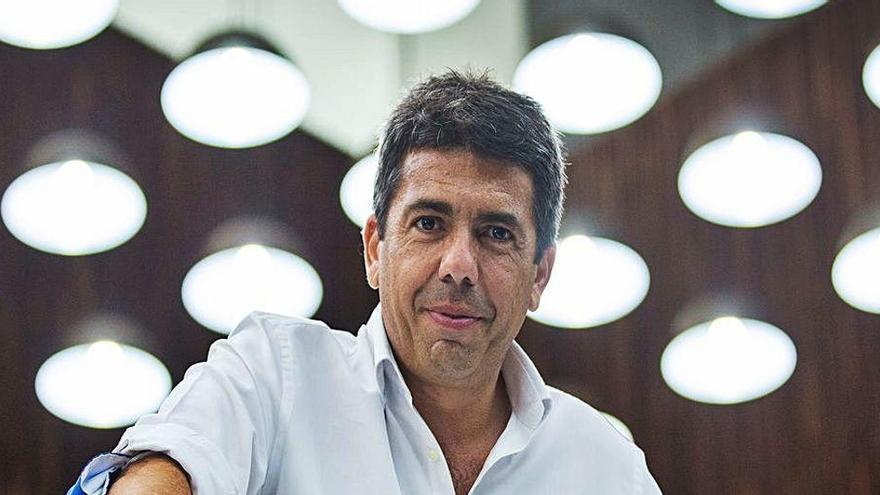 If a taxi driver from Madrid gives us three more turns to take us to the hotel, it is because all taxi drivers in Madrid (or the world) are scammers. If the second plumber we call to fix the leak turns around without finding the reason or fixing the problem, then the plumbers are incompetent. And so on to infinity. Similarly, in politics we do the same. But with one exception: ours are the best and our opponents the worst; whatever each other does.
And then someone like Carlos Mazon and it breaks the schemes. Criticizing all politicians because it does not make sense, although it must be recognized that it is as much a custom of ours as mid-morning vermouth, Sunday paellas or naps watching the Tour. But good and bad politicians are everywhere. Look at how some countries that we always use as an example of steadfastness or solid work, and I am thinking of Germany, overnight have come to lead the sad ranking of deaths from coronavirus.
This shows that the severe daily criticism of our politicians, for the management of the coronavirus, is unnecessary. And is that no one is safe from such a pandemic, struck around the world like a tsunami; It only remains to trust that those at the helm know something about cartography. And to me, Carlos Mazón, the current president of the Alicante Provincial Council, gives me that confidence. I was lucky enough to meet him a few years ago and have struck up a close friendship with someone who is right in front of my political views, something that doesn't happen often.
"Because of you, I am going to vote, for the first time, for the Popular Party," I repeat constantly! Because I, who caught the Transition in those effervescent years of youth, I am a socialist, but I have always marveled at those men who knew how to leave behind not so distant hatred and grudges to unite and build a dignified future for Spain. Carlos reminds me of those people and of that time, when politics was a devotion rather than a profession, but in the figure of someone prepared, young and shaking the foundations of those who only know how to throw darts blindfolded.
Has the ability to approach problems from a business and modern point of view, which on many occasions clashes with his own ideology, but he does not care: he manages to present his position with such firmness that it convinces locals and strangers. And, most importantly, you put your ideas into action. He already did it in the Alicante Chamber of Commerce and he is doing it in the Provincial Council, approaching those who are his political adversaries, such as Ximo Puig, which also has, by the way, that same cleanliness and honesty in its gaze, or even those who remain at the ends of the parliamentary arch, such as Monica Oltra or Vox. With saying that even in the PP they assume with small mouths that their political godfather comes from Benidorm and has a surname that begins with Z!
The best thing is that Carlos does not hide his past, nor does he hide that wanted to be a professional singer, with a style between Julio Iglesias and Perales (although this will always be denied).
And that closeness, that sincerity and openness also leaves those who dare to criticize him to stumble. For this reason, I think it is impossible to think that its ceiling is only the County Council. Whatever Carlos says both in public and in private, it is only a matter of time. The main thing is that you are not in a hurry, as you have a lot of time ahead of you. It will be what it wants to be. And I hope, for our sake, that it is so.
The only thing you need to be a complete leader is enemies and we all know that the level of a person is measured by the importance of those who want to put sticks in the wheels. Perhaps, as a result of this article, some will appear. I hope, friend, that you do not consider it to me.
In the corporate world, a smart parent first looks at who he is giving up the reins to and, above inheritance rights, thinks about what will benefit the most. The hereu or, in this case, the heiris not always the most suitable and we all know businesses that have been ruined by choosing an inappropriate future. The same should happen in politics. Take note in Genova street. Carlos Mazón has proven his worth in recent years, but he still has a long way to go. Maybe even the chap i casal is just a transition to something bigger, as our hymn says, "Offer new glories". The title of this article does not specify who will be president. I leave it there.

www.informacion.es
Digsmak is a news publisher with over 12 years of reporting experiance; and have published in many industry leading publications and news sites.