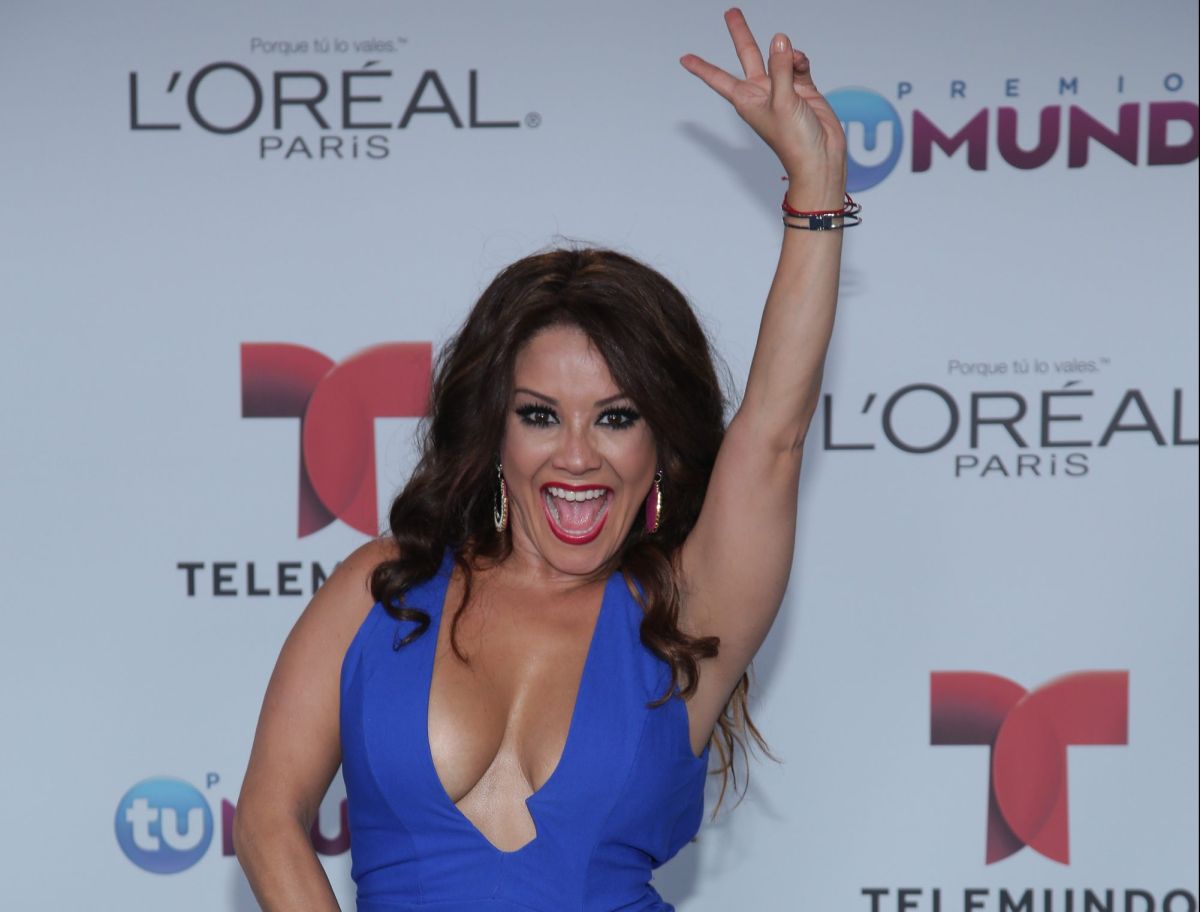 Photo: Alberto E. Tamargo. / Grosby Group
Yes. Carolina Sandoval was in the White House. Yes, "La Venenosa" extends its popularity and reign in the darkest hours of Suelta La Sopa, a program that has been canceled by Telemundo and that will see the end of its broadcast in December of this year. Yes, the news has made many loyal fans of Carolina Sandoval see this as just karma, because of how the show treated one of its most explosive panelists. Yes, they say that by letting her go they practically signed their own sentence. Without it, they say, "they lost the spark." "They treated Carolina badly – Sandoval – and you see, life is a boomerang," people say. "Karma", repeat others.
Carolina Sandoval was at the White House celebrating Hispanic Heritage Month. And yes, from the White House home of President Joe Biden, "La Venenosa" made her famous "Lunch With Expensive", the project that she undertook on her social networks, after the production of Suelta La Sopa left her without a job, from one day to the next.
But beyond all that is now being said around the end of "Suelta La Sopa", Carolina Sandoval lives one of the most important and exciting moments of her life: her visit to the White House. Achievement that he has dedicated to his late father.
But this achievement has not gone unnoticed, many celebrities, also content creators on social networks, are applauding the success of Carolina Sandoval, who has always had a clear message in her own editorial line. "La Venenosa" is against body shaming and uses her own body to expose the pride that a woman with real curves can and should feel. It shows that there is no garment that cannot be worn, that size should not be a problem. On many occasions the way in which it transmits the message is criticized, but there are many and many who, upon seeing and understanding it, accept the codification of its concept.
Before his visit to the White House this is what celebrities have said:
Neida Sandoval: Wonderful my Caro
Águeda López: Beautiful!
Ana Patricia Gámez: That beautiful!!
Quique Usales: 👏👏👏
Viviana Gibeli: Darling what a thrill
Ximena Duque: Bella and the best is yet to come
Rashel Diaz: Carolina Sandoval your essence took you there. One day you learned that the external does not define you, that being an influencer is not having 4 cameras in front of you and that honesty will always be the best card. Celebrate big because you deserve it. Bless you my Caro.
Luz Maria Doria: 👏👏👏👏👏👏
Camilo Montoya: 🙌🏼
---
Keep reading:
Carolina Sandoval makes her famous White House lunch
They cancel Suelta La Sopa and some fans say: "They deserve it, they treated Carolina Sandoval badly"
Carolina Sandoval uncovers on Instagram and is asked to open an account in OnlyFans

eldiariony.com
Eddie is an Australian news reporter with over 9 years in the industry and has published on Forbes and tech crunch.