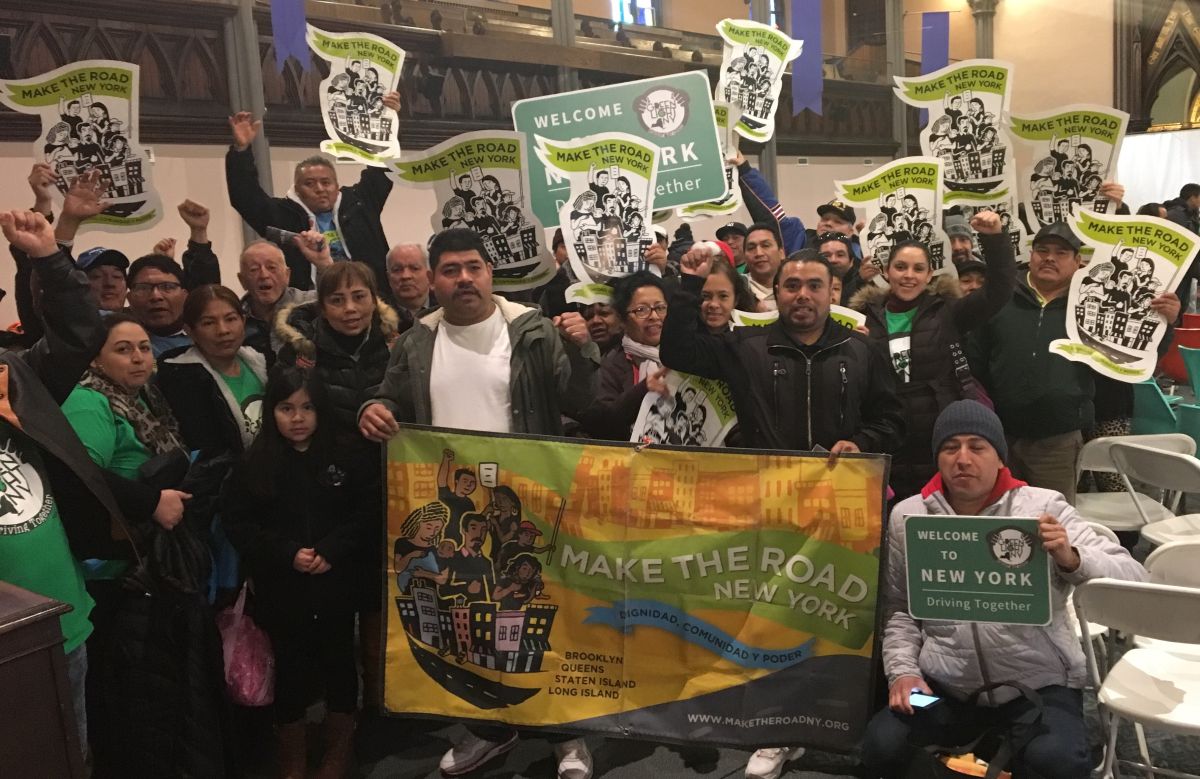 The fight for licenses paid off.
Photo: Supplied / El Diario
A year ago the Green Light NY law was implemented in New York State. New York joined twelve states, in addition to Washington DC and Puerto Rico, in restoring access to driver's licenses to all residents of the state, regardless of immigration status. This law helped improve the lives of hundreds of thousands of New Yorkers, including my own.
I have lived in New York for over fifteen years and, as a mother of two children, I sometimes had to present valid identification in places like the hospital or my children's schools. Before the Luz Verde NY law, I was afraid that my country's consular identification was not enough and I often had to carry my passport with me. Also, without a license and working as a babysitter, I had to take several buses and spend more than an hour on public transportation to get to my job.
After the approval of the Luz Verde NY law, my life changed dramatically. As of January 2020, I was able to get my driver's license. Now, I feel safer when I have to show my state-issued driver's license as a form of identification, when I have to visit certain places or institutions. Now I can drive with my children and take them to different places without fear of being stopped by the police. Plus, I can now drive to work, reducing my commute to just a few minutes.
I know stories like mine abound across the state. There are more than 700,000 undocumented New Yorkers like me who, with the passage of the law, became eligible to apply for a driver's license and whose opportunities have expanded.
As we celebrate the first anniversary of the Green Light NY Act, we must remember that this victory belongs to the power of our people. For the past twenty years, immigrants organized to make this new law a reality. With organizations like New York City Road and the Green Light NY coalition, we marched through the streets of New York City, Westchester and Long Island. We collected thousands of signatures, made countless visits to elected officials at their district offices, and took buses to the state capital. We shared our stories and made our voices heard every step of the way because we knew that the Green Light Act would improve public safety, bring economic benefits to New York, and help us feel more secure and stay together with our families in the state we now call. our house.
Immigrant communities fought for a long time to restore driver's licenses for everyone in New York, and today people like me can drive safely and without fear. This was an incredible victory – we show the power our community has when we organize. Now, as we await the next legislative session, we will continue to organize and fight to ensure that New York's elected officials listen to immigrant communities. Much work remains to be done to protect and bring relief to our people.
Olga Vázquez is a Westchester resident and a member of the board of directors of Make the Road New York, the largest grassroots community organization in New York serving and organizing the immigrant community. On Twitter: @MaketheRoadNY

eldiariony.com
Digsmak is a news publisher with over 12 years of reporting experiance; and have published in many industry leading publications and news sites.