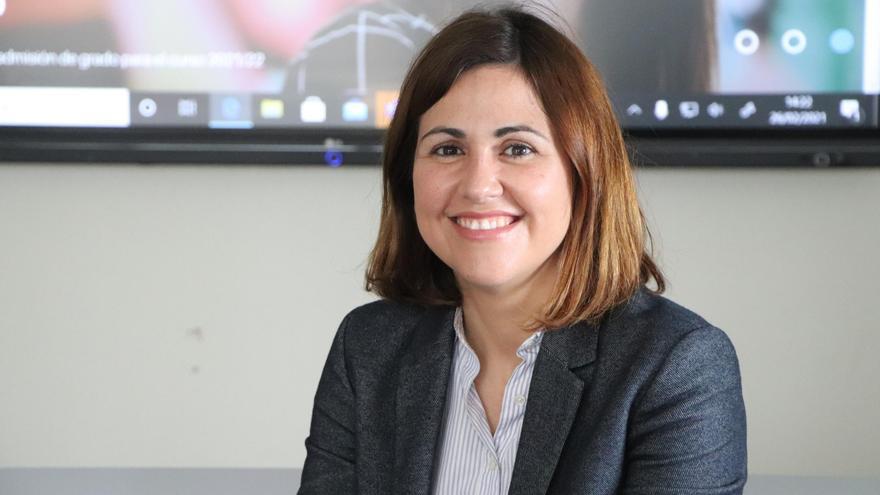 New graduates, future professionals in the legal profession and in the business and marketing fields, face the challenge of finding new work spaces, in a context of technological changes and the demand for profiles with a qualification complementary to that obtained with their degree academic. Faced with this challenge, and in this changing and demanding environment, the CEU-UCH University in Elche launches for the next academic year a double postgraduate offer: the Master in International Business Law and the Master in International Trade and Digital Business.
Lawyers for the internationalization of companies
Both multinationals, and especially SMEs with an international vocation, require, at any given time, legal advice to carry out their activity. At that point, the role of legal experts, is essential. And this is a profile that is increasingly demanded by corporations and organizations when hiring lawyers.
Therefore, the Own Master's Degree in International Business Law, CEU of Elche, seeks to train recent graduates in competencies and skills to face this demand of the labor market. This postgraduate course is carried out jointly with the Master of Law. However, students who have already completed the Master's Degree in Law may only undertake a postgraduate degree in International Business Law.
According to Sara González, vice dean of CEU Law and coordinator of this new postgraduate course, students will be trained to help companies in their internationalization processes. "The transversal and sectoral technical knowledge they acquire will allow them to work both with multinational companies and with SMEs involved in a process of exploitation and international economic development of their activity," says González.
Consequently, the Master offers a complete and comprehensive training for legal advice international companies and their activity, both business and international trade. For this reason, specific content is combined with procedural practice. In the first case, the focus is on aspects such as international contracting and the organization and restructuring of commercial companies.
Also in the antitrust policies and unfair competition, as well as new technologies, industrial and intellectual property, insolvency and company restructuring. Without forgetting, the analysis of the economic sectors and regulated markets, the international taxation of the employer, the international labor law and the economic criminal law).
With all this, the students enter the procedural practice, through subjects on litigation, procedural strategy and alternative conflict resolution. In addition, subjects are incorporated that allow the acquisition of professional skills of undoubted practical relevance, for the management and development of their activities. An example of this would be the legal English.
For this reason, a faculty has been designed with professionals from the Legal Profession with extensive professional experience and recognized prestige in their areas of specialization. Among others, there are specialists in litigation and arbitration, such as Pedro Tent, from Garrigues Valencia, Inés Abad from Garrigues Alicante and Sergio Ruiz, from Cuatrecasas Alicante. Also experts in foreign trade, such as Alfonso Ortega, Director of COEX International Trade; Alfonso Cabrera, member of the Spanish Committee of the International Chamber of Commerce (CCI); and Ana Manresa, Head of the Legal and Foreign Trade Area at Manuel Samper, specialized in customs and foreign trade agents. As well as in data protection, like Esther Botella.
To consider:
● Start date: 10/8/2021
● End date: 7/29/2022
● Hours: Friday (16-21 hours). Until February approx. 12 sessions Wednesday (16-21 hours).
● Cost: € 3,900 (only Master's Degree in International Business Law)
o UCHCEU Alumni: 10% discount on academic fees
● Coordinator: Prof. Dra. Sara González Sánchez ([email protected])
● More information on web.
Experts for digital challenges and internationalization of companies
What are some of the current challenges for companies? Experts point to the digital revolution, driven by the Covid-19 crisis, where economic transactions are non-face-to-face. Therefore, they must prepare for a scenario where the economic engine is digital, it is sold via the internet in different countries and the borders are telematic. As a consequence, professionals with knowledge in economics, contracting and electronic commerce are in demand. Due to this, the CEU in Elche will teach the next course on Master in International Trade and Digital Business.
The purpose of the postgraduate course is to train students capable of understanding and managing the operations of international trade transactions. All this, without neglecting digital marketing skills to be able to carry out any international trade and digital business strategy. Based on this premise, the objective of the course is obvious, according to its coordinators, Elena Martínez-Sanchís and Susi Rosa. "The specialization professional against the commercial paralysis of companies that are not currently adapted to the Digital Age", They assure.
For this reason, the Master is focused on acquiring certain skills. First, the international vision and the ability to make global business decisions. Likewise, the international sales strategy, taking into account current business models on the internet. In addition, the student will internalize the rules of the game, from the perspective of international trade on the digital plane. "The students of the Master will see their possibilities of develop a professional career in innovative companies. That they value the ability to create new solutions before the imminent challenges ", affirm its promoters.
Due to this requirement, the methodology will affect the part practice, the students being able to be part of a project of internationalization O digitization business. For this, they will be able to carry out internships and get involved in the decisions of commercialization international and your projects digital business from companies like Panama Jack, Gioseppo, Pedro Miralles, Coex International Trade, Oftex International Sales, Clavei, Greene Waste to Energy, Planeta Huerto o Grupo Enfoca.
A professional and international faculty
As a result of combining knowledge and academic rigor with professional experience, the faculty has university professors and national and international specialists.
Among the experts in the area of hiring international Y Commerce electronic, consultants participate in processes of internationalization, arbitration specialists, foreign trade strategists, international business directors of banking entities and data protection delegates. In this way, students will know the risks and uncertainties that characterize the hiring cross border, the importance of data security and intellectual and industrial property, as well as the latest developments in international payment and collection methods.
In a similar way, training will be carried out in the field of finance international. Thus, they will be the financial directors of leading companies who will teach them the management of exchange risks that they face in their usual practice. Likewise, in the international trade operation there will be customs agents and inspectors and experts in customs management and foreign trade.
Likewise, there will be an impact on training in international and digital marketing and in a digital action plan, with experts in marketing agencies, social media and branding consultants. These sessions will work on content marketing, digital advertising, applications as a digital business tool and the competitive position of a company in the digital age.
To consider:
● Start date: October 6, 2021
● End date: July 15, 2022
● Hours: Wednesday and Friday: from 10am to 2pm and from 4pm to 9pm
● Coordinators: Elena Martínez-Sanchís and Susi Rosa Egea
● Cost: 5800 euros (with a 10% discount for CEU alumni).
● More information in your web.

www.informacion.es
Eddie is an Australian news reporter with over 9 years in the industry and has published on Forbes and tech crunch.