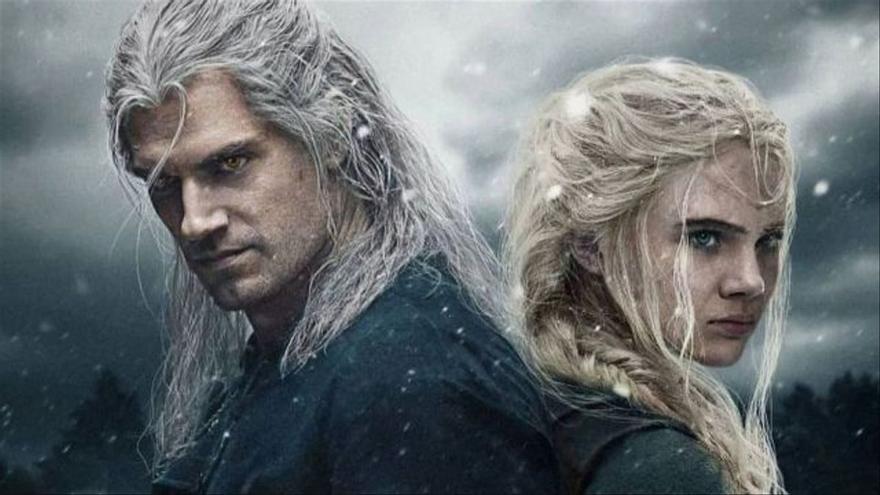 After the end of the first season of 'The Witcher'which left many fans out in the open, returns the second season of this series full of adventure and magic. In this new installment we meet the protagonist again Geralt de Rivia (Henry Cavill) who tries to explore in depth his relationship with Yennefer (Anya Chalotra) and princess ciri (Freya Allan), and establishes a connection between the two.
In this season, the story is much more intense and focused on journeys and relationships that were not previously explored. Geralt must protect the girl from something more dangerous than all the enemies outside the wall: the mysterious power that hides within.
Some of the characters that they will accompany us in this second season (apart from those mentioned before), and who also participated in the first, are the following: Jaskier, (Joey Batey), Tissaia (MyAnna Buring), Filavandrel (Tom Canton), Murta (Lilly Cooper) o Yarpen Zigrin (Jeremy Crawford), among many others. Still, the cast in this new season has expanded, and not a little, and a lots of new characters have joined this series. Next, we will show you with some of them:
Nivellen (Kristofer Hivju)
It's about a man, leader of a band of highwaymen and cutthroats, who receives a curse after attacking a young priestess. He lives in Redania and carries a heavy burden behind him, the result of his actions since he became "a monster in the skin of a monster".
Eskel (Basil Eidenbenz)
A sorcerer who was apprentice of Vesemir in Kaer Morhen, a fortress where new witches are trained, and that grew up with Geralt as if they were brothers. Besides, also helps with Princess Ciri's training, but despite He can be defined as a man of confidence, he hides an evil.
Voleth Meir
Also known as the immortal mother is possibly the worst of monsters of the continent. Trapped as punishment in order to neutralize her in an old cabin, she does not hesitate to resort to spells and manipulations to try to deceive three characters with a deep wound inside them to escape their imprisonment, will she succeed?
Nenneke (Adjoa Andoh)
Known for her role as Lady Danbury in 'The Bridgertons', Adjoa Andoh plays Nenneke, a priestess of Melitele and head of the Temple of Melitele in Ellander. She has known Geralt for a long time and is related to Yennefer. Her wisdom and temperance are legendary, and she is the owner of the most respected sanctuary on the continent.
Lambert (Paul Bullion)
He is one of the youngest warlocks in Kaer Morhen and, although he is a rude and impatient character, has a very important role in Ciri's training.
Philippa Eilhart (Cassie Clare)
A sorceress with a lot of power, one of the few able to change shape, and that she worked as a counselor for the Rey Vizimir, so you can handle the strings at will. In addition, she was one of those who helped found the Lodge of Sorceresses, a secret organization of magicians.
Coën (Yasen Atour)
It's about another young man warlock from Kaer Morhen and that he will be very close to Ciri, above all, training her in sword combat. He is a rare character, since he has disease scars that he suffered during his childhood.
Fenn (Liz Carr)
In the original story, this character is a man named Jacob, although for the series, Netflix has decided that the character will be embodied by a woman. It is a Codringher and Fenn agency detective by Dorian.
Codringher (Simon Callow)
This character is related to the previous one, since it was believed that Jacob and Codringher were the same person. Although, in the Netflix series it is not and, it is about the other partner of the consulting firm Codringher and Fenn.
Vesemir (Kim Bodnia)
Although in the animated version of the story his voice is played by actor Theo James, it is Kim Bodnia who gives life to the oldest and most experienced sorcerer in history. He was the mentor to both Geralt and Eskel and also plays an important role in Ciri's training. Vesemir teaches the young princess about different monsters and herbs.
Sigismund Dijkstra (Graham Mctavish)
Is the leader of the Redania Intelligence. Also, it's about a man exceptionally intelligent and very imposing, since it measures almost two meters in height.
Lydia Van Bredevoort (Aisha Fabienne Ross)
Lydia is a sorceress, painter and maid de Vilgefortz who only communicates through telepathy due to a most turbulent past. Also, the lower part of his face is just an illusion.
Francesca Findabair (Mecia Simson)
Enid of the Valley, although she is known as Francesca Findabair, she is a sorceress, elf and queen of the Elves in the Valley of Flowers (Dol Blathanna). She was also one of the founders of the Lodge of Sorceresses, like Philippa Eilhart, she is also considered the most beautiful woman in the world.
Vereena (Agnes Bjorn)
It is a mighty lamia what is in love with Nivellen. During the series we can see that although witches usually adopt a physical appearance of young women with dark hair, their natural form is that of large bats with claws and fangs sharp.
Rience (Chris Fulton)
This sorcerer will have a very clear mission after the Cintra massacre: find princess ciri.

www.informacion.es
Eddie is an Australian news reporter with over 9 years in the industry and has published on Forbes and tech crunch.