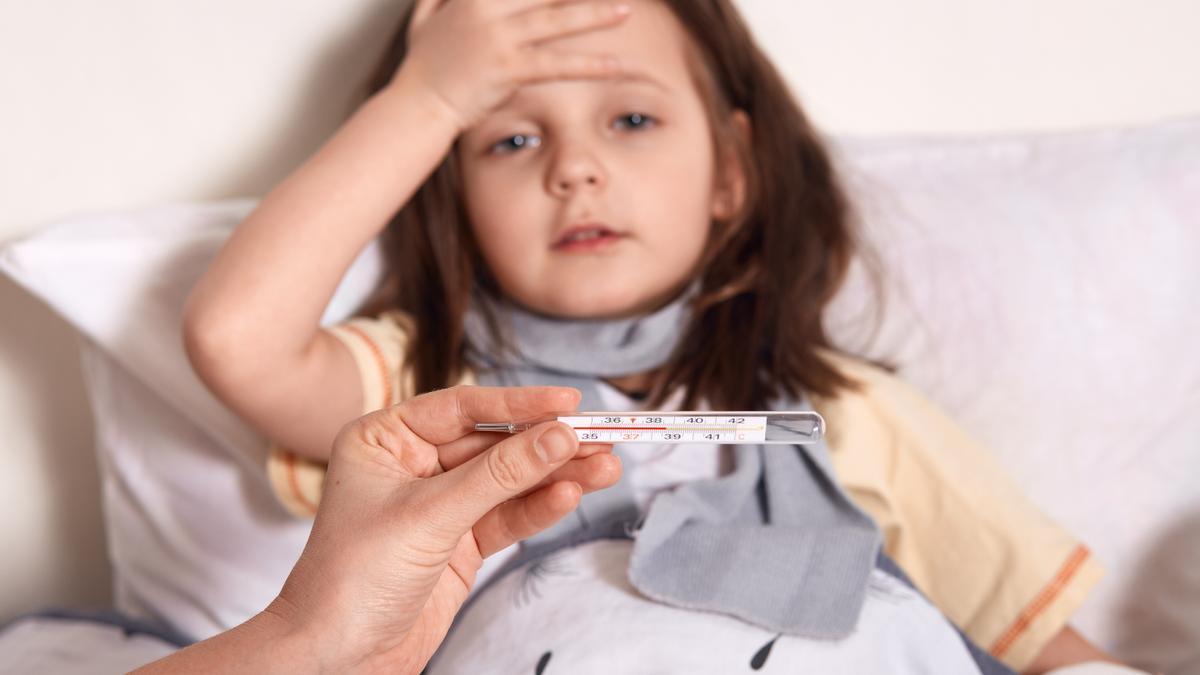 We tend to associate pneumonia with older people, but the reality is that it is the infectious disease that causes the most deaths in children worldwide. Every year, more than 800,000 children under the age of five die from pneumonia, the majority in developing countries, of which more than 153,000 are newborns, a group especially vulnerable to infection.
There is no single cause of childhood pneumonia, but it can develop from the presence of bacteria (such as pneumococcus), virus (such as respiratory syncytial virus or influenza virus) or mushrooms in the air. When a child has it, their lungs fill with fluids that make it difficult for them to breathe. Children with immature immune systems (such as children newly born) or weak (due to malnutrition or diseases such as HIV) are more susceptible to pneumonia.
Symptoms of childhood pneumonia
Pneumonia is an infection that causes respiratory distress in children, and it usually occurs with fever, persistent cough and shortness of breath. "Nonspecific symptoms such as loss of appetite, discomfort, muscle pains, vomiting or abdominal pain, "he explains Maria Minguez, head of the pediatric service of Quirónsalud Torrevieja.
These symptoms can be very similar to those of other respiratory processes such as colds or bronchospasms. "Therefore, if a child has symptoms of respiratory infection and is not doing well (especially if high fever persists within 48 hours, or if there is respiratory distress) you have to consult with the pediatrician for you to discard complications", Recommends the specialist.
Warning signs of severe pneumonia
Before a diagnosis of pneumonia, you should request a review in pediatrics in 24 or 48 hours, and check again even earlier if alarm symptoms appear. The alarm symptoms are:
– High fever that persists in 48 hours despite treatment.
– Shortness of breath important despite treatment.
– bluish coloration of the lips
– Bad general state
– repeated vomiting
– Decay or marked irritability that does not improve with regular pain relievers
Treatment of pneumonia in children
Most pneumonia in children can be treated at home, with follow-up by your pediatrician. "In addition to following the prescribed treatment, it is necessary to ensure that the child remains well hydrated, to do nasal washes with physiological saline if you have mucus, and place it in semi-built-in position to sleep, "says Mínguez.
Tips for Better Pneumonia Treatment
Treatment of pneumonia depends on the causative germ and the severity of the infection. It may be necessary to take antibiotics (although not always) and inhalers. In addition, supportive treatment such as analgesics, antipyretics (medication to treat fever), and general measures such as ensuring adequate intake of liquids.
How is pneumonia diagnosed?
The diagnosis of pneumonia can usually be made by the pediatrician based on the physical exploration. Sometimes it may be necessary to make a chest x-ray to confirm the diagnosis or rule out complications.
The specialist of Quirónsalud Torrevieja highlights that "respiratory distress in a child should be assessed while the child is quiet, sitting or upright, with the freshly cleaned nose in case he has mucus, and if possible being without fever at the moment in which we are going to observe him ".
Signs that indicate shortness of breath
Breathing frequency faster than normal

Rib retractions on inspiration: we can see that the ribs are marked when taking air. In more severe cases, retractions can also be seen above the clavicles and sternum.

Nasal flaring: the nostrils "flap" with the child's breath.

Bluish or bruised lip coloring

Slurred speech (in older children)

Generally, a child with respiratory distress will also have bad general appearance, and may be down or very irritable (especially in the case of infants).
Request here more information in the pediatric service of Quirónsalud Torrevieja
Location of Quirónsalud Torrevieja
Partida de la Loma, s / n, 03184 Torrevieja, Alicante

www.informacion.es
Eddie is an Australian news reporter with over 9 years in the industry and has published on Forbes and tech crunch.