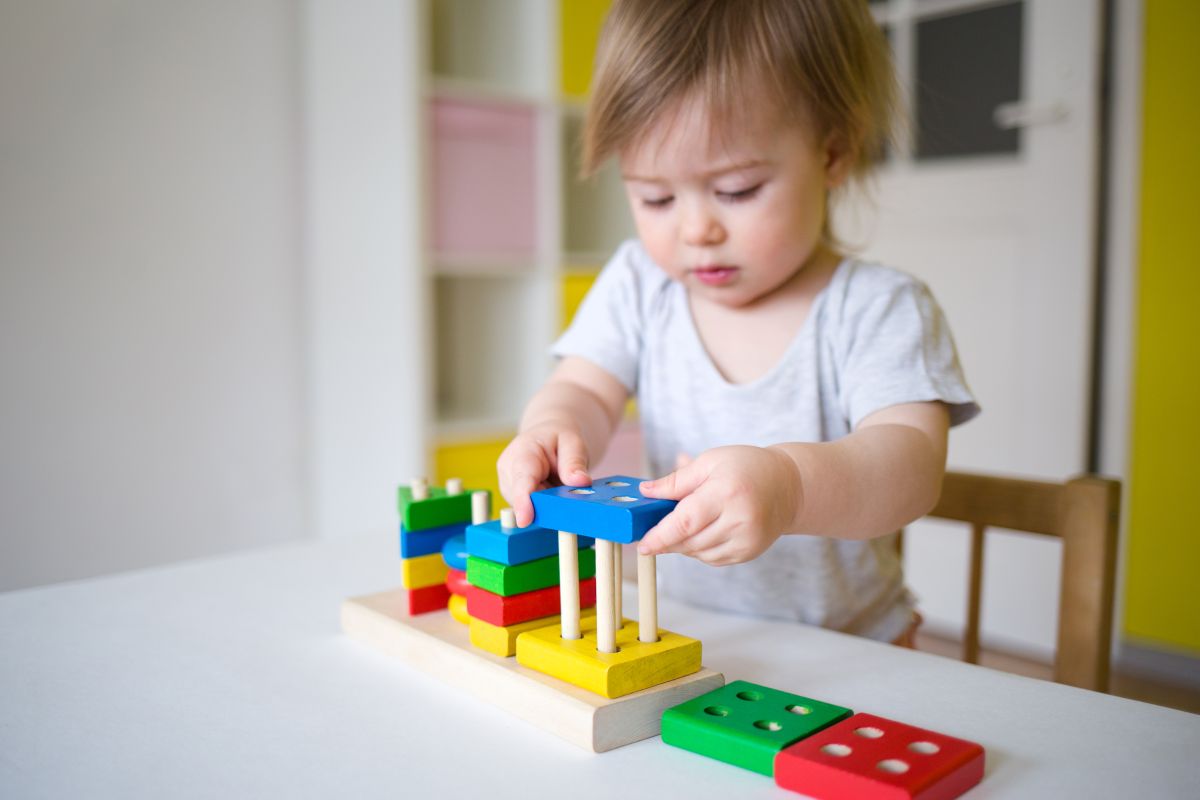 A study conducted by researchers at Brown University in Rhode Island have demonstrated how the coronavirus pandemic has affected babies born in March 2020 to date in terms of intelligence and IQ it means.
The researchers found that babies born during the pandemic have poorer cognitive, verbal and motor skills than children who came to the world before the coronavirus. The average IQ of children aged three months to three years dropped from the average of 100 in the previous decade to 79 during this period, and this was noticed in the poorest population.
Why the decline in IQ in the so-called "pandemic generation" It could be because they have interacted less with other people, as well as different restrictions lived in the last year and a half, which has led to "surprisingly" low cognitive development.
The study, which was published in the journal Medrxiv, looked at 672 infants born in Rhode Island; 308 of them came to this world before January 2019, 176 were born between January 2019 and March 2020, and 188 were born after July 2020. All children were full-term and the majority were white. The experts found that children from lower socioeconomic strata fared worse on tests.
All had their verbal, nonverbal, and early learning skills assessed in order to rate their development.
The main factor behind the drop in test performance was parental stress while working from home, the authors argued. Also, the use of masks by adults may also have affected the development of babies because children were less able to learn from facial cues.
"Parents are stressed and exhausted. That interaction that the child would normally have has decreased substantially. While the drop in IQ at an early age will not guarantee that children will be less intelligent in later life, the ability to correct course is reduced as the child grows, "explained pediatrician Sean Deoni, one of the study authors.
"Fear of infection and possible loss of employment has put stress on parents, while parents who were able to work from home faced challenges both in working and providing full-time attentive child care," he added.
"For pregnant people, fear of attending prenatal visits also increased maternal stress, anxiety and depression. Children born during the pandemic have significantly reduced verbal, motor and cognitive performance compared to children born before the pandemic, "Deoni concluded.
You are interested in:
"Digital Natives": Children with Lower IQs Than Their Parents
This intelligence test that only has 3 simple questions and that few manage to pass

eldiariony.com
Eddie is an Australian news reporter with over 9 years in the industry and has published on Forbes and tech crunch.