The 28-year-old Rou Rou's parents never questioned whether they wanted one more child. It was forbidden, period. The one-child policy, in force for 40 years in China, imposed heavy fines – and sometimes abortions, sterilizations and much suffering – on couples who bypassed the veto without being part of some of the exempt population groups, such as minorities or residents in rural areas whose first child would have been a girl. Now, for five years, the Government has authorized all couples to have two children, and has just announced that it will allow up to three. It is a five-year leap from an only child to a large family with one goal: to alleviate the rapid aging of the population. Rou Rou and the women of her generation have a freedom that was denied to the previous two generations. But, although they may wonder if they want to have more children, a repeated answer is usually "no." The rapid drop in marriages and births, partly due to the desire of young women, especially in cities, to develop their careers and the fear of being discriminated against in the workplace for having children partly explain this response.
"I will not have more than one under any circumstances. And, in any case, it will be to please my mother, who pressures me. She wants to have grandchildren, she wants to be like the rest of the people, "says Rou Rou, an editor by profession, as she drinks a beer after leaving work in one of the micro-distilleries that have sprung up like mushrooms in central Beijing. "Not rush. At the moment, I don't have time to think about having a stable partner or a child. I want to focus on developing my career, which I am passionate about, but which occupies me every hour of the day. I want to learn everything about the publishing world. I plan book launches, I travel to promotional events all over China, I talk to writers… It is not something I can do if I have to bring a house, a husband and a child, "he says.
In western Beijing, Daisy, a 36-year-old audiovisual worker, has a similar view: "One, as I do, if I decide to have one. I will not rush. I want to enjoy my life, and have time for myself. I like to dance, go out with my friends… In China you need to spend a lot of time educating children so that they can be competitive in society. They have many homework, complementary classes, you have to take them from one place to another. And it costs a lot of money ".
Higher-educated in a more prosperous China, and empowered by not having to compete with male siblings due to the one-child policy, theirs are views that are echoed with some frequency among young Chinese women in big cities. Daisy, petite and with long black hair, has a partner. Rou Rou, with golden glasses and half hair, no. Both have asked to be identified solely by their nickname.
The audiovisual worker has entered what, for the more conservative Chinese mentality, is a "dangerous age", thirty; the publisher is about to do it. From the age of 30, certain social conventions dictate that young women who are still single become sheng nudes or "surplus women", for whom it is becoming too late to marry and have children, for centuries the great social and family obligation of any person in China.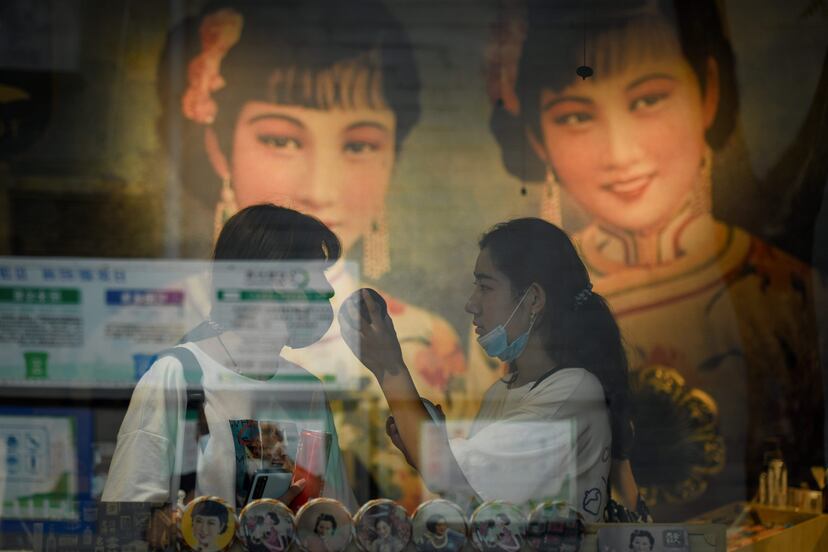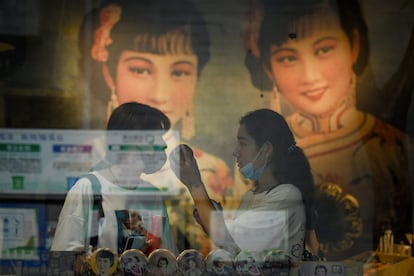 That pressure is still there. Family reunions often become a time of torture for young unmarried men, who will be repeatedly asked by their older relatives, including their own parents, when they plan to marry. The ideal partner for parents is "a civil servant, someone with a stable and secure job," says the editor. It still happens that parents present their children with potential spouse candidates. Sometimes with success. Others do not. "I once knew a boy through my mother… The first thing he asked me about the health of my uterus. Thus, as if it were an animal for reproduction. Subtle, huh? "Laughs Rou Rou.
Fewer babies are born each year in the world's second largest economy, despite the end of the one-child policy in 2016. Last year, according to official census data, just 12 million were born out of a total population of 1.412 million people. It is the lowest number since the Great Leap Forward famine between 1959 and 1963. The working-age population has also declined by 40 million since 2010, according to last year's census, the last one conducted. And the birth rate (1.3) is insufficient to sustain an aging population.
To problems such as the high price of housing, the cost of early childhood education or long working hours – arguments also adduced by men – some women also speak of the risk of employment discrimination to defend having only one child, or none. They believe that "the third-child policy can reduce opportunities for career-seeking women," according to Rou Rou. Men hardly have paternity leave, while maternity leave can last up to six months and its cost ends up being passed on to the company, either by paying insurance or by paying the worker's salary during her absence. "This discourages the hiring of women," says Yaqiu Wang, China researcher at Human Rights Watch and author of the report, the title of which can be translated as Take maternity leave and you'll be replaced: China's two-child policy and gender discrimination at work.
But the damage can extend beyond the workplace. That the number of children allowed increases runs the risk that "the social expectation is that women have to be mothers, and those who do not have children, or only one, or those who prefer to focus on their careers are frowned upon. professionals, "says Rou Rou.
In this sense, the Human Rights Watch report refers to the existence of "extensive propaganda in China to encourage women – but not men – to stay home and raise children." That propaganda, the document explains, includes articles in state media or posters in different parts of the country that encourage having a second child.
In the end, the young editor laments as she finishes her beer, "women always pay the price. Whatever we do, we lose out. If we have children, we pay in the workplace. If we don't have them, we pay in the social sphere ".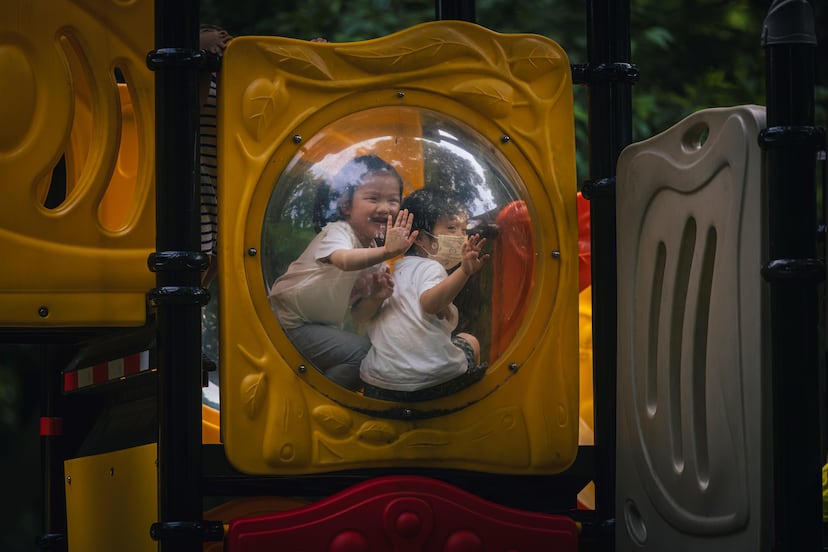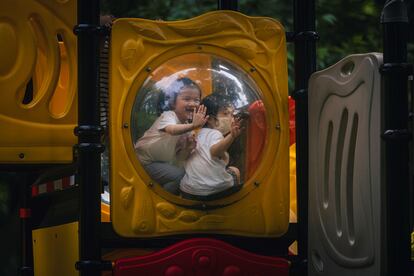 Neither Daisy nor Rou Rou are in any rush to say "yes, I do." "My mother used to pressure me, now she doesn't. You have seen how people of my generation who got married very early are already divorced. And now she prefers to see me free and happy, "says Daisy, who does not have, at the moment, marriage plans with her partner, although she does not rule them out either. "My childhood friends in my hometown in central China all got married early, and many now regret it. They do not have time for them, if they are not working they must take care of their children, their husbands and their house. Housework is almost always the responsibility of women ".
They have it so assumed in a society where preference is still given to having a male child that Rou Rou, when listing her list of requirements for the perfect man, does not include sharing housework. She takes for granted that if she finds her ideal partner it will be something that will correspond to her. The care of the hypothetical child, also: "I have assumed it, the truth, and I prefer to find a man who is mature, independent, with whom he shares interests but also has his own life, and with whom he can talk about things, to someone who takes care of the house but with whom I cannot have an interesting conversation ". Daisy's opinion is similar. "My friends tell me they have two children. The one they have given birth to, and the one they have married to, "he jokes.
Weddings fall
With the rapid evolution of Chinese society to a developed model, disinterest in establishing a traditional family is increasingly widespread among young people in large cities. The number of weddings falls dramatically and divorces grow. Last year only 8.1 million couples registered their marriage, a drop of 12% compared to 2019 and 40% compared to 2013, the last year that betrothal records were broken.
In the era where grooms are more likely to have met through Tinder (or its Chinese equivalents) than through the traditional method of family networking, the wedding age is increasingly delayed. The group between 25 and 29 years old represents the bulk of weddings, while a decade ago it was those between 20 and 24 years old; boyfriends over 40 have also ceased to be a rarity.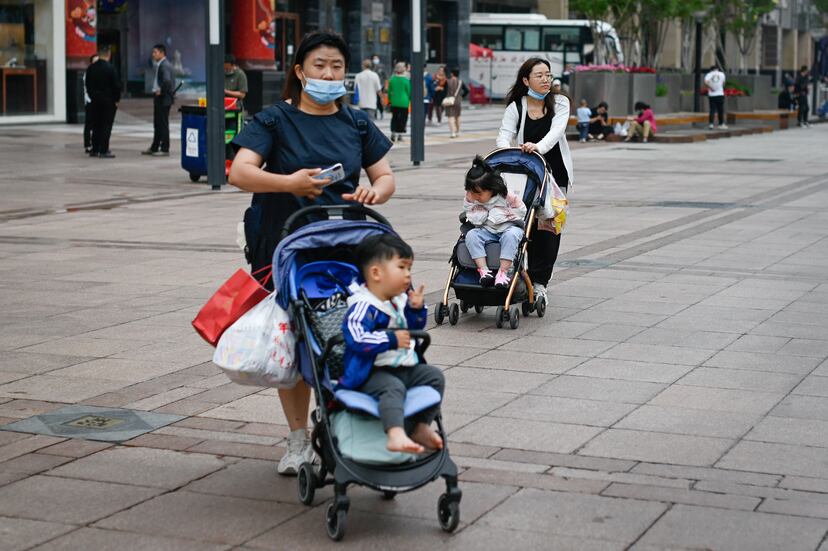 In contrast, 8.6 million couples divorced, almost double the previous year. To avoid this trend, in 2021 a new law has come into force that has complicated the official break: it takes a month of waiting and for both spouses to physically appear to confirm the separation.
"They have made it more difficult to get divorced, and now they relax the birth policy to have more children. What coordination, huh? ", Ironizes Rou Rou. But he agrees that divorces are becoming more frequent. "Well, it is very common that if a woman is very absorbed by work, the husband ends up asking for a separation. Very, very common. And he reflects on another possible factor: "It may have to do with the fact that we are only children. Sometimes we cannot accept that the other thinks or does things differently. Our parents yes, but for us it is more difficult. We are more selfish ".
About to lose primacy
China's birth control policy contrasts with that of the other Asian giant, India, in which 75% of married women do not use any contraceptive method, according to the National Family Health Survey.
The result is that the population of both countries is now practically the same. In 2019, the United Nations estimated that 1.430 million people live in China; in India, 1.37 billion. There are only 60 million more (only for populations this large, since it is almost the number of inhabitants of the entire United Kingdom). In 1990, the difference was four times more: 1,135 million compared to 837.
A UN report from that year calculated that by 2025 India would already have more inhabitants than China, of course that then policies such as encouraging the Beijing Government to increase the birth rate were not even on the table. This country has gone from defending the only child in 2016 to promoting what in a country like Spain would be a large family, with three children, just five years later. That report estimates that the countries whose populations will grow the most from 1990 to 2050 are India, Nigeria and Pakistan.
Information on Emilio de Benito.

elpais.com
Eddie is an Australian news reporter with over 9 years in the industry and has published on Forbes and tech crunch.