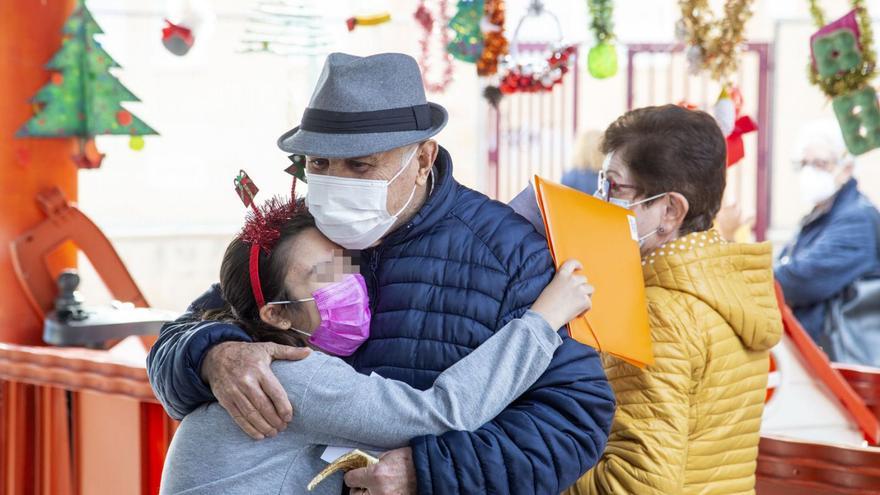 The historical fact of Christmas is also a mystery of love whose sole evocation produces many feelings so intense that we could hardly explain them in words, but which has repeatedly inspired the visual arts, literature, music and cinema. Because, certainly, the Christmas holidays are the most universal celebrations and transcend even non-Christian cultures. However, only the evangelists Matthew and Luke left us written a few lines, not many, about it. Neither Mark, nor John, nor Paul tell us about the events of the birth of Jesus. If the year 354 Pope Liborio established that Christmas was exactly on December 25, it is because the pagan solstice celebrations that celebrated the "Undefeated Sun" were transformed into the solemnity of the birth of Christ, the new sun of the Christians.
Furthermore, admitting that Jesus was born in Bethlehem is currently a troublesome question for many researchers. Because in all the Holy Scriptures only Matthew and Luke affirm in two chapters of the New Testament that he was born in Bethlehem of Judea, the city of David. The other valued place is Nazareth, an insignificant agricultural village in Galilee, but ultimately the complement that always accompanies Jesus … from Nazareth. That's what the evangelists call him, the "Nazarene."
Although both coincidences are admissible: according to the circumstances of the registration that Luke describes, Jesus was born in Bethlehem, inside a stable because Mary and Joseph could not stay at the inn. Something that is not a dogma of faith, but a belief so firm and ingrained that the birth of the Savior cannot be understood in any other way. If the child had been born in Nazareth, the town of Mary and Joseph, how could he be born in a stable, instead of at home?
And Mateo relates that the visit of the Magi took place in Bethlehem, those mysterious characters who came from the East to prostrate themselves before the Great Power of divinity, represented in a child.
Later, as Matthew also recounts, Joseph and Mary with the child had to flee to Egypt, to escape the wickedness of Herod.
After the infamous king died, they settled in Nazareth, where Jesus lived privately for almost 30 years. How many, having been born in a locality, are actually considered to be from the place where they have resided most of their lives?
Of those 30 years of the life of Jesus that the Gospels silence, the only thing we know is an episode narrated by Luke that happened to him at the age of 12, when he was lost in Jerusalem during a Passover feast, and how Joseph and Mary found him in the Temple listening to the teachers and asking them questions that astonished those who heard him because of his intelligence. Adding that he returned with them to Nazareth, obeying them in everything and growing in wisdom, stature and grace before God and men.
According to this, Jesus did not move from Nazareth for thirty years. There, in his family circle, he lived in such an ordinary and normal way as did the other Jews of his time in the villages of Galilee. And when the time came for him to travel through Palestine to fulfill his redemptive mission, he did not regret those quiet years in Nazareth, nor his work in the carpentry shop, nor his gatherings with friends. Because that scene of serene daily activity was going to become an example to convey the calm and moderation that we now lack. Those years lived by Jesus in Nazareth are, furthermore, a persistent invitation to personal reflection, to a meticulous review of our own life, proclaiming that, even in times of so many crises, Christmas must be a radiant feast, with the joy that At least it provides a clean heart and a peaceful conscience, because happiness does not depend on wealth or power, happiness springs intimately deeply from our peace of mind, from our responsible and sincere conformity to the designs of life. will of God, who has created us in his image and likeness, incarnating himself in Jesus Christ, his only Son, our Lord. For Christians it is a mystery of love that at Christmas we rekindle with joyous demonstrations to give universal witness to the event that renewed History. And, although the coronavirus pandemic prevents us from celebrating such a happy event as we did before 2020, the Christmas joy makes resound in our hearts illuminated by the joyous glow of this feast of light the message that tells us: Christ is born, let's celebrate Christmas in a Christian way!

www.informacion.es
Eddie is an Australian news reporter with over 9 years in the industry and has published on Forbes and tech crunch.