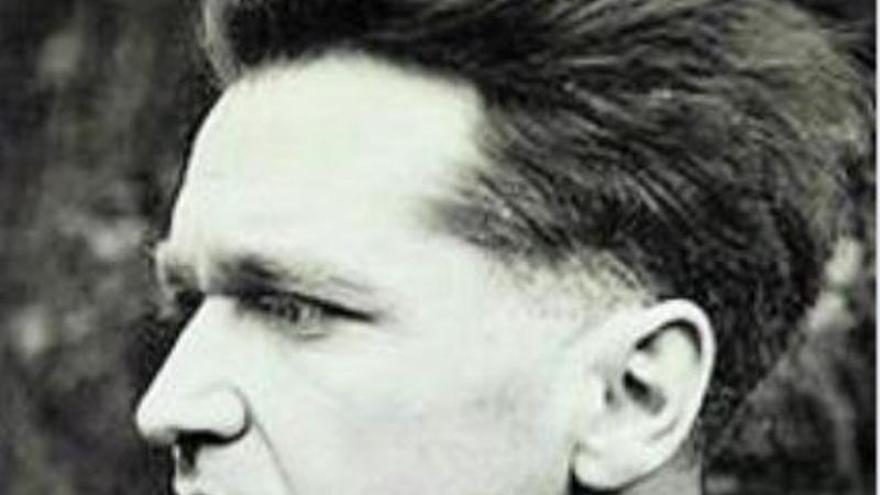 Emil Cioran (1911-1995) makes himself known at the age of 22 with En las cimas de la desparación and marks the key that will define his thinking from now on (his affectivity), because the most determining border line that defines us is, according to him , whether or not we have hope. Inhabitant convinced of despair, the more he searches, the more he sinks; This is evidenced by both The Book of Chimeras and Window to Nothing, which correspond, respectively, to his 25 and 33 years.
"At the end of every desire, he always finds a noose" –according to one of his steely aphorisms– and convinced that "hope is the stone with which the spirit breaks its wings," he manages to turn this evidence into a ultimate goal of his mission in life: "My destiny is to become a hero of the inner emptiness", especially when he feels that "there would only be one thing I could be proud of: to become someone from whom poets could learn something." It refers to learning something aesthetic, not rational, because "poetry is, of all the lies that mortals plot, the one that lies the least. No verse has ever offered anything to anyone ", only evanescent style.
Pessimistic existentialist, anti-intellectualist and nihilist cynic, yet he wants to bet on something, even if it is ephemeral, because "there has to be a space of interior light where you live without living and die without dying." Although a great admirer of Saint Teresa ("from her I have learned more than from any philosopher"), he does not bet on religion, which achieves sketches of a solution in mysticism, although it is also a tricky way out. And for that very reason he elevates the attitude of Don Quixote's self-deception, turned into a sublime deception of love.
Everything is deception in a World that does not belong to us, all gloom in Time that rejects us, and all illusion and thirst for vanity; and yet there are flashes of light, ecstasy, eroticism, music: ah! the music of Bach, Mozart, Beethoven … opens vents for the asphyxiated spirit among people who are flocks, rabble, mediocrity, illusioned in trifles … These sublime moments are less ignoble deceptions that have interest, the only ones that are worthwhile .
Since pain is no longer scary, suicide is not an option. Suffering is assumed as the essence of the human. For a moment it is almost constructive, with masochistic but also ethical resonances: "It is a thousand times more bearable to be unhappy than to sow unhappiness." Socrates would agree on this, and little else.
Bet to live, as long as it is heroically. Not in the key of a saint, which would be the ideal, although nobody wants it, because holiness consists in getting out of time and suffering, living in another reality. However, the harsh reality has something that attracts: like Unamuno, he yearns for infinity and to get out of this agony.
We would have to remake this world, created by mistake, and free ourselves from the creator ("who could say if God himself is free to sin?"), Like a Sartre peering into vertical transcendence, but neither the spirit, the culture, morals and history are useful. That is why "vital chills have to replace thoughts", and "we can only wish to die of ecstasy."
Does it perhaps seem that –in confined times, perimeter and muffled, in the abyss of job and vital insecurity–, these emotional tears of despair and youthful rebellion against the Whole could become fashionable? It would be to be expected. However, I believe, it is necessary to differentiate between fantasies, fantasies and fantasies.
Fantasies feed the flow of thought and make it sprout with all its force, and here we see the Cioran who, in effect, manages to move in the sublime when, with Bach, he speaks of a spiral ascent towards heaven, with nostalgia for paradise lost, while, with Mozart, a wave of happiness puts us already in paradise.
The fantasies, however, are those same fantasies that do not flow well, now turned into obsessions, like that fierce fight to the death that is brought with time. A temporality substantiated with capital letters. What happened at Cioran with your undergraduate work on Bergson (for whom clock time and "duration" or "durée" do not coincide)? Or with his readings, perhaps poorly digested, on Simmel or Heidegger?
Fantasmadas appear in Cioran as a formally emancipated style, flourishes without material rigor, when content syntheses play at meaningless ambivalence and ambiguity where anything goes. If from here the leap was made to a localized doubt or emptiness …, nothing to object, but what if it is just a subtle and empty subtlety?
It is still interesting to see, as a borderline case, an affectivity that fails to intertwine with reason. Each reader is left with the task of differentiating when the senses flow and when they become congested.

www.informacion.es
Eddie is an Australian news reporter with over 9 years in the industry and has published on Forbes and tech crunch.