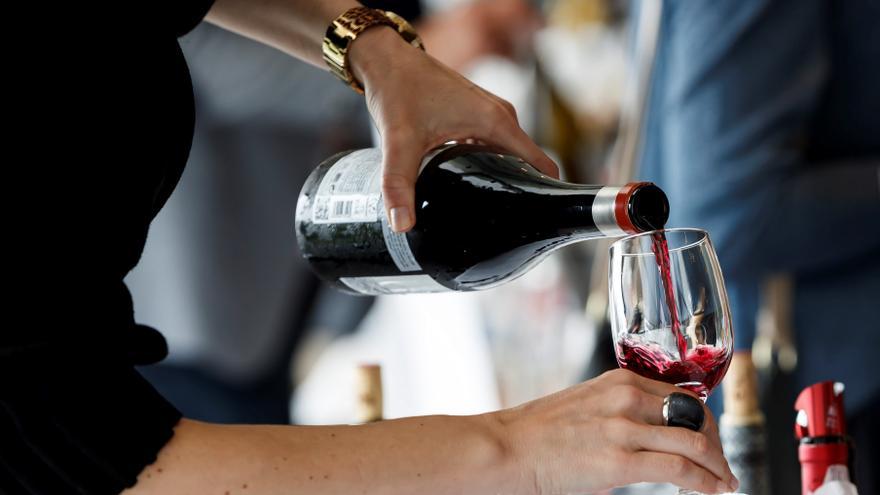 In 2020, in the midst of a pandemic, 39.1 percent of people with addiction problems treated at the NGO Proyecto Hombre was due to cocaine use, four points more than a year before and ahead of the problematic use of alcohol reason why 36.1 percent required help.
This is revealed by the 2020 Report of the Proyecto Hombre Observatory, presented this Friday and confirming the prevalence of cocaine, which for the first time exceeds alcohol, as the main substance generating demand for treatment in the 27 centers that this NGO has in Spain, and which annually serves more than 18,000 people.
According to the Observatory, which has the support of the National Plan on Drugs, in the last four years, treatments for cocaine use increased by 8 percent, And although in 2016 they represented 31.1 percent of the cases attended, in 2019 the figure was 35.3 and a year later, it already amounted to 39.1 percent.
If the sexes are taken into account, in men the consumption of cocaine grows by 12.9 percent in the last eight years.
Alcohol also continues to be a substance that generates a large number of treatment demands in both women and men; although alcohol is more prevalent among women, while cocaine addiction is greater in men.
Regarding alcohol, the most frequent attention refers to a consumption in large quantities and the average age of onset that people in treatment recognize is 16 years.
Another regular and problematic consumption that begins at an early age is that of cannabis (17 years) while the consumption of hallucinogens, inhalants and cocaine occurs between 19 and 21.
In the case of alcohol in large quantities, heroin and other opiates, the age of onset is between 22 and 25.
The latest consumptions occur in psychotropic medications such as benzodiazepines (26.5 years) and methadone (28.5 years).
According to the Observatory, by sex no relevant differences are appreciated, although women tend to initiate problem use later than men and especially alcohol in large quantities (four years later).
The profile of people with addictions seeking treatment corresponds to a 38-year-old man with a job and stable socio-familial life.
Women in treatment only assume 16.5 percent of people served.
The reasons why only 16.5 percent of women go to treatment responds, according to Project Man, "to a greater social stigma on women who use drugs or alcohol, since they have more family responsibilities".
But in addition to addictions, the report highlights the poor health of people under treatment.
Thus, 30.4 percent claim to suffer from some chronic medical problem It interferes with your daily life.
The study also found a high comorbidity of addiction and other psychological and emotional disorders among those who ask for help.
Disorders of severe anxiety (67.1 percent), followed by depression (53.1 percent) and emotional and psychological problems (49.4 percent).
Another important indicator of the degree of mental health impairment is the suicide, and 22 percent of the people cared for in Proyecto Hombre have attempted suicide.
Differences between genders are observed: women in treatment They have a higher incidence of psychological problems (67.3 percent) and have more cases of severe depression (70.8 percent) and suicide attempts.
Refering to source of income, since 2013 there has been an increase in employment and a decrease in dependence on colleagues and family.
However, that trend suffered a major setback in 2020, due to the lack of job prospects caused by the pandemic.
Therefore, in a pandemic, the percentage of those who receive unemployment benefits increases while the stable work.
On the eve of the International Day against drug abuse and illicit trafficking, which is celebrated this Saturday, Proyecto Hombre launches the #CombateLoInvisible campaign to show that addictions are still there "And we must combat them, betting on prevention and early detection."
With the campaign, Proyecto Hombre wants to draw attention to the danger posed by having "internalized and normalized" consumption and addictions, forming part of our landscape (alcohol, cocaine, cannabis or pathological gambling).
For this reason, the central idea is to "dismantle myths and falsehoods" that are part of the discourse on consumption and that, "in some cases, convert fictitious data into credible information, which attributes qualities to substances that are nonexistent. "

www.informacion.es
Eddie is an Australian news reporter with over 9 years in the industry and has published on Forbes and tech crunch.