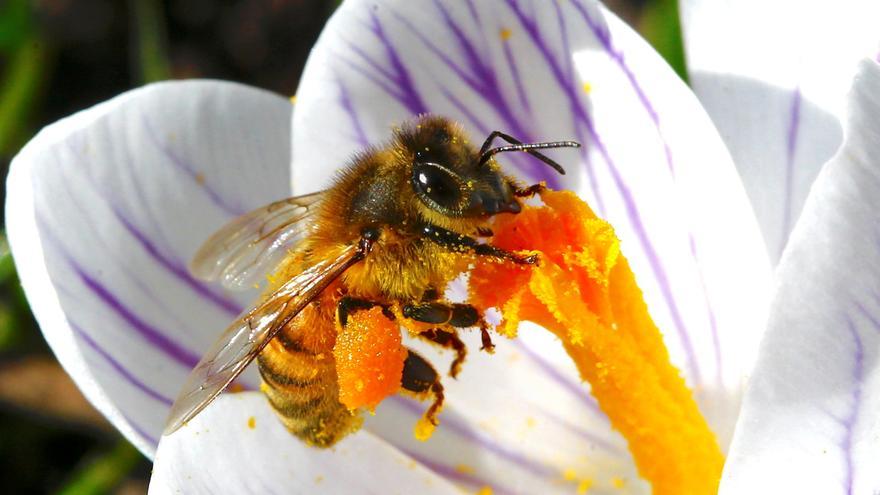 But it is a reality that the world population of pollinators (especially bees and butterflies) is decreasing in a worrying way due to different factors such as, for example, changes in land use, unsustainable use of phytosanitary products, agricultural practices not respectful of the environment, invasive alien species, diseases, the progressive abandonment of agriculture, and the so-called climate change.
In this symbiosis that we refer to Pollinators need favorable environments to thrive, such as lands with wild flora, which are often bounded by cultivated lands. These areas are necessary so that they can feed on pollen or nectar and, for this, all these areas must be free of toxins. But this does not mean that the necessary agricultural practices are not carried out to increase the productivity of crops. We talk about it simply being about becoming aware of mutual need. Thus, being consistent, it is possible to agree on what practices to carry out at all times and with what products, in order that pollinators and agriculture not only coexist, but also that both are reinforced.
In line with the above, it is not trivial that large companies in the agricultural sector have realized the need for joint work between pollinators (in this case bees and therefore beekeepers), farmers and marketers / exporters. And as a result of this joint need, agreements have been signed between Apicultural Health Defense Groups (ADS) belonging to the Beekeeping Sector of ASAJA Alicante, with companies of great national or international weight such as, for example, AM FRESH.
Thus, since June 2019 technicians from the Beekeeping Sector of ASAJA Alicante and agricultural engineers from AM FRESH, work together to achieve mutual benefit. This company works, among other crops, with citrus and, despite the bad press that beekeeping has been receiving in the citrus world in recent years, these leading companies are committed to proper and respectful management of pollinators. Undoubtedly, this supposes a slight effort for them, and in return a great variety of advantages, such as: increased production, offering the consumer what they ask for (respect for the environment) and that can help more companies in the citrus sector to continue the wake and promote the collaboration model implemented.
Likewise, we must not forget that at the European level the regulations are increasingly demanding in terms of environmental preservation and, in fact, companies that have already implemented practices that are respectful with bees are leading in markets outside our border. In reference to this, the joint work between beekeepers and farmers can end up granting these companies or agricultural producers the so award-winning and recognized "stamp beefriendly" (friend of bees). A certification that, although it is not yet well established in Spain, is an indisputable quality seal in Europe, not only for the product to be marketed, but also because it highlights that a sustainable and respectful agriculture is not at odds with agriculture of high quality and productivity, which is the ideal that European and world agricultural policies aim to achieve.
With all the above, we are certain that beekeeping and citrus farming are also compatible in the Valencian Community, since we know that the producer sector has a special interest in protecting bees, among other things, because they are essential for production.
And proof of this is the joint work between the ADS of the Beekeeping Sector of ASAJA Alicante and the large agricultural companies mentioned above. We hope that the joint work carried out will serve as a boost to other agricultural companies and that they decide to opt for certification beefriendly, counting, of course, with the experience and collaboration of beekeepers in their areas.

www.informacion.es
Eddie is an Australian news reporter with over 9 years in the industry and has published on Forbes and tech crunch.