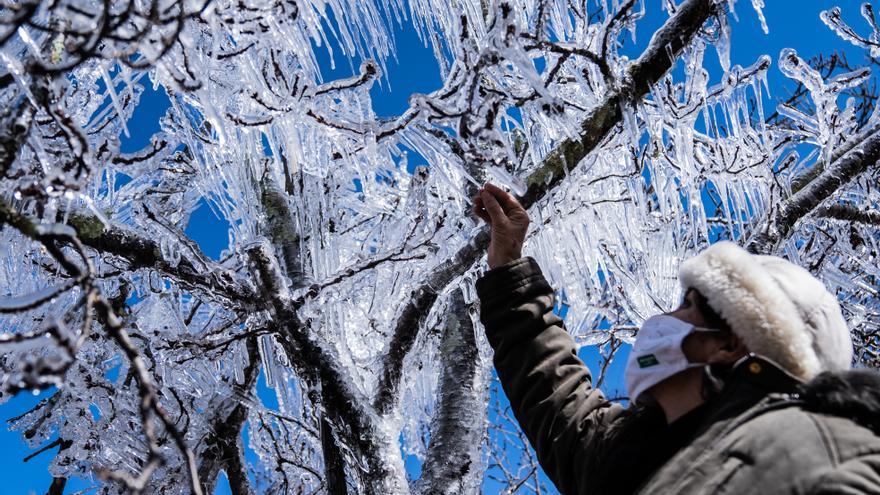 Up to a total of 1.7 million deaths in 2019 were related to extreme temperatures (356,000 for the heat and 1.3 million for the cold), according to the new study of the Global Burden of Disease (GBD, for its acronym in English), which has been published in the journal 'The Lancet '.
Extreme heat is an increasingly prevalent phenomenon around the world, and heat-related deaths and illnesses are also projected to increase. For this reason, the authors of a new series of two articles on heat and health in 'The Lancet' recommend that efforts be made globally "immediately and urgently" to mitigate climate change and increase resilience to extreme heat in order to limit further warming, avoid permanent and considerable extreme heat around the world, and save lives by protecting the most vulnerable people.
In line with the Paris Agreement, the authors request that global warming is limited to 1.5 ° C to avoid substantial heat-related mortality in the future. "Reducing the health effects of extreme heat is an urgent priority and must include immediate changes in infrastructure, urban environment and individual behavior to prevent heat-related deaths. The series is published on the eve of the Conference Nations Conference on Climate Change COP26, to be held this year in Glasgow (United Kingdom) ", they claim.
Thus, they consider that effective and environmentally sustainable cooling measures can protect against the worst effects of heat on health, such as the increase in green spaces in cities, wall coverings that reflect heat from buildings, and the widespread use of electric fans and other personal cooling techniques that help people regulate their body temperature without aggravating other types of physiological stress.
"Although air conditioning is becoming more and more widespread around the world, it is unaffordable for many of the most vulnerable, it is costly from an economic and environmental point of view, and leaves many defenseless in the face of extreme heat during periods of time. power outages"they remember.
"Two strategic approaches are needed to combat extreme heat. One is climate change mitigation to reduce carbon emissions and disrupt further global warming. The other is to identify timely and effective prevention and response measures, especially for low-resource environments. With more than half of the world's population forecast to be exposed to weeks of dangerous heat each year by the end of this century, we need to find ways to cool people effectively and sustainably. " affirms the teacher Kristie Ebi, from the University of Washington (United States), co-author of this document.
Thus, it warns that "if the Emissions of greenhouse gases and no heat action plans are drawn up and put in place, a very different future awaits many people and communities around the world. "" Everyday summer activities, such as exercise and work outdoors, can change dramatically, as increased warming puts people at greater risk of being exposed to intolerable heat much more frequently, especially in tropical regions, "they say.
Health risks
According to a new Global Burden of Disease modeling study, more than 356,000 deaths in 2019 were related to heat And that number is expected to rise as temperatures rise around the world. However, the paper's authors note, many of the heat-related deaths "can be prevented by mitigating climate change and reducing exposure to extreme heat."
When exposed to extreme heat stress, the body's ability to regulate its internal temperature can be overwhelmed, causing heatstroke. In addition, physiological thermoregulatory responses that are put in place to protect body temperature induce other types of physiological stress and can cause cardiorespiratory events.
The effects of extreme heat are also associated with an increase in hospitalizations and emergency room visits, an increase in deaths from cardiorespiratory and other diseases, mental health problems, adverse pregnancy and delivery outcomes, and an increase in healthcare costs. Older people and other vulnerable people who may be less able to care for themselves in extreme heat case (eg, people isolated at home, people with limited mobility) are also more likely to experience the health effects of extreme heat.
Finally, they argue that warming temperatures are aggravating other environmental problemssuch as adverse ground-level ozone concentrations, forest fires, and rapid urban population growth.
"Extremely hot days or heat waves that were experienced roughly every 20 years are seen more frequently now and could even occur every year by the end of this century if current greenhouse gas emissions continue unabated. This rise in temperatures, combined with a larger and aging population, means that even more people will be at risk of the health effects of heat, "says Ebi.
Extreme temperatures
As evidenced in previous studies, both high and low temperatures cause an increase in deaths and poor health. In addition to the 356,000 deaths estimated from heat in the new Global Burden of Disease study, the researchers also estimate that 1.3 million deaths were related to cold in 2019.
The study relates deaths to non-optimal temperature with 17 specific causes of disease, and highlights the relevance of cardiorespiratory and metabolic mortality, as well as external causes of death such as interpersonal violence, self-harm, drowning and injuries.
In most places, cold temperatures were associated with more deaths than heat, with a 31 percent increase in cold-related deaths since 1990. In contrast, heat-attributable deaths during the study period increased 74 percent, suggesting an increase in mortality from extreme heat, especially in warmer regions of the world.
The authors note that the study is based on mortality data from nine countries and that global estimates may underestimate the impact of extreme temperatures in places with greater sensitivity to temperature, and overestimate them in places with less sensitivity to it. In addition, no cause-specific mortality data were available for Europe or South and Southeast Asia, and only one sub-Saharan African country was included.

www.informacion.es
Eddie is an Australian news reporter with over 9 years in the industry and has published on Forbes and tech crunch.