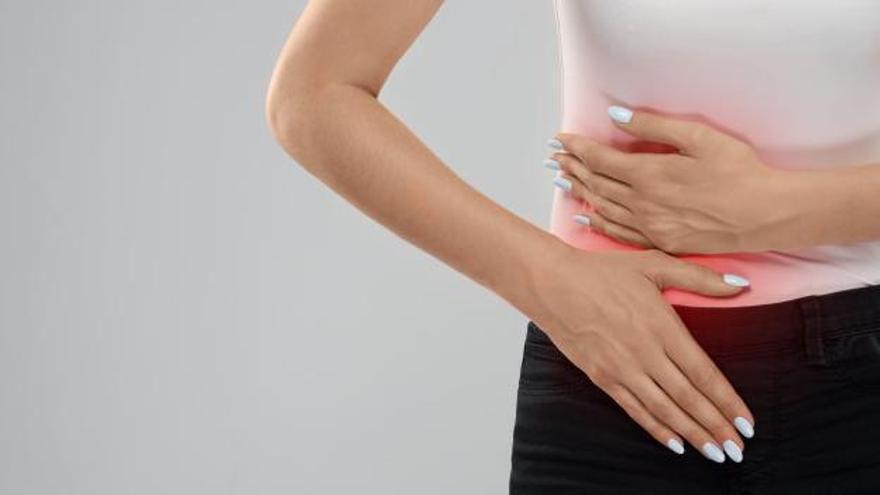 Colorectal cancer is the most common malignant tumor in Spain and the second with the highest mortality, both in men and women. In Spain they are diagnosed 32,000 new cases per year and for this cause more than 14,000 people die annually. Despite its incidence and mortality, it is one of the most accessible and, diagnosed early, it is also curable in more than 90% of cases.
It is recommended to start your prevention from 50 years of age, "Although in patients considered high risk due to family or personal antecedents that increase the risk or suspicion, it is advisable to start prevention earlier", warns the Dr. Pedro Bretcha, Head of General Surgery and Digestive Diseases and specialist of Oncological Surgery of Quirónsalud Torrevieja Hospital.
"For its prevention, different types of examinations can be carried out, being the occult blood test in feces the most utilized. A positive result in this test should be followed by a diagnostic confirmation colonoscopy ", advises the specialist," and if the test is negative, it is recommended to repeat it after two years", He concludes.
What are the symptoms of colon cancer?
As the doctor explains Pedro Bretcha, chief of surgical oncology at Quirónsalud Alicante and Torrevieja, "In the initial stage it is usually asymptomatic."
The most frequent symptoms are:
Persistent change in bowel habits, including diarrhea or constipation, or a change in stool consistency

Rectal bleeding or blood in the stool

Persistent abdominal discomfort, such as cramps, gas, or pain

A feeling that the intestine is not emptying completely

Weakness or fatigue

Weight loss with no apparent cause
What tests are carried out for its early detection?
Colon cancer is one one of the easiest to deal with with an early diagnosis and for this there are two early detection tests. The first would be the fecal occult blood test (TSOH), which can be indicated by the family doctor and performed every two years between 50 and 69 years. If this is positive, it would indicate the realization of a colonoscopy, second early detection test, to see if there are polyps. "If they are detected, the evolution of the polyp to the tumor is prevented and they can be removed directly with colonoscopy.
From the age of 50 you can access the realization of the program colon cancer screening, which includes these two tests, in Spain, with the aim of detecting the disease early, detecting it and treating it.
When to have a colonoscopy study?
Dr. José Farré Alegre indicates that "as for its early detection, there is a consensus that all those people without risk factors should undergo a study from 50 years of age ".
There are several types of tests:
a colonoscopy every 10 years

a CT colonogram every five years

a sigmoidoscopy every five years or a Stool occult blood test every year that has been shown to be as effective as other diagnostic tests.
Instead, those at increased risk should enter a study program at a younger age and more frequently. People who have a first-degree relative under age 60 with colon cancer or two first-degree relatives at any age, they should have a colonoscopy from 40 years or 10 years before the family member's diagnosis; and from that moment on, every five years.
Those whose first-degree relative is diagnosed over the age of 60 or has two or more affected second-degree relatives should have a colonoscopy study from 50 years. In contrast, those who have a second or third degree relative with colon cancer would go on to the usual studies of the normal population.
Cancer Surgery: Minimally Invasive Approach
Currently, the surgical technique of choice for colon cancer is laparoscopic colectomy since its results have been shown to be oncologically similar to the open surgery but providing all the advantages of a minimally invasive approach such as a lower number of transfusions, less postoperative pain and hernias, shorter hospital stays and better aesthetic results.
"The laparoscopic resection It is performed the same as conventional surgery, but instead of an incision that occupies the entire abdomen, only four or five incisions smaller than one centimeter and a small suprapubic incision of approximately four centimeters to extract the tumor ", explains Dr. Pedro Bretcha, former president of the Spanish Society of Surgical Oncology (SEOQ).
Thanks to this technique the quality of life of patients operated on for colon neoplasia have reached very high fees, being able to lead an almost normal life, very similar to the one they led before the operation.
"Except for patients in whom the entire colon or rectum is removed, bowel rhythm almost completely recovers. In addition, less than 20% of patients are going to require a colostomy bag ", reveals the specialist.
Sugarbaker, the technique that doubles survival in colon cancer
The technique developed by the doctor Paul H. Sugarbaker en 1982 for him treatment of peritoneal metastases, the removal of all the visible tumor and, later, the infusion of chemotherapy in intraoperative hyperthermia (at 43o C) in the abdominal cavity to remove non-visible malignant cells, since heat enhances the effect of chemotherapy. With this technique some survival results not registered with any of the established treatments, achieving in selected cases of colon cancer a 50% rate at 5 years.
The oncological surgery team of the Hospital Quirónsalud Torrevieja, in the hands of the doctors Farré and Bretcha, was one of the first in 2001 to introduce in Spain the technique for the treatment of peritoneal carcinomatosis. Since then, they have performed hundreds of procedures in patients with this condition and with various tumor origins.
How long can a person with colon cancer live?
The death rate (the number of deaths per 100,000 people each year) from colorectal cancer has decreased in both men and women for several decades. This is probably due to a number of reasons.
"It is possible that one of these reasons is the fact that currently the colorectal polyps they are most often discovered through screening tests and are removed before they turn into cancer or are found earlier when the disease is easier to treat, "explains Dr. Bretcha.
"Additionally, colorectal cancer treatment has improved over the past decades. Although the overall death rate has started to decline, deaths from colorectal cancer among people under 55 years of age has increased 2% per year since 2007 and 2016", Concludes the specialist.
Colon cancer metastasis
The most frequent organs where metastases appear are liver and lung, although it can affect any organ. At diagnosis 10% of colorectal cancer are metastatic. 50% develop M1 during their evolution. It should be noted that 25% will develop metastases in the peritoneal cavity, also called peritoneal carcinomatosis.
Risk factor's
According to Dr. Pedro Bretcha, it is possible to reduce to the maximum or eliminate the risk factor's, especially those concerning food, alcohol, tobacco and physical exercise or lifestyle.
FeedingDiets high in animal fats (red meat) and low in fiber can increase the risk of colorectal cancer.
Physical inactivity: a sedentary life increases the risk of the appearance of this disease.
Tobacco use: increases the risk of polyps, which are usually the precursors of this tumor.
Alcohol consumption: It seems that alcoholic beverages favor the growth of the cells of the colon mucosa, giving rise to the manifestation of polyps.
The vast majority of colon cancers are sporadic, the hereditary being the minority. People with a first-degree relative with cancer have a higher risk of developing it, as are having a previous cancer or certain types of polyps before the age of 60. It is also proven that the danger increases with age: 90% are diagnosed from the age of 50 and, as one ages, it increases.
Colorectal Cancer Risk Factors We Can Change
Many lifestyle-related factors have been linked to colorectal cancer. In fact, the links between diet, weight and exercise The risk of colorectal cancer is some of the narrowest among all cancers.
Overweight or obese
If you are overweight or obese, your risk of developing and dying from colorectal cancer is higher. Being overweight or obese increase the risk of colon and rectal cancer in both men and women, although this association appears to be greater among men. Achieving and staying in a healthy weight range may help lower your risk.
Physical inactivity
A person who is not used to being physically active has a higher probability of developing colorectal cancer. Regular, moderate-to-vigorous physical activity can help lower your risk.
Certain types of diet
A diet with a high consumption of red meat and processed meats they can increase your risk of colorectal cancer. Have a low vitamin D level in the blood may also increase your risk.
Follow a healthy eating pattern that includes enough fruits, vegetables, and whole grainsLimiting or avoiding red and processed meats, as well as sugar-sweetened beverages, will likely lower your risk.
Smoking
People who have smoked for a long time are more likely to develop and die from colorectal cancer than people who do not smoke. It is well known that smoking is a cause of lung cancer, but it is also associated with other types of cancer, as is the colorectal.
Consumption of alcohol in large quantities
Colorectal cancer has been linked to excessive alcohol consumption. It is best not to drink alcoholic beverages. For those who do, they should no more than one drink per day for women, Y no more than two drinks for men.
More information:
Calle Cruz de Piedra, 4, 03015 Alicante

www.informacion.es
Eddie is an Australian news reporter with over 9 years in the industry and has published on Forbes and tech crunch.