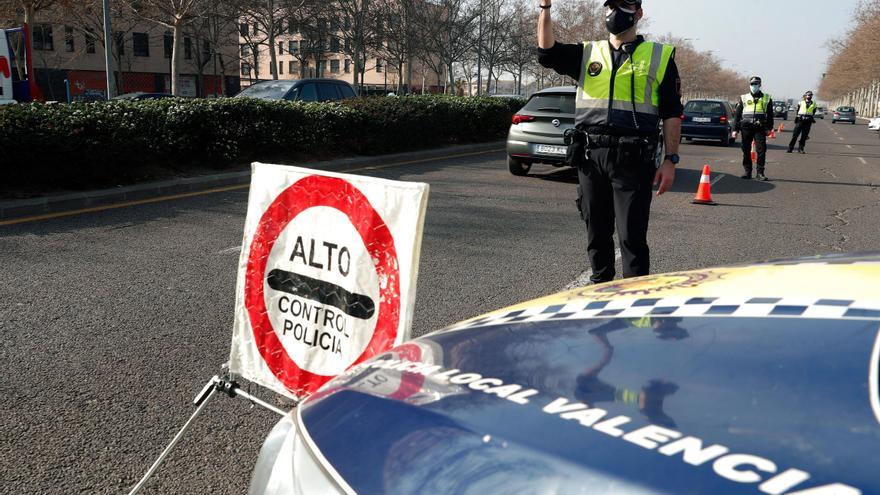 Many communities have decided to loosen the restrictions now or in the coming days that the post-Christmas boom of the third wave forced them to impose, although the The call from the health authorities continues to be to keep them to avoid the ravages of a rapid de-escalation.
This is how the Minister of Health, Carolina Darias, has been warning for weeks that this Thursday he again insisted on the need for a "prudent" de-escalation despite the improvement in data, and the director of the Center for the Coordination of Health Alerts and Emergencies, Fernando Simón, urged not to turn the next few weeks "into hell".
They have not been the only ones, the WHO also warned a few days ago of the risk; This Friday it was the President of the Government, Pedro Sánchez, who made a call on communities to maintain their measures although the curve has been bent because "it is not about going fast and then going backwards".
All have chosen to continue flexibilizing, but not at the same speed. This is how the restrictions map looks like this Friday:
Andalusia
Maintains the perimeter closure and the limitation of mobility between provinces.
Throughout the week dozens of municipalities have lifted their perimeter closure; the latter, Malaga capital -which has been able to resume its non-essential activity together with Almería- and other towns such as Mijas, Fuengirola, Benalmádena, Alhaurín de la Torre, Coín and Cártama.
Not so Ronda, which can reopen its non-essential activity but maintains the perimeter closure.
The curfew is still set between 10 p.m. and 6 a.m. and the meetings cannot exceed four people except cohabitants, with the exception of wakes and funerals.
Aragon
Perimeter closure of the community and the three provinces; rises in Zaragoza capital and Calatayud, although those of Alcañiz and Teruel remain.
The Limitations remain until March 5 with the curfew from 10 p.m. to 6 a.m., groups of a maximum of 4 people, and the closure of non-essential activities at 8 p.m. from Monday to Thursday and at 6 p.m. on weekends, except in the province of Huesca, where closing is at 8:00 p.m. every day of the week.
Asturias
Perimeter closure of the community and of some municipalities depending on their incidence.
Thus, the four plus (4+) restrictions, which include that closure, and that of the interior of bars and restaurants and the prohibition of meeting more than four people, among other measures, will continue in force in Gijón and Oviedo, although other municipalities such as Cangas de Narcea or Siero, Mieres and San Martín del Rey Aurelio leave it behind.
The night time limit is between 10 p.m. and 6 a.m.
Baleares
No perimeter closure. All the islands are at health alert level 4 and most of the reinforcement measures of Mallorca, Ibiza and Formentera are preserved until March 1.
Night mobility restrictions are extended between 10 p.m. and 6 a.m. and the entry and exit restrictions in Ibiza and Formentera. In Menorca, social gatherings will continue with a maximum of six people and two coexistence centers, and on the other three islands they are still limited to a single coexistence nucleus.
In Mallorca several restrictions are relaxed: from next Monday, shopping centers and large shopping centers will be able to open at 30% of capacity and car parks at 50%. They will remain closed on weekends and holidays.
Exits in the residences are authorized "once they are all vaccinated", but with the exception that if they are out for more than 72 hours, when they return they must have a negative PCR.
Canary Islands
The control of covid-19 tests for national travelers remains in force until 00.00 on February 28 reaching the islands.
Until the 22nd, mobility is restricted to 22-6 hours on all islands, including those with a green traffic light (alert 1).
Next Sunday Gran Canaria could lower its alert level from 3 (red traffic light, significant risk) to 2 (amber traffic light, risk); on the contrary, everything indicates that Lanzarote will remain at level 4 (brown traffic light, very important) which, among other things, requires that all businesses open to the public close at 6:00 p.m.
Fuerteventura could lower it from level 2 to 1 (green traffic light, without special risk), quite the opposite of what happens in Tenerife. The rest will probably repeat at the same levels (La Gomera and La Palma are on alert 1 and El Hierro, on alert 2).
Cantabria
Perimeter closure.
Starting this saturday All establishments may reopen to the public, commercial and service premises, as well as shopping centers and parks of more than 400 square meters, and the use of common areas will be allowed again.
The capacity will be increased up to 50% in libraries, museums, monuments and other cultural facilities, such as cinemas, theaters, auditoriums or any venue for cultural events and shows.
The veto to sport in closed spaces is preserved, the curfew from 10 pm to 6 am and the maximum of 6 people in meetings.
Castilla la Mancha
Perimeter closure.
This Saturday they plan to agree on "level 2" restrictions throughout the community, which among other measures allows to expand the capacity in the hospitality industry and public attendance at sporting events.
This would imply that bar service will continue to be prohibited, although the capacity inside the premises goes to 50% and 75% in terraces.
The night mobility is restricted between 10 and 7 and social groups to a maximum of 6.
Castile and Leon
This saturday lifts the perimeter closure between provinces but maintains the regional and it also eliminates the maximum limit of 25 faithful in religious spaces, but maintains social gatherings at 4 people.
The reversal of the Supreme Court to the curfew at 8:00 p.m. that it imposed a month ago has forced it to delay it at 10:00 p.m. -and until 6:00 am-, although the Board has responded by closing all activities not essential at eight o'clock in the afternoon.
Catalonia
The bulk of the restrictions are extended until February 28, among them the perimeter confinement of the region every day, time slots to serve meals in restaurants (07:30 to 10:30 and from 13:00 to 16:30) and the closure of shopping centers.
As well keep the curfew from 22 to 6 and social groups of a maximum of 6 people from two coexistence bubbles.
Has only approved one flexibility that allows you to resume extracurricular activities and other sports and leisure for children in nursery and primary education and authorizes the federated sport to train more than six people and to participate in permitted competitions.
Estremadura
There is neither regional perimeter closure nor between provinces nor between municipalities.
That saturday extends the hours of commercial establishments by four hours until 10 p.m., when the curfew begins it lasts until 6.
Meetings in public and private spaces will be for a maximum of six people except cohabitants, work or compliance with legal duty; and parties, parades, processions, pilgrimages or other popular events may not be held.
Wakes and burials of maximum 10 people and 15 in the entourage for burial or dismissal.
Galicia
Since Wednesday the store has returned to its normal hours until 9:30 p.m. at half capacity.
The hotel business remains closed, as well as gyms and sports centers in an autonomous community that is also closed perimeter at the municipal level and in which the curfew begins at 10 p.m.
However, the president of the Xunta, Alberto Núñez Feijóo, has advanced that "A good part" of Galicia will begin to open the hotel business next Monday, although it will be necessary to see "with what intensity and with what schedule".
Madrid's community
Still no perimeter closure.
This Thursday he extended the curfew from 10:00 p.m. to 11:00 p.m.; Until that time, the hotel business can open, although it will not be able to admit new customers after ten at night.
Continue meetings between non-cohabitants within homes are banned to a maximum of 4. Yes, they can do it on terraces up to a maximum of 6 participants.
Madrid is going to lift mobility restrictions in 31 basic health zones and seven localities in the region and is going to introduce limitations in two new areas, so as of Monday these measures will be in effect in 25 zones and eight localities.
Valencian Community
The Sixteen cities with more than 50,000 inhabitants apply their fourth consecutive weekend of perimeter closure from three o'clock this afternoon, so that until 6:00 on Monday you will not be able to enter or leave them without just cause.
In force until March 1, all its restrictions, which include the perimeter closure of the region, the total closure of hotels and sports centers, the curfew between 10 p.m. and 6 a.m. or the closure of non-essential commerce at 6 p.m.
Social groups are limited to 2 people in public spaces, both indoors and outdoors. In homes, only partners.
Murcia
This Wednesday has recovered the possibility of circulation among almost all the municipalities of the region -which is still closed perimeter- and the opening of terraces, except in six locations.
Social gatherings, whether on terraces or in public and private spaces (both closed and open), can be for a maximum of up to two people who do not live in the same family unit.
Curfew from 22:00 to 6:00.
The Rioja
Monday will lift the closure by municipalities, but it will keep it within the limits of the community, where the activity of non-essential sectors can be resumed.
The reduction in night mobility, which until now was from 10:00 pm to 6:00 am, becomes between 11:00 pm and 5:00 am; the maximum number of people in social gatherings increases to six.
Catering and hotel establishments may open with a maximum capacity of 30% indoors and 75% on the terraces, without bar consumption, with authorized opening until 11pm.
Navarra
This Friday it has extended its perimeter closure for another 15 days and the prohibition of mobility between 11:00 p.m. to 6:00 a.m.
But he plans to loosen up next Friday, when the interior of hotel establishments will be able to reopen with a capacity of 30% and extend the limitation of meetings in the private sphere of two coexistence units with a maximum of 6 people.
Consumption will be allowed inside premises with a special bar license, show café, bars, cafes and restaurants with a capacity of 30% of the maximum authorized.
Basque Country
Perimeter closed, allows mobility between neighboring municipalities since last Monday for socio-economic activities, such as shopping or a restaurant, and for outdoor sports.
The hotel business remains closed from 8:00 p.m. to 6:00 a.m., with a maximum capacity of 50% indoors and 100% on the terraces, without more than four people meeting at a table and without the option to consume at the bar.
Curfew from 10pm to 6am and meetings of maximum four people.
Ceuta
Travel is only allowed for strictly necessary and justified reasons "As medical, educational, labor or force majeure issues", night mobility is prohibited between 10 pm and 6 am and social encounters are limited to two people, except cohabitants.
Melilla
Perimeter closure, curfew from 10 p.m. to 6 a.m. and meetings only for cohabitants.

www.informacion.es
Eddie is an Australian news reporter with over 9 years in the industry and has published on Forbes and tech crunch.