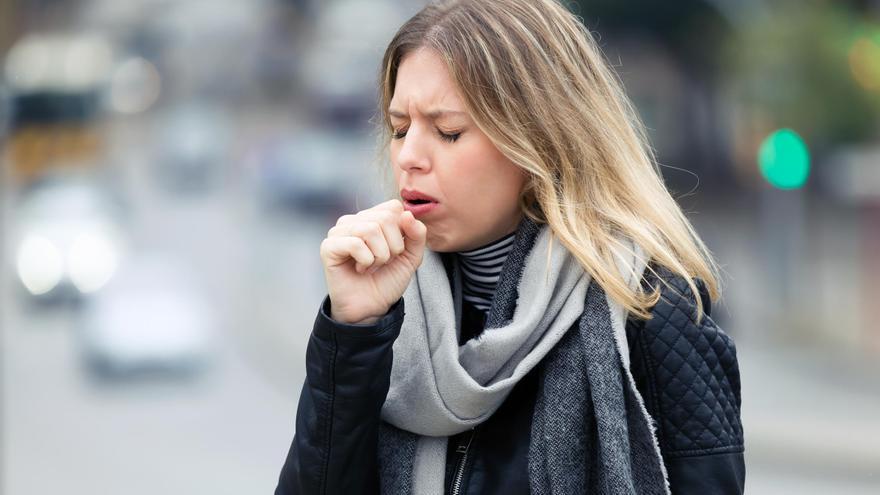 Researchers from the American Institute of Physics (AIP) have concluded that coughing down reduces the spread of respiratory droplets and, therefore, the possibility of contagion of Covid-19 decreases.
Since many people live indoors during the winter months and respiratory droplets are a major contributor to the spread of SARS-CoV-2, the scientific community has renewed its interest in the dynamics underlying its spread. Modeling this behavior in a variety of settings for particles ranging from less than 1 micron to 1,000 microns in size is challenging.
Thus, these researchers have described the dispersion of the droplets generated by people's coughs when going up and down the stairs. Researcher Hongping Wang and his team show models that lead to respiratory droplets falling from a mannequin into a water tunnel, which was bent at different angles to mimic a person walking up and down stairs.
"There are two different patterns of droplet dispersion due to the different wake flows," said Wang. "These results suggest that we should coughing with your head down to ensure that most of the droplets enter the region of the wake left by coughing", Add.
The group 3D printed mannequins with white resin, each with a different tilt angle to represent the inward tilt we naturally do when going up the stairs and the backward tilt when descending.
After placing each mannequin in the water tunnel, they introduced hollow glass microspheres into it. Being illuminated by lasers, glass microspheres allowed visualization of flow movement behind the mannequins. This flow field, often referred to as a wake, was studied using a technique called "particle imaging velocimetry."
In computer simulations, particles located below the head and moving towards the ground were trapped in the wake of each mannequin and moved downwards. Apparently, the particles above the head were capable of traveling relatively far distances horizontally, as if they were emitted from the top of the head.
In the case of the mannequins whose inclination reflected the climb of stairs, the particles concentrated below the shoulder and traveled down with a short distance of travel. To simulate the descent, the particles that dispersed above the person's head were carried over a long distance.
"The biggest challenge is how to use the particles in the water to simulate the droplets in the air"explains Wang." The most surprising thing was that particles higher than the head can travel a much greater distance than particles lower than the head due to the induction of wake flow. "
Now, Wang wants to study the three-dimensional effects of what happens when real people cough while walking under experimental conditions.

www.informacion.es
Eddie is an Australian news reporter with over 9 years in the industry and has published on Forbes and tech crunch.