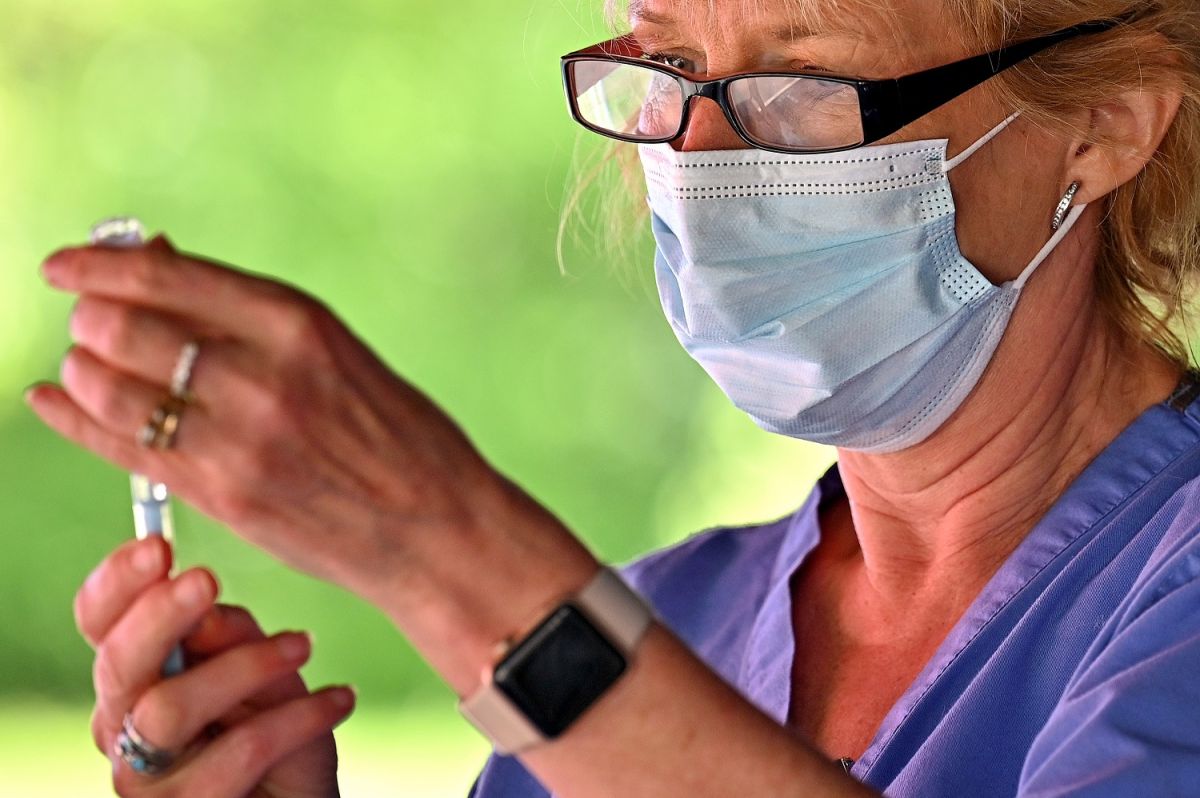 The SARS-CoV-2 virus mutations found so far have been characterized as more contagious than the original strain, which is why they have spread rapidly to other parts of the world; In the United States alone, the variant that emerged in India is now found in 46 states. Now a new study has revealed that COVID variants are partially resistant to vaccines, although immunization generally offers good protection..
Research conducted by the Weill Medical College Department of Microbiology and Immunology at Cornell University, New York, and the University Medical Centers (UMC) in Amsterdam, found that people fully vaccinated against COVID-19 and patients who were seriously hospitalized due to the disease, can neutralize the variants identified as B.1.1.7 (UK), B.1.351 (South Africa) and P.1 (Brazil). But a significant proportion of COVID patients with minor symptoms who did not require hospitalization are still susceptible to these variants.
In an article published in Life Sciences, Dr. Sanchari Sinha Dutta explains that these variants have a mutation in common, and it is their greater facility to bind to the human enzyme ACE2 through the peak receptor of the virus, which explains that they are more contagious. "Furthermore, it is known that the E484K mutation found in variants B.1.351 and P.1 facilitates viral escape from antibody-mediated neutralization", Writes the specialist.
The Dutch and American researchers obtained samples from 69 COVID-19 patients between four and six weeks after the onset of symptoms, in addition to samples from 50 healthcare workers four weeks after receiving the second dose of the Pfizer vaccine. Later they carried out tests with the original strain of the virus and with these three variants.
96% of the sera from sick people and 100% of the sera from vaccinated people completely neutralized the original virus, but in all the sera they found a significant reduction in the neutralization potency against the variants. Specifically, the research indicates that hospitalized, non-hospitalized, and vaccinated subjects showed up to a seven-fold reduction in neutralizing ability against variant B.1.351.
On the other hand, between 34% and 39% of those who had COVID-19 and did not require hospitalization, failed to neutralize the B.1.351 and P.1 mutations, but they did it 100% with the B.1.1.7 variant and the original strain. In contrast, all patients who were hospitalized at some point and who were fully vaccinated retained some degree of ability to neutralize all three variants and the parent virus.
The research, published in medRxiv and that still needs to be peer reviewed, reveals that patients hospitalized for severe COVID-19 and vaccinated individuals are able to neutralize all three variants to some extent analyzed in the study; Not so those who had severe symptoms of the disease, particularly for variation B.1.351, which offered greater resistance to neutralization.
Health authorities have called for vaccinations as soon as possible after 12 years of age, to prevent the virus from continuing to spread from person to person and, along the way, make mutations that can be more contagious and dangerous.

eldiariony.com
Eddie is an Australian news reporter with over 9 years in the industry and has published on Forbes and tech crunch.