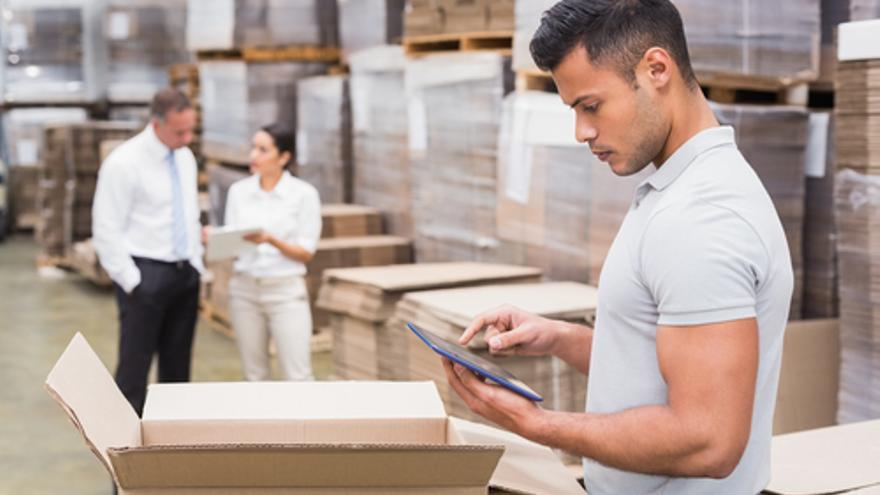 You are still on time to be able to enter the selection that the Crit Group is making for the selection of Inventors for department stores. The tasks will be carried out next Wednesday, November 10. The location of the centers corresponds to Petrer and Moraira. Check the bases of these job offers in Alicante and inscription at this very moment.
SINGLE DAY INVENTORY – PETRER
Grupo Crit selects inventors for an important company in the department stores sector.
The inventory will take place on November 10 in Petrer, Autovía de Alicante-Madrid, km 36.5 (Alicante).
If you are interested in working and you are a responsible, organized and dynamic person, do not hesitate, sign up!
Job responsibilities:
– Count of the indicated products.
– Efficiency in the count.
Requirements:
– Hourly availability, the inventory will take place at night.
– Methodical, organized and responsible people
– Numerical capacity
– It is valuable to have experience with a radio frequency gun
To register and more information on offer from Inventory job individual days – Petrer.
To register and more information on offer from Job of Inventor on single days – Moraira (Teulada).
OTHER JOB OFFERS IN ALICANTE
1 DAY PROMOTER (DENIA)
ILUNION Capital Humano requires hiring a promoter to promote and incentivize a company well-known telephony distributor for a promotion in shopping centers in Denia.
Requirements:
– Have a mobile phone.
– Communication skills, people skills and sales by objectives.
– Time availability for the established schedule for 1 day.
To register and more information on offer from Promoter job 1 day (Denia).
MECHANICAL OFFICER OF PRIMERA SAN JUAN ALICANTE for Sant Joan d'Alacant
It will be in charge of the assembly and installation of the spare parts and accessories of the car, they will carry out all the fast mechanical operations such as tire mounting, oil changes, filters, etc. and other heavy mechanical operations (clutches, shock absorbers, distributions, etc.).
Is required:
-Professional training of Middle Degree Electromechanical or Superior Automotive.
– Minimum experience of 3 years.
– Essential residence in vacant position.
-Knowledge of mechanics, electricity and automobile maintenance.
-Full time. Immediate incorporation.
-Training and internal promotion.
To register and more information on offer from employment of Mechanic / a First Officer San Juan Alicante in Sant Joan d'Alacant.
REPONEDOR / REPONEDORA IN ALICANTE
Leading company in the outsourcing sector and specialized in operational marketing and in logistics and industrial processes, selects replenisher for a large area in Alicante.
Functions:
– Replacement by commercial establishments.
– Stock control.
– Product rotation
To register and more information on offer from Job of Reponedor / Reposdora in Alicante.
HEAD OF ADMINISTRATION AND FINANCE for Alicante
Looking for a person passionate about sports and good knowledge of accounting, budget control, administrative management (billing, management reports), HR administrative management, banking and financing management, customer relations, supplier management and IT.
To register and more information on offer from Administration and Finance Manager job in Alicante.
PROGRAMMER/JAVA ANALYST – REMOTE 100% for Alicante
We are looking for Java Programming Analysts.
What do we need from you?
-4 years experience in the following technologies: Java EE, Struts, Spring Boot, Hibernate, Oracle DB, Oracle PL / SQL.
-Supervision 1-2 programmers for 1 year.
Valuable: Client-based development technologies: HTML, Javascript, CSS, AngularJS, Bootstrap, JQuery, etc. MongoDB, ElasticSearch.
To register and more information on offer from Job of a Java Programmer Analyst – Remote 100% in Alicante.

www.informacion.es
Eddie is an Australian news reporter with over 9 years in the industry and has published on Forbes and tech crunch.