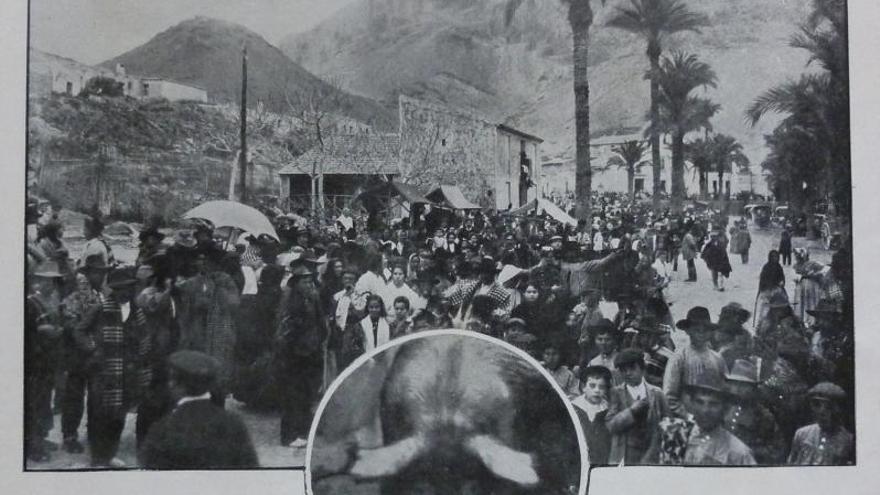 This delicacy, which has its origin in Orihuela, despite what others say, was born in the maternal hearth and from there it was transmitted to the entire Vega Baja, later being exported to other lands, where I am sure they were mothers. of this land those who were introducing it, outside the limits of our region. In the same way that, they were also in restaurants and eating houses. Of the former, we remember some that have already disappeared such as El Palas, El Oasis and El Cicuta, and it is still maintained in others such as Casablanca and Casa Corro.
It must be recognized that they have been a teacher of professional chefs when they have been claimed by a restaurant when they have wanted to include it in their menu. I believe that they must be given merit and given our respect for having passed it down from generation to generation. There is a very clear aspect, that its secret aside from rice, chicken, turkey or rabbit and eggs, lies in the sausage that must be from Orihuela or Vega Baja. I have the experience, of having tried to cook with those from other places, and honestly, it is not the same.
It is "rice and crust", not "rice in crust" or "rice with crust." Well, it is with the conjunction "and" where the marriage between the nouns, rice and crust, is clarified.
It is not a unique dish for that designated day in January, since it is present in great social and family events throughout the year, with many examples of it throughout history.
But, returning to his presence on January 17, let's place ourselves in 1888, which was Tuesday, market day, when the first Carnival dance was to be held at the Café Europeo.
According to the newspapers of that date, it was said: «An immense crowd completely invaded those places from the early hours of the morning; the ridges of high rocks were also crowned with people who, in a friendly consortium, had arranged a tour in the mountains, and were eagerly awaiting the time to devour the succulent and well-seasoned crusted rice, typical and exclusive to this country ».
Sometimes we will find cited in writing, by our ancestors, to this Oriolan dish using to link the nouns with the preposition «with». However, through them, traditionally it has come to us united by the conjunction "and", as we said before, and we defend it that way.
Going back to that date one hundred and thirty-three years ago, despite being a cold and humid day, the attendance of the Oriolanos was acceptable, being accompanied by many people from the orchards, the countryside and other nearby towns who also came to there taking advantage of the fact that it was the day of the weekly market. A large number of stalls were set up and sales were acceptable. The 22 arrobas pig was lucky enough to a neighbor of Hurchillo who had to identify himself at the City Hall so that the pig was delivered to him. As was traditional, the harnessed cavalry went round the Ermita del Santo three times and were fed the scrolls.
"El Diario de Orihuela" considered that among the old things that had been received as an inheritance and that had survived, was this traditional pilgrimage dedicated to the Holy Abbot, in which the gastronomic delicacy that was cooked in the mountains was present and that was announced his presence by the smoke of the bonfires. Others would enjoy their tasting in their homes, and those who came from abroad would do the same in the eating houses. It was, the "rice and crust", as it was and is commanded by history and tradition.

www.informacion.es
Eddie is an Australian news reporter with over 9 years in the industry and has published on Forbes and tech crunch.