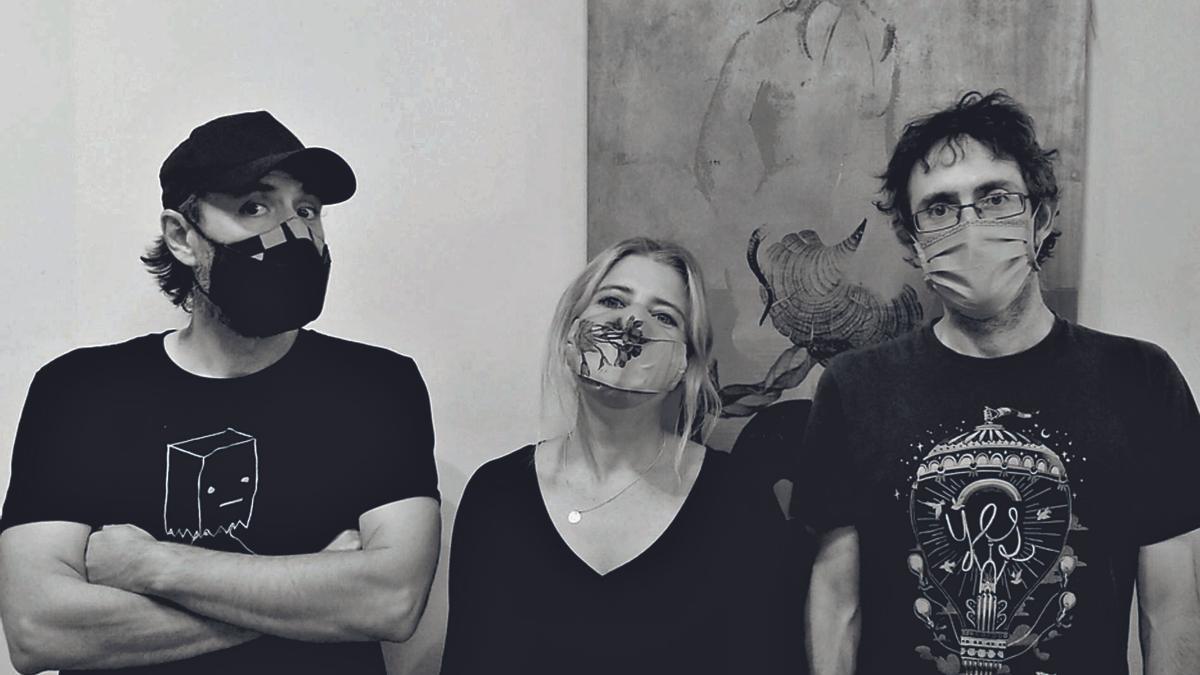 Get started in engraving with Dürer listening The four Seasons by Vivaldi, or in the silkscreen with the works of the religious activist Corita Kent while playing Electricity by OMD, or in the fanzines with the punk of the Dead Kennedys are some of the activities included in the project #PlayInk (Play with ink) by DaGuten-Neighborhood Graphic School, which will be developed through 15 workshops that begin today at the Museum of Contemporary Art of Alicante (MACA) and will end in June 2021.
The proposal, selected in the Cercles 2020 call of the Valencian Community Museums Consortium, is aimed at young people from 14 to 18 years old who are invited to experiment with music and graphic arts, all spun by sustainable creations as means to transmit lessons against climate change.
The program is free with a commitment to attend, so anyone in that age group can sign up at [email protected] The workshops, which take place on Saturdays from 11.30 am to 1.30 pm with up to six people, are distributed by theme and are divided into two sessions each.
The project begins today with a presentation talk, but the practice begins on November 14 with the first workshop Rhyming with ink, rap and stencils (templates), which introduces students to rap and urban art through two of his references: the American Mos Def and the universal graffiti artist of British origin Banksy.
The dynamics of the workshops consists of relate two artists from both disciplines who maintain some link, which sometimes seems difficult at first glance, to delve into both areas "and from each workshop something always has to come out, be it a print, a t-shirt, a fanzine, an engraving, a poster …", says the designer graphic David Gil, co-founder of DaGuten along with Ester García Guixot, also linked to social inclusion projects, and the musician and founder of the Ukelele Alicante collective Carlos Izquierdo.
"We wondered how to present something that could attract kids of this age, which is complicated, to music and graphic arts, and we thought about combining styles from both disciplines with works and songs," explains Gil, who acknowledges that this project He is the one I would have dreamed of doing as a young man "as an assistant."
Added to this is the environmental message that flows throughout the process and that is translated into the choice of songs and works and the creation process: «We will recycle vinyl, we will work with alternative materials, we will make musical products from cardboard and plastic waste, but we will also analyze our consumption habits and their environmental impact and we will show the commitment to reduce pollution levels ".
In this combination of artistic couples, Banksy and Mos Def (through the song New World Water, about water as a scarce good) is followed by the Hey Ho Let's Draw workshop, which merges punk music and fanzines by listening to the lyrics satirical of the Dead Kennedys and talking about the feminist movement of the 90, Riot Grrrl, which had its way of expression in the fanzines.
In Artistic Scores there is classical music by Vivaldi and Albrecht Dürer's engraving, while in Printed Electricity the song to be heard is Electricity, by Orchestral Maneuvers in the Dark (OMD), while Corita Kent's electric printing silkscreen is explained , the pop nun, activist and artist, contemporary of Warhol.
The All that poster workshop will combine Ben Harper's blues (with his song Excuse me, Mr) with graphic designer Paula Scher, to create a musical poster, and Ethnic Colors blends Farafina's Burkinabe music with Verna Hart's stamping.

www.informacion.es

Digsmak is a news publisher with over 12 years of reporting experiance; and have published in many industry leading publications and news sites.