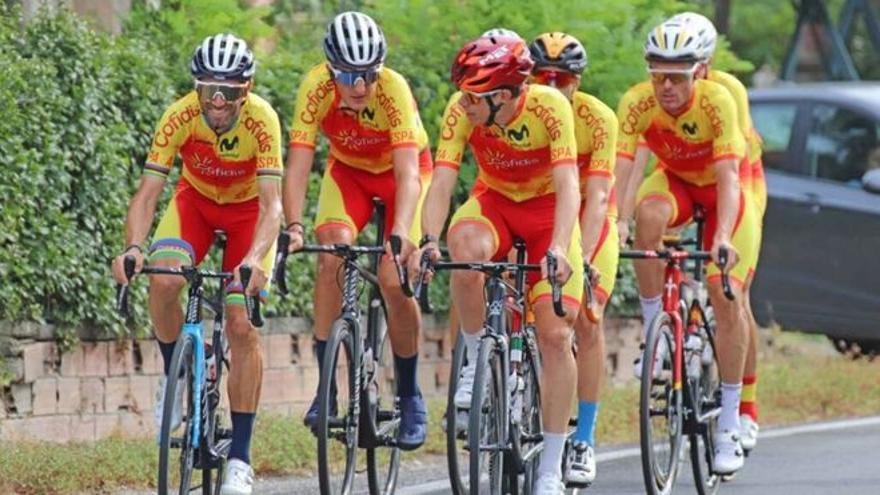 The International Olympic Committee confirmed the cycling calendar at the 2021 Tokyo Olympics. In this edition there will be up to 33 competitions, with 339 events that will take place in 42 different competition venues. All of them will be disputed throughout the days and the calendar of each discipline with established dates. First, the elimination rounds will be held and lastly, the competitions that award medals to each delegation.
Road cycling will be completed immediately in the first week, very close to the dates of the next Tour de France 2021. The MTB will alternate between the road race and the road time trial.
The Road races are scheduled for July 24, 25 and 28, 2021, and the MTB titles will be distributed in Japan on the two days in between. They will follow BMX (July 29 and 30) and track cycling (August 2-8). The IOC has announced that the accommodations and locations can be used for all sports, as also envisaged in 2020. The calendar and hours of the different competitions and modalities are as follows:
Road cycling
In the road race, cyclists from the same country compete as a team, but the medals are individual. 130 men and 67 women will participate in road races, in both cases starting from Musashinonomori Park.
In this modality, Belgium, Italy, Colombia, Spain, France and the Netherlands are guaranteed the places with the most participants in the male category. Australia, Germany, the Netherlands, the United States and Italy will do their thing in the women's category.
Saturday July 24: Male route. 04.00h – 11.15h
Sunday July 25: Female route women. 06.00h – 10.35h
Wednesday July 28: male and female time trials. 03.30h – 10.40h
Mountain biking (MTB)
A participant with a impressive story in the men's event is the Swiss Nino Schurter. After winning the bronze medal in Beijing 2008, he managed to win a silver in London 2012 and, four years later, a gold in Rio 2016. In 2019, he won the World Championship for the eighth time. Schurter put on a gold medal display at the 2019 track test, so he's looking forward to continuing his reign in Tokyo.
Monday July 26: Men's mountain biking. 08.00h – 10.00h
Tuesday July 27: Women's BTT. 08.00h – 10.00h
Cycling BMX Racing
Traditionally European riders have been strong in road and track cycling, but in BMX racing, the medalists have been competitors from other continents, such as the United States, Australia and Colombia.
In the men's category, Connor Fields (United States), who won gold at the Rio 2016 Games, will try to continue his winning streak, but there are other competitors who promise battle, such as Niek Kimmann and Twan Van Gendt (Netherlands), Joris Daudet (France) and Carlos Ramírez (Colombia) .
Thursday July 29: BMX, quarterfinals. 03.00h – 05.00h
Friday July 30: BMX, semifinals and finals. 03.10h – 05.20h
BMX Freestyle Cycling
The best freestyle riders are preparing to seize the opportunity to make history by becoming the first Olympic gold in this discipline. One of those who aspires to this is the winner of the BMX Freestyle World Championship, in the park category, Brandon Loupos (Australia). However, Loupos will have a great competition with Venezuelan Daniel Dhers.
Saturday July 31: BMX freestyle, classification. 03.10h – 05.20h
Sunday August 1: BMX freestyle, final. 03.10 – 05.45
Track cycling
European countries have historically been strong on the track. Great Britain was especially successful at the Rio 2016 Games, taking home six gold, four silver and one bronze medals. However, in recent years Australia and New Zealand have gained momentum, so new faces may be seen on the Tokyo podium.
One of the long-established cyclists is Bradley Wiggins, who has won eight gold medals in track and road cycling, being an Olympian from Athens 2004 to Rio 2016.
Monday August 2: Track, including female sprint final. 08.30am – 11.30am
Tuesday, August 3: Track, including men's sprint final and women's pursuit final 03.30 – 11.10
Wednesday August 4: Clue, final male pursuit. 08.30h – 12.00h
Thursday 5th August: Pista, Keirin Final fern., Final all mase. 08.30h – 11.50h
Friday August 6: Hint, madison fem. and final sprint masc. 08.30h – 12.15h
Saturday 7th of August: Clue, final male madison. 08.30h – 11.25h
Sunday August 8: Track, female sprint final, male keirin and female omnium. 03.00 – 06.15.

www.informacion.es
Eddie is an Australian news reporter with over 9 years in the industry and has published on Forbes and tech crunch.