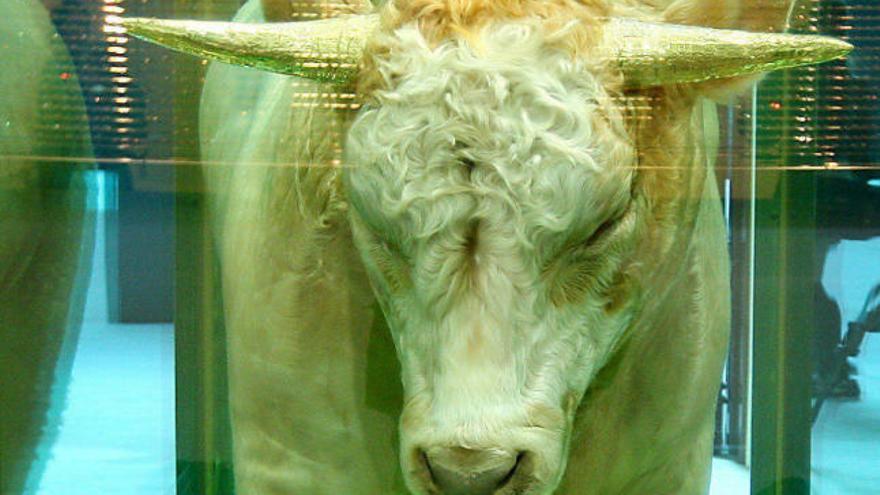 For those who still do not know, this is a type of art related to the so-called "blockchain" technology in English, such as that used for "cryptocurrencies" and which is certainly energy-consuming.
Thanks to this technology it is encrypted a work of art so that your buyer is guaranteed a certificate of authenticity and exclusive ownership that will allow you to later sell it, if you wish, to any other interested party.
Hirst intends to put 10,000 works of his own creation on sale soon, of which there will be two versions: one will be analog, on paper, and the other digital.
Asked by him weekly German Der Spiegel where his new interest in crypto art came from, Hirst explains that it was after a friend tried to buy one of his works with cryptocurrencies from his gallery and that type of payment was not accepted.
According to Hirst, his is a hybrid project, combining the real world with the so-called "non-fungible tokens" (NFT: non-fungible tokens), something that in English means that they are unique and not interchangeable, such as banknotes.
The 10,000 works will therefore be sold on the internet and during a week Purchase offers will be accepted. Hirst would like the distribution to be as wide as possible so that a few buyers don't end up with most of those parts.
Each winner From this sort of bid, you will receive one of those digital "tokens", which you can, however, exchange after two months for the equivalent on paper: that is, you will have to decide on one of the two versions.
If someone decides on the digital one, the artist agrees to destroy the corresponding paper version after a maximum of a year, although Hirst himself senses that most buyers will opt for the second.
Thanks to his sense of opportunity and business and the invaluable help of British Iraqi businessman Charles Saatchi, co-owner with his brother Maurice, of what was for years the advertising agency of the world, Hirst has become one of the richest living artists.
At an auction of his work held by Sotheby's in June 2007 it was sold to the Emir of Qatar, Hamad bin Khalifa Al-Thani for £ 9.6 million an installation entitled "Lullaby Spring" and consisting of a simple pharmacy cabinet.
Collector himself, Hirst he claims to have acquired several works by the Irish artist Francis Bacon although he acknowledges that with all the money he has earned he could only afford to buy two or three Picassos.
If your budget were unlimited, he explains, he would like to get hold of paintings from the first stage of the genius from Malaga and also with some of Goya's black paintings, especially the one entitled "Saturn devouring his son", although he knows that all this is impossible.
During the pandemic, Hirst seems to have rediscovered the pleasure of painting, and thus, from the week that begins, he will exhibit at the Cartier Foundation for Contemporary Art, in Paris, more than a hundred paintings, many of them huge, showing simple cherry blossoms.

www.informacion.es
Eddie is an Australian news reporter with over 9 years in the industry and has published on Forbes and tech crunch.