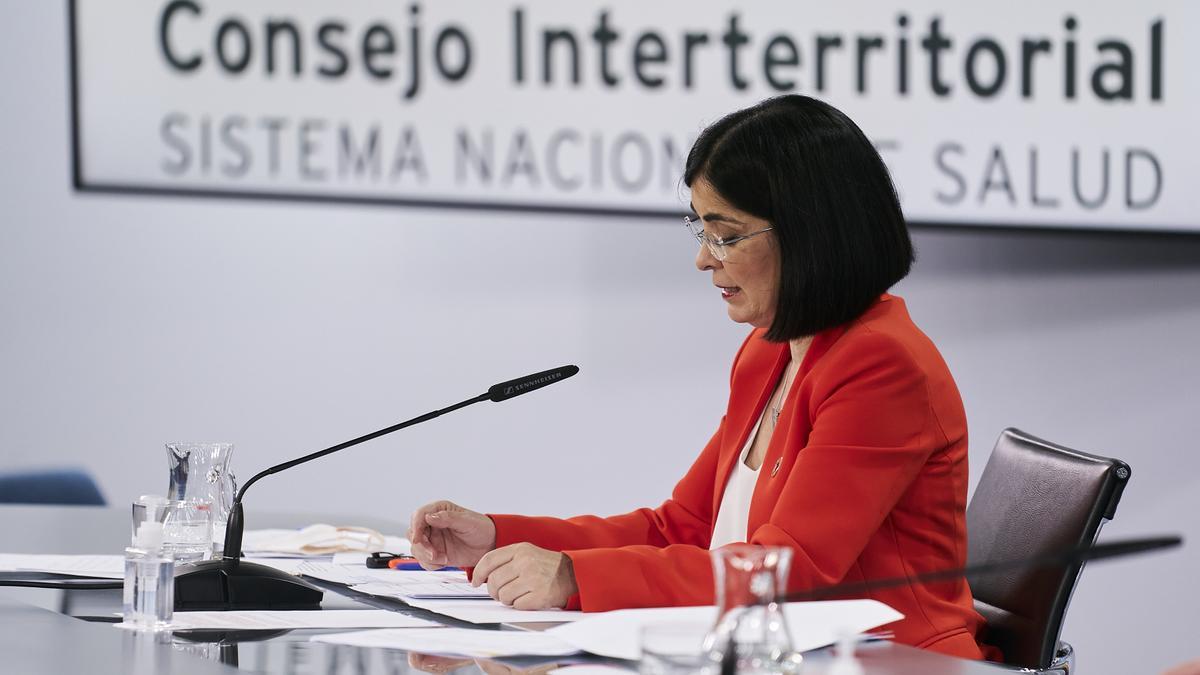 The Minister of Health, Carolina Darias, recalled that health legislation allows the restriction of fundamental rights in very specific cases and whenever the evolution of the pandemic so requires. "Yesterday, the TS came to say something that the Government of Spain was already convinced, which is that the health legislation allows measures to be taken, in some cases of restriction of rights in very specific and very justified cases," he said.
In statements to the media, Darias pointed out that to restrict fundamental rights it is done either by the control of the legislature or by the judiciary. "Therefore," he continued, " we celebrate the resolution of the Supreme Court because it opens the way that the Government was convinced was possible. "
Celebrate the decision of the Bioethics Committee
In addition, Darias has shown "reasonably satisfied"with the statement made by the Bioethics Committee of Spain in which it endorsed the second dose with AstraZeneca for those under 60 years of age as long as they record their decision in writing.
Regarding the vaccination campaign, he recalled that the last Interterritorial Health Council gave a reasonable and "quite satisfactory" response to second dose of AstraZeneca because it was a response adopted by the Public Health Commission to go "hand in hand with security."
The strategy for the second dose of those under the age of 60 with a dose of AstraZeneca is to vaccinate the second dose with Pfizer. "Now, we understood that it was a complex and difficult decision, perhaps the most difficult we have taken, and together with the Bioethics Committee we wanted to give an answer to those people who, for whatever reasons, rejected Pfizer and opted for AstraZeneca ", he explained.
Vaccination, "like a shot"
"Vaccination goes like a shot in Spain. It is the message I want to say because people understand it perfectly. There are already more than 16 million people who have received at least one dose, so one in three Spaniards already has a dose, "he said to highlight that about 8 million people have already completed the complete guideline of vaccination.
Here, Darias especially emphasized that 93 percent of those over 60, which, he said, represents that they are meeting the goals of the vaccination strategy. The minister explained that the first objective was to protect the most vulnerable and that for this reason he went to the nursing homes, being able to see that the lethality of the coronavirus has decreased among this group.
"Therefore," he continued, "the objective has to be to lower than 50 Accumulated Incidence (AI) cases but go to zero deaths. That is the great objective and the great challenge of the country." In this regard, he understood that in Spain there is room to continue lowering the incidence, a path that is being traveled "slowly but consolidating every week and every day."

www.informacion.es
Eddie is an Australian news reporter with over 9 years in the industry and has published on Forbes and tech crunch.