Updated:
Keep

"It is Christmas and the whole country seems immersed in the preparations to celebrate that day", in which "the child Jesus was born", said the Conservative deputy David amess in December 1996. Thus began his plea to defend before the House of Commons an amendment to the British abortion law that would allow the termination of pregnancy only when there was a clear risk to the mother of suffering serious injuries, beyond those of all gestation.
Opposition to the practice of abortion, as well as his defense of the animals, were two of the traits for which Amess was best known, a veteran of the London Parliament who last March
he had turned 69 years old. This Friday he was stabbed to death during a rally with his voters in the county of Essex, allegedly at the hands of a 25-year-old who was arrested after the brutal attack and who, according to British newspapers, is of Somali origin.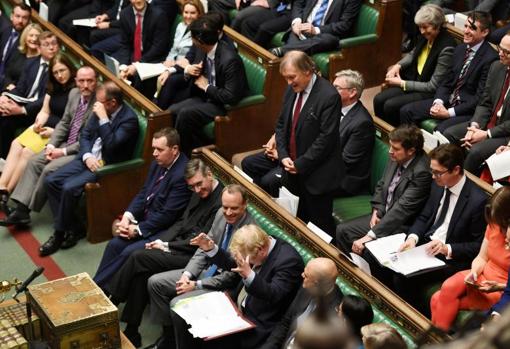 Born in 1952 in the town of Plaistow, East London, and educated in the catholic faithDavid Amess entered Parliament nearly four decades ago, in 1983, through Basildon in Essex. He held the post until he ran in the 1997 election for the West Southend-on-Sea constituency in the same county, for which he won the seat he held until his death.
Against fox hunting and animal abuse
During his long political life he was an active member of the House. In addition to his initiatives provided, stood out for defending animal welfare, supporting the prohibition of fox hunting, the law for the protection of horses, donkeys and mules against cruel treatment, and as a member of the board of the Conservative Animal Welfare Foundation.
He also supported a proposal to keep the country's homes warm, which became law in December 2000, according to the
Member information on the Parliament website.
One of his latest concerns was precisely the stabbing crimes that plague the UK. Just seven months ago he asked the Prime Minister in Parliament, Boris Johnson, take action against this phenomenon, moved by the murder with a knife of an 18-year-old in his constituency last February, reports the ABC correspondent in London, Ivannia Salazar.
The British Prime Minister, expressing his regret over the assassination of the Conservative deputy, highlighted on Friday his "impressive" record of laws passed "to help the most vulnerable."
At the local level, he advocated for Southend-on-Sea to obtain official city status. The decision will be made in 2022, within the framework of the 70th anniversary of the accession to the throne of Queen Elizabeth II. David Amess will not be able to see if the town to which he devoted the last decades achieves its goal.
See them
comments

www.abc.es
George is Digismak's reported cum editor with 13 years of experience in Journalism