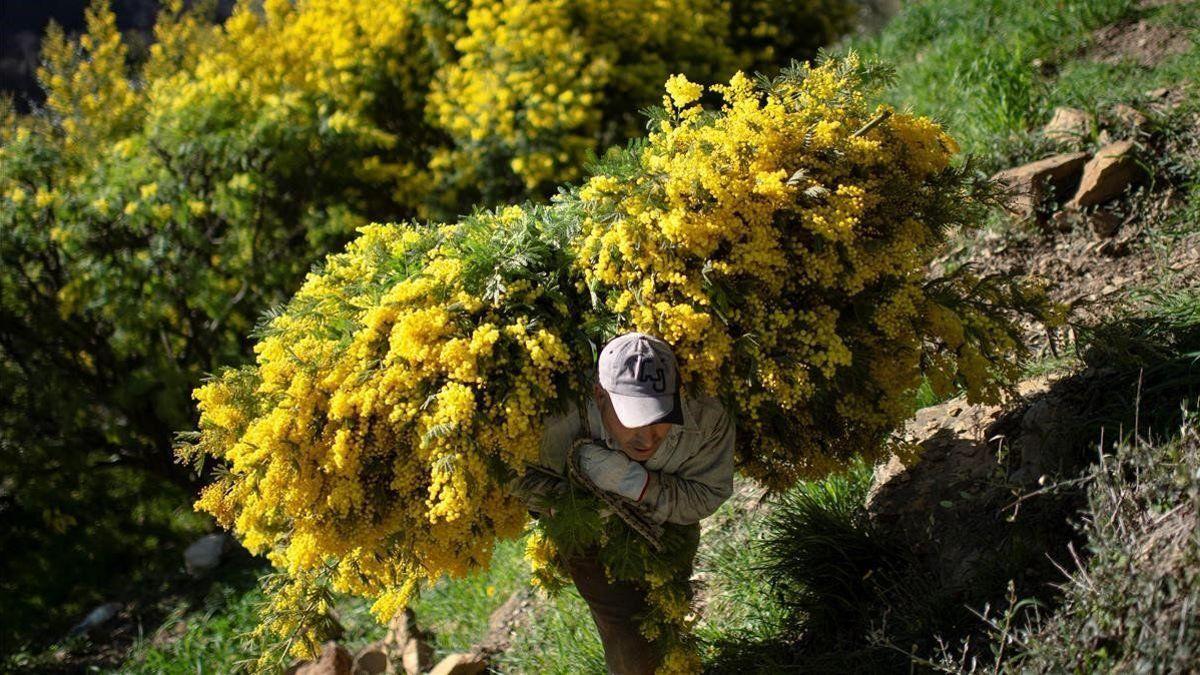 Camara Fantamadi died on June 24 after having worked several hours at temperatures over 40 degrees in the Brindisi countryside, in Apulia, the heel of the Italian boot, in full tomato picking season. Camara, 27, of Mali, was cycling back to his bedroom when he passed out. According to his companions, they called an ambulance but it was already late. His body was left at the disposal of the police, who began to investigate. However, an unexpected denouement occurred almost immediately: on June 26, two days before a crowded street protest of the temps, Michele Emiliano, the governor of Apulia, issued an ordinance that prohibits work in pullese fields until the end of August between 12:30 pm and 4:00 pm.
The scourge of the exploitation of seasonal workers in Italy it is, as in Spain, an old problem. Migrant and native men and women (the proportion today is, respectively, 60% –40%, according to rough estimates), who wake up before the sun and go to squares where they are picked up by vans to work on farmers' farms, as the last link in the current system of large food distribution. It is a social powder keg that has exploded more than once in Italy since the 1990s, with temp revolts, some of which have now been structured into largely organized groups.
As the Cameroonian Jean René Bilongo, ex-laborer and now a union member of CGIL-FLAI, one of the unions behind the protests that took place in Apulia after the death of the young Camara, recounted. "The Apulian decision is a first step. But we would like the time limit to be extended to other regions that are in harvest season. And, going forward, we believe that mechanisms should be created so that measures like this come into force automatically, avoiding repeating the same situations over and over again, "adds Bilongo.
"Mechanisms should be created so that measures like this come into force automatically"
Measures against hot hours
First conquest. This summer, after Apulia, some towns in Campania and Basilicata – other regions where agricultural activities are intense – adopted similar measures in July, and also decided prevent work in the hottest hours. "The important thing is that no more people die," adds Bilongo, noting that other requests are that simplify red tape for the regularization of migrants who are working during the pandemic, and it is also allowed that the undocumented temps receive the covid-19 vaccine.
Of a similar opinion is Yvan Sagnet, another Cameroonian who in 2011 organized one of the first strikes of laborers in the fields of Apulia. In his case, after years of street fighting, he has decided to found the NO CAP collective, which since last year has tried to influence through example. "I went from the protest to the proposal," he says, explaining that his is a network of a twenty agricultural companies and supermarkets who pay social security and taxes, and house the nearly 700 seasonal workers it has employed.
"It is a fight that has just begun against what I call the 'general farm', which are large supermarkets and distribution networks. They are primarily responsible for respecting the rights of day laborers, "criticizes Sagnet." The resistance of the industry to accept that they are not work in extreme weather conditions it reflects a structural problem. They don't want her because that it would mean that the products would arrive 2 or 3 hours later to the distribution chain and that has an impact on the price, "he argues.
"The resistance of the industry to accept that work is not done in extreme climatic conditions is a reflection of a structural problem"
Marco Omizzolo, a researcher at La Sapienza University and the Eurispes center, agrees that today the group of day laborers in Italy "is more visible and better organized, although the situation of labor exploitation is still dramatic. "" Since 2016, Italy has a law that punishes the exploitation of day laborers, but its fruits are still insufficient ", laments the analyst.
Even more critical is the Ivorian Aboubakar Soumahoro, coordinator of the Temporary League, a network born in August last year. According to him, it requires "a great ethical reform of the entire food industry "in Italy and in the European Union, so that ordinances such as the one in Apulia are not just an" image wash. "Therefore," the idea is to also get in touch with those who are in Malta, Greece and Spain. Many day laborers are cross-border, have the same problems and, in addition, they are unable to accredit the hours worked in each country, for the purpose of your pension. And this is another of the big problems, "says Soumahoro. His fight, it seems, has taken a leap.

www.informacion.es
Eddie is an Australian news reporter with over 9 years in the industry and has published on Forbes and tech crunch.