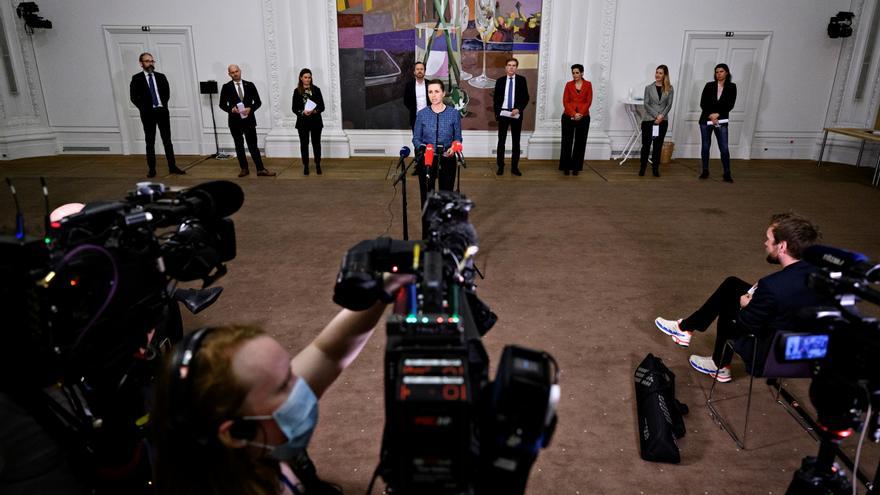 The Social Democratic party of the Danish president, Mette Frederiksen, who introduced it, hopes that reception centers will be created outside Europe where those awaiting admission would patiently await.
Denmark has reportedly surveyed a dozen countries, including Egypt, Ethiopia, Rwanda, to see if they would be willing to host and manage such centers, which would be financed by the Copenhagen Government, but so far without success.
The Copenhagen Parliament's decision is the culmination of a years-long process that seeks to make Denmark the most unfriendly country possible for those fleeing war or poverty.
There is certainly in Europe something like a competition to the bottom in terms of immigration and that Scandinavian country is among those that have stood out the most so far in that particular bid.
The decision of the Social Democratic government has been clearly influenced by the far-right Danish People's Party, which since 2001 has been lending its support to the governments of the day in exchange for the toughening of asylum laws.
In 2015, when Angela Merkel's German government caused a political storm not only in her own country but throughout Europe by allowing the entry of nearly 1.5 million refugees, many of them ended up crossing the Danish border to stay in that country. or continue your way to Sweden.
It was then that Mette Frederiksen took the reins of the Social Democratic Party and decided to take a turn at the helm, which was reflected in a strategic document with a view to the 2019 elections in which there was already talk of the need to create a refugee reception center out of Europe.
The Social Democratic leader won the elections that year and since then the objective of her government has been to ensure that no more asylum seekers set foot on Danish soil.
But the European Commission itself has distanced itself from the new Danish law. According to its spokesperson, Adalbert Jahnz, it raises "basic questions that have to do with applicants' access to the asylum process and the protection" to which they are entitled.
Also UNHCR, the United Nations refugee agency, criticizes Danish law as incompatible with international cooperation in this area.
The decision of the Folketing (Danish Parliament), however, increases the pressure on all European countries and especially their immediate neighbors, Germany and Sweden, whose public opinions are no longer as receptive to the migration problem as they were in a recent past. first moment.
The issue of immigration has become a hot potato for the European left parties who see helpless how the extreme right uses it abusively to subtract votes, especially among the working or less educated classes.
But so far none had reached the extreme of the Danish Social Democracy, which thus shows its most unsupportive face.

www.informacion.es
Eddie is an Australian news reporter with over 9 years in the industry and has published on Forbes and tech crunch.