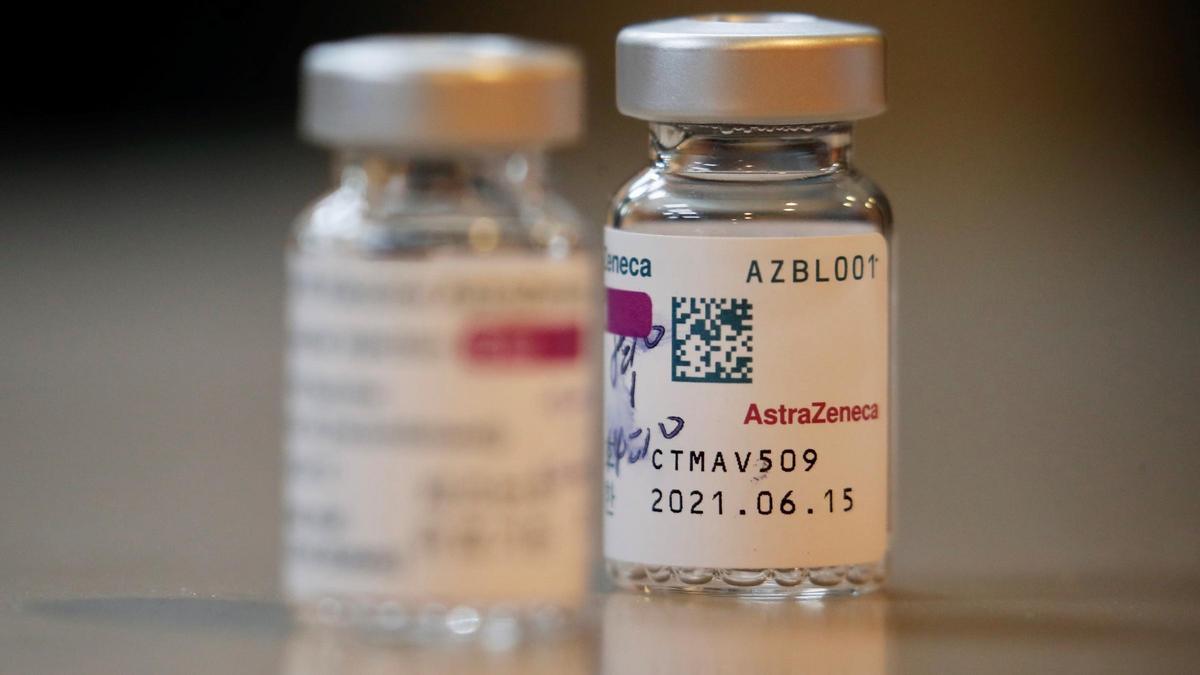 The Danish Directorate General of Health permanently suspended AstraZeneca's vaccine against covid-19, paralyzed for a month, considering that there is a probable connection between it and the abnormal cases of thrombosis, that there are enough vaccines on the market and the epidemic situation in this country is under control.
The health authorities indicated that are "in complete agreement" with the European Medicines Agencyo (EMA) that the AstraZeneca vaccine is "safe and effective", although they recalled that the final decision is for each country and referred to "general social perspectives", explained the head of department of the Danish Medicines Agency, Tanja Erichsen .
"We now know that there is a possible biological explanation that the AstraZeneca vaccine can cause these rare cases of thrombosis, "said Søren Brostrøm, director of the Directorate-General for Health, at a press conference.
Brostrøm spoke of there being a temporary connection between the symptoms (low number of platelets, clots in blood vessels and bleeding) and vaccination and a "consistent" picture of cases both in Denmark and abroad.
In collaboration with Norway, the other European country that has suspended vaccination with AstraZeneca, the Danish authorities have estimated, after studying their health records, that the risk of contracting these symptoms for those who have received this vaccine is 1 in 40,000 and that it cannot be reduced to specific age or gender groups.
Brostrøm stressed that there is "sufficient" evidence for the Danish authorities to react, although he added that Denmark does not refuse to be able to recover the vaccine in the future if necessary, in case the epidemiological situation worsens significantly and health is under pressure.
Delayed vaccination schedule
The decision means that the 149,000 people who have received the first dose of AstraZeneca in Denmark will later be offered another of the vaccines approved in this country.
Denmark's vaccination schedule will also be delayed by several weeks and the authorities now estimate that the entire population will have completed it in early August, rather than in the second half of July.
Denmark was the first to suspend vaccination with AstraZeneca on March 11, a decision that was later followed by most European countries, although they resumed the process when the European Medicines Agency (EMA) assured that there was no evidence of a direct relationship with the detected cases of thrombosis.
However, some countries have reserved its use for people over 60 years of age, as is the case of Germany, Spain and Sweden, while Norway will announce in a few days what decision it will make on the vaccine, also suspended for a month.
Denmark has registered a death with this clinical picture, which includes a low number of platelets, clots in blood vessels and hemorrhages; and a couple of cases of deceased with similar symptoms that had not yet been analyzed at the end of March.
The epidemic situation has been stable for a month in Denmark, which last week had the third lowest incidence of new cases in the last 14 days, with 129.15 per 100,000 inhabitants, behind Iceland and Portugal.
The Danish authorities began in March a reopening of economic and social activity, largely linked to the presentation of a certificate that proves that they are vaccinated, have passed the covid-19 or have tested negative.

www.informacion.es
Eddie is an Australian news reporter with over 9 years in the industry and has published on Forbes and tech crunch.