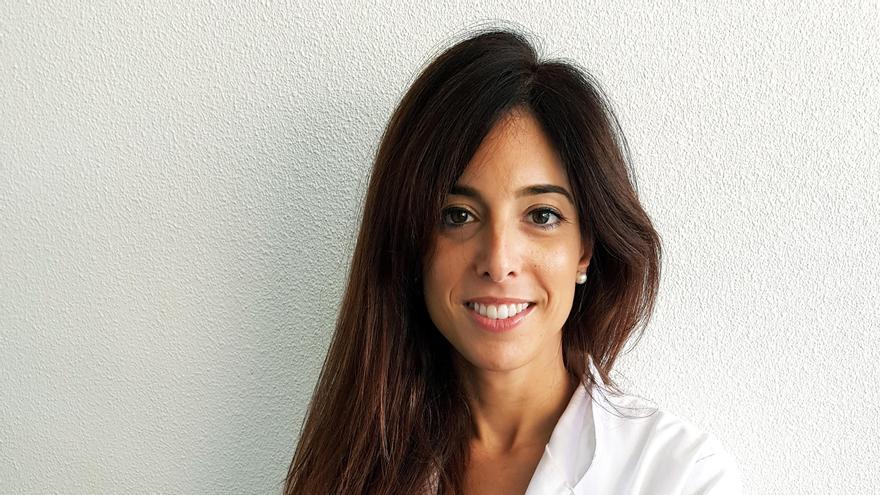 – Is diabetes increasing?
That's right, today diabetes mellitus is one of the most prevalent chronic pathologies, so much so that the United Nations and the World Health Organization have already warned of the global pandemic XXI century.
The prevalence of diagnosed diabetes in the Valencian Community it is 8%, In other words, there are 408,000 people who have this health problem and only in the province of Alicante the figure rises to 142,000; at least 6% of our population has diabetes and is unaware of it, and another 33% is in a situation of prediabetes.
The current trend of diabetes is increasing due to the fact that its appearance is linked to age, aging of the population and over weight. Currently 53% of the population over 18 years of age and 18% of minors are overweight, very worrying data.
– What are the complications associated with diabetes?
Diabetes can cause multiple complications long-term if there is poor control of the disease. Adherence to treatment (both dietary and hygienic measures and pharmacological measures) is the fundamental pillar for avoid these chronic complications that can reduce the quality of life of people with diabetes (injuries to the eyes, kidneys, nerves, or heart).
Fortunately, with the tools we have today, and thanks to the coordination between the medical and nursing levels of care, we observe that complications are really decreasing.
– What is happening with children and adolescents?
Here we should differentiate between 2 types of diabetes; the Diabetes type 1, is an autoimmune disease in which the pancreas loses the ability to produce insulin, the hormone that regulates hyperglycemia. It usually appears in children and / or young people and requires daily administration of insulin to survive.
The type 2 diabetes it is the most common type of diabetes mellitus, being up to 10 times more frequent. Its main characteristic is the presence of some elevated blood glucose levels due to the body's resistance to insulin, which makes cells unable to use it properly.
The main causes of insulin resistance are the lack of physical activity and the accumulation of adipose tissue, being the obesity and sedentary lifestyle the main risk factors for its development.
The incidence of type 2 diabetes increases with age, but this type of diabetes is also increasing in the adolescent population, since more and more we see in our consultations young people and children with obesity and sedentary lifestyle.
Notably only 3 out of 10 people over 15 years of age practice physical activity more than 2 days a week; Fruit consumption decreases with age, so that among young people between 15 and 24 years old, only 4 out of 10 eat some fruit a day and, in addition, the consumption of vegetables is lower. It is urgent to act to promote healthier lifestyles, especially among the youngest, starting from schools and dining rooms. In this case the role of nursing and dietitians It's fundamental.
– How does Covid-19 affect patients with diabetes?
People with diabetes they are not more susceptible to SARS-CoV-2 infection. However, once contagion has occurred, patients with diabetes present a greater number of complications, being a risk factor for hospital admission, admission to ICU and mortality, especially if it is associated with obesity and poor glycemic control of the disease.
Like the rest of the population, they should follow general preventive recommendations such as hand hygiene, mask use, and social distancing. However, we must emphasize maintaining healthy lifestyle habits and physical exercise.
– Could diabetes be eradicated in the future?
The lines of research are focused on studies in stem cells and cell regeneration. Currently there are already very powerful drugs that in addition to improving the glycemic control diabetes, they get a very significant weight loss and reduce the risk of cardiovascular events.
But we must talk about the prevention, to avoid the onset of diabetes.
We know that diabetes is a preventable disease, and for this we have to avoid overweight and obesity. We must understand the word diet not as a "punishment" that I must fulfill only for a period of time, but how something to help us live better, to prevent us from diseases. We are lucky to have the Mediterranean diet, the only diet that has demonstrated ability to reduce the occurrence of heart attack by 30% acute myocardial and cerebrovascular accident.
We must not forget the physical activity, the benefits of sport are numerous: self-esteem, better sense of well-being, reduction of cardiovascular problems, regulates blood glucose levels and improves glycemic control. Almost 50% of the population with diabetes is sedentary, and 15% do not walk even 10 minutes a day, data that is very alarming.
It is also recommended to avoid tobacco, maintain adequate control of our blood pressure and lipids, along with a good night's sleep.
And remember… preventing diabetes is in your hands!
V76 Medical Center
Denia Avenue 76, Alicante
Contact phone 965 23 31 30
WhatsApp Message Quotes 696 35 42 90

www.informacion.es

Digsmak is a news publisher with over 12 years of reporting experiance; and have published in many industry leading publications and news sites.