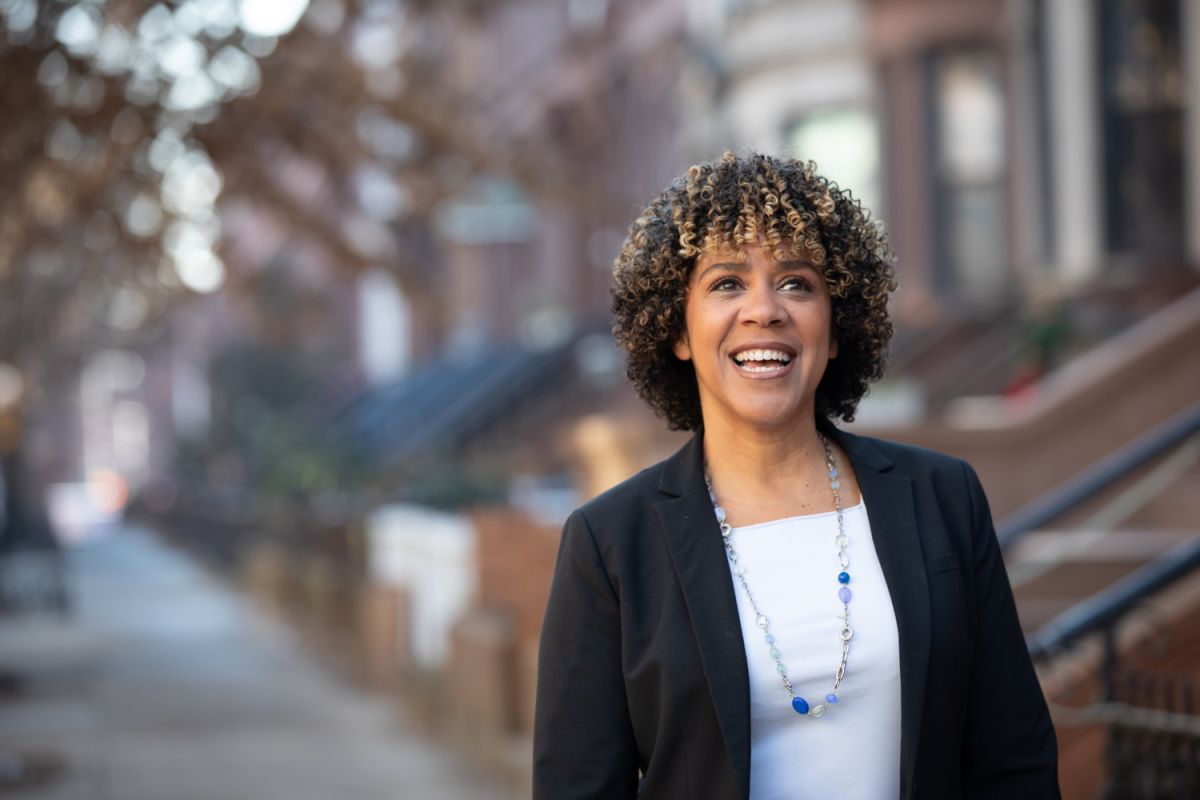 2021 is just around the corner, and in the political arena, the city of New York prepares for a close contest that will define who will be the successor or successor of De Blasio in the Mayor's Office.
And within the broad group of candidates vying for the position, the activist of Afro-Latino origin, Dianne Morales, A renowned community activist, single mother and advocate for education, she hopes to make history and take the reins of the Big Apple since January 2022.
With a campaign away from the machinery of Democratic Party, without accepting funds from corporations, and keeping in mind to implement reforms in the management of the City in matters of education, housing, police and health, promoting social justice, the director of the organization Phipps Neighborhoods who fights against poverty, is with his eyes set on the next elections in 2021.
Your strategy: appeal directly to the heart of the voters to support a woman in the community, who he warns is ready to do the job well from the most important political position in the Big Apple.
Why did a community activist like you decide to run for the Mayor of NYC?
"I never thought I would run for a public position like that. I have dedicated my entire life to the community, helping young people to achieve more education, to go to university, to obtain careers that ensure the future of their families. But I realized that such work helps the symptoms of the problem, but does not address the structural problems of the system, which works to keep us down. It is time for our community to be represented with new leadership, and that is why I decided to launch myself, so that we become part of the city's agenda and that destinations are led by one of us.
What are the main problems you see in the city and would you work on?
"I would say that the pandemic raised the great problems of the system, serious problems that already existed before, but that have worsened, through the crisis. We have problems in housing, health care, wages, and worker safety, and it is not something that affects only Latinos, or immigrant women or single mothers, but it affects us all. I believe that the next Mayor's Office should focus on workers being able to be calm in their jobs, having affordable places to live, without worrying about not having to pay their rents, that they have health, access to care for their children, that they have to eat, because we see that the heroes of this pandemic are the most insecure ".
Why should New Yorkers give you their vote of confidence?
"Because I am the reflection of the communities. I am of Puerto Rican origin, I am in my family the first generation from New York that I studied, I am a single mother of two young people in college. I saw first-hand the problems of my children when they needed special education and they were not given services, I saw the mental health problems of my daughter without having services, I suffered the assault of my son in front of me by the police. I am a woman who understands all these problems and I have dedicated my entire career to fighting to end them, because I know what it is like to live them ".
But do you think that community experience is enough to deal with the management of a City?
"It is that in addition to having that experience in my life, I know how to do things well. I have experience as the executive director of an organization, I know what it is to design programs, develop them and get everyone to work together towards the same goal. I have experience in financial budget management doing things without having all the money that is needed to do what needs to be done, looking for other resources. I have not seen a single candidate who has the same experience. I also have some experience in Government. I worked with the Department of Education for two years, with Bloomberg ".
Without the support of the political machine, why do you think you could win the elections?
"Because I believe that it is the moment to transform the government. We have to realize that governments like the current one have not served the communities. We have the opportunity to transform it, not by connecting with the past, because this does not bring change, but rather investing in something totally new, which has nothing to do with people who have a connection with the old system. What happened in recent months has revealed terrible inequality and a lack of justice. We are in a unique moment. Now it is possible to do things that were not possible before, because the community already understood that it has power, and if we organize ourselves in a different way, we can win the positions that are going to be at stake in 2021. We have a critical mass that can change everything. The machinery is beginning to fall. It is seen that there is a change that is calling us in another direction ".
How do you evaluate the management of Mayor De Blasio?
"De Blasio had good ideas and with that he won over the people, but he had no experience of being an executive, he had no experience of carrying out his ideas and it seems to me now that he was not very interested in that part. I think he is interested in talking about ideas and not translating those ideas into reality, and I fear that we can go in the same direction with other candidates. De Blasio He has not been a leader in housing, education and lately what has happened with the Police Department, it has been seen that he has no interest in being the executive of the City. There is an absence, the leadership that is needed is not felt ".

eldiariony.com
Digsmak is a news publisher with over 12 years of reporting experiance; and have published in many industry leading publications and news sites.