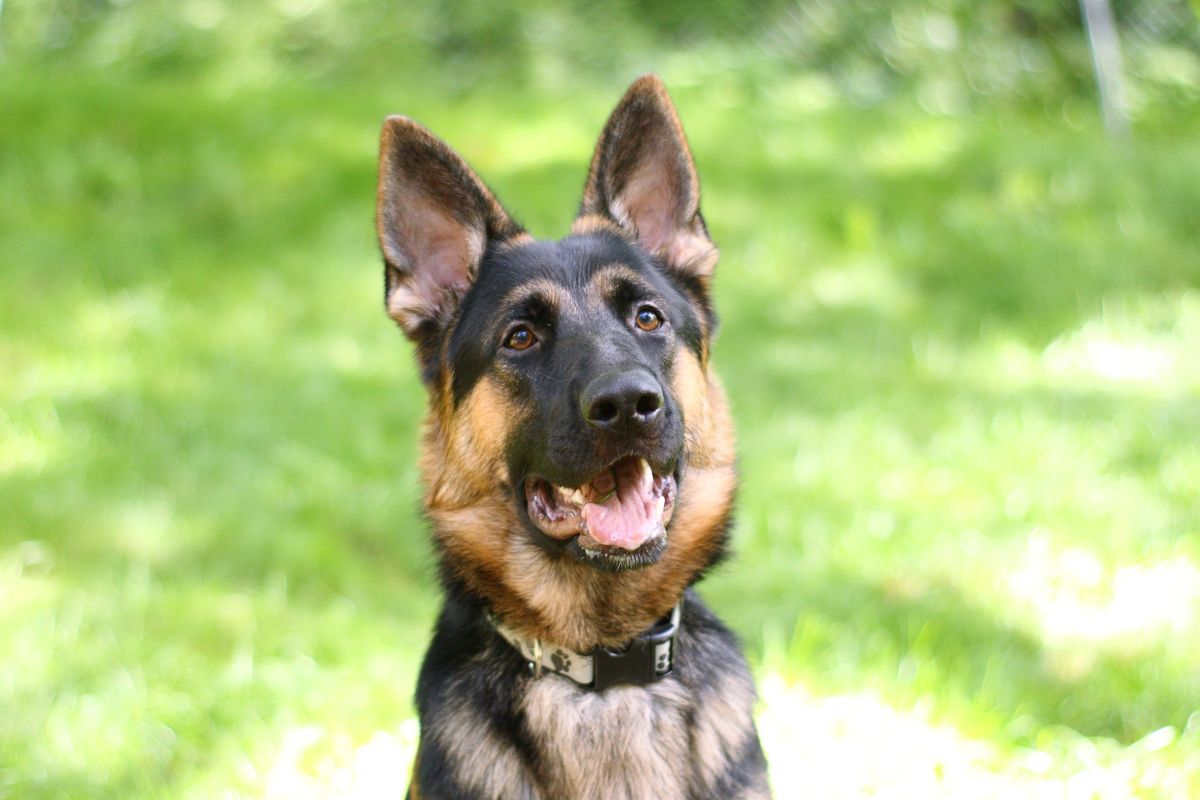 Only those who have a dog at home know of the endearing bond that can be created between pets and their owners, so that Suffering your loss can be an extremely painful blow. and even impossible to beat.
On this topic in recent days A sweet story starring a dog named Dico has gone viral. who Thanks to the providential action of a woman who cares for stray animals, she was able to reunite with her owners 7 years after being lost from her home.
A woman from Granada, Spain, named Peppa Tenorio, has been dedicated to providing protection to stray animals for 15 years, last Monday She was out to dinner with her boyfriend when suddenly, they found a German Shepherd dog on the side of the road. The animal was very thin and with several injuries, so Pepa got out of the car to attend to it, there she noticed that the quadruped had an implanted identification chip.
Incredibly, this 37-year-old woman always carries a reader for this type of microchip in her car in order to attend to this type of emergency; then he scanned the one that the German Shepherd was wearing and could tell that it was Dico.
Immediately, he contacted a veterinarian, who confirmed that the dog had been registered on a list of missing persons since 2015. Immediately, they called the phone that appeared there as the contact number of its owners and a young man answered. , who could not contain his excitement that someone finally found Dico.
"They have been looking for him for 7 years. It belonged to his father who unfortunately passed away and the man died looking for his dog." told Pepa very excited in an interview for the magazine El Observador.
The day Tenorio returned to Dico with his true owners, he decided to record their reunion, sharing the video on social networks, which went viral because it is a very emotional moment.
"Dico, handsome, home," Pepa yells sobbing at the distracted pet in the back seat of the vehicle while they are on their way to meet their real owners.
The video also shows the exact moment in which the dog gets out of the car to shyly approach his family members who have not stopped looking for him for a single day since he disappeared.
The post originally uploaded to Instagram went viral and soon surpassed one million views.
It may interest you:
* Four years later he meets his dog again, the video that will move you
* Video: The tender reunion of two dogs that were about to become food for Koreans
* He was told he had very little chance of surviving the coronavirus, but he recovered and the emotional reunion with his pet goes viral

eldiariony.com
Eddie is an Australian news reporter with over 9 years in the industry and has published on Forbes and tech crunch.