Monday
Is a Great Easing underway? On the surface, it seems not. In New York, everyone is still masked. Teachers send children home with Covid test kits at the slightest symptom and advise them to stay away until they have two negative results in the bag. In Chicago, schools closed for a week and then reopened, while Eric Adams, the mayor of New York, scared everyone last Friday by making ominous noises about possible school closures in the city.
At the same time, the numbers are plummeting. This week, daily reported cases in New York were 49% lower than two weeks ago. Over the weekend we went to a party for a boy who was turning seven. It was modest in scope: apart from the birthday girl, only three other children and their parents, all vaccinated, including the boys. It wasn't in a frozen park. We were not wrapped in masks. It was in an apartment, with pizza, cake, wine, and a chat of the kind most of us have had with only the closest family and friends for two years. I used to dread kids parties, but all week I was looking forward to it being a golden ticket event.
It did not disappoint. The party started at 2 pm and at 7 pm we were still there, sitting on the sofas, talking to each other while the children played without our intervention. It was a strange thing to get so much pleasure from something that used to be a chore, while remembering the excitement of new people.
By the end of the night, the adults were so excited by the novelty of interacting in comfort that we decided to do it all over again in a few weekends. We lost our minds and wondered if, during the upcoming week-long winter break, we could save hundreds on camp fees and rotate to take the kids for a day. We didn't get to come up with plans to sell our apartments and embark on a commune, but for a hot second, standing outside the apartment building afterwards, it seemed as if Covid had given birth to a brave new world, beckoning us on the horizon.
Tuesday
How come Donald Trump is not in jail? This is the kind of thought that I've enjoyed not having for a year and that resurfaced Tuesday night after watching Four Hours at the Capitol, HBO's very good documentary on the January 6 insurrection. This week, the net closed a bit more on Trump, as the congressional investigation into last year's attack on Capitol Hill solicited the testimony of Ivanka Trump. Meanwhile, the Supreme Court rejected Trump's request to block disclosure to the White House records committee.
In this context, the documentary was amazing. Like many people, when Trump supporters stormed the Capitol and attacked police last year, I avoided absorbing too much imagery for self-preservation reasons. I couldn't take any more of him or his people, or what they were doing to American democracy. Seeing him clearly now, for the first time, was a shock.
One forgets how blatantly Trump fomented the problem, urging his supporters to march on Capitol Hill and then refusing to call them off when they crossed the line. Hearing the then president address the people who had just stormed into Congress in the kindest and most encouraging terms: "you had an election that was stolen, but you have to go home now," followed by "we love you, you are very special." , go home" – it was amazing.
More shocking was the passivity of the police. One pitied them, vastly outnumbered and with Trump not calling the national guard. However, watching the documentary, it was impossible to imagine that the non-white, right-wing rioters would be greeted without drawing their guns. The privilege of white male rioters yelling "you work for us" at the police, and the tone in which some of the police responded, "Is there any chance I can get them to leave the Senate wing?" says an officer – they are extraordinary.
At the time, there was much discussion about whether Trump supporters were a well-organized force or a group of easy-to-fool pranksters. A New York Times photographer who followed them to the Capitol that day said it best: "There are some people here who are fucking around and playing dress-up, and there are some people here who aren't fucking around." When the mob itself is the weapon, both types are needed for an insurrection.
Wednesday
Clinging to the fumes from my January self-improvement campaign, I cook up a huge pan of Brussels sprouts, much to the dismay of other residents in my hallway. Something has happened to the buds since I was a child. It's not just about improved cooking methods, though that's about it. My mother, who hated the English for, among other things, overcooking their vegetables, never overcooked a sprout in her life, but she boiled them and God, they tasted bad. Metallic, with a bitter aftertaste. Obviously, I roast mine.
It's not about changing palates or lapses in memory, though. If you look, seed companies in the Netherlands in the 1990s investigated what gave the sprouts their bitter taste and invested in new seed varieties with lower amounts of glucosinolates. Now these babies are the types most often sold in supermarkets, and if cooked right, they're absurdly delicious: crunchy, nutty, and sweet. "Here," I say to a passing child, "try one, it tastes like candy." (She ignores me.)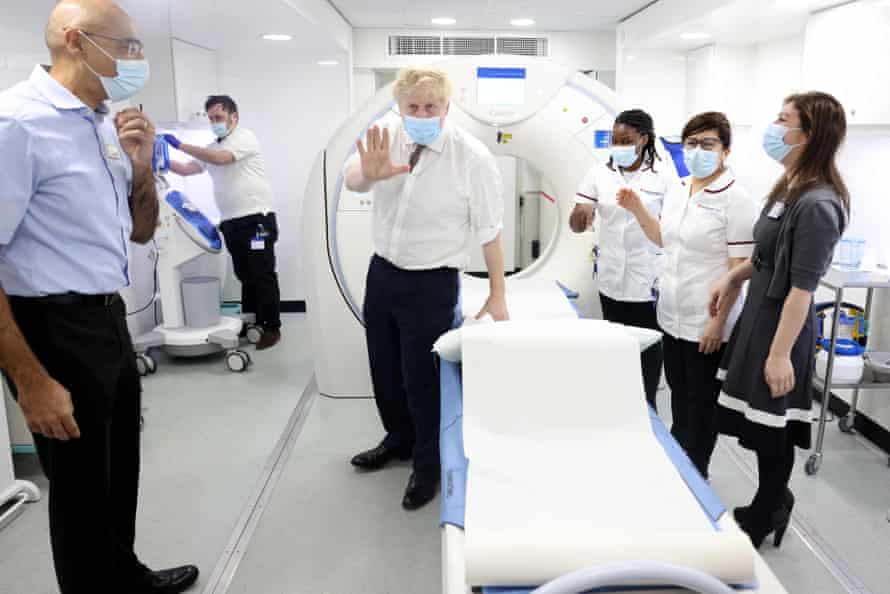 Thursday
The failure of American Vogue's Twitter feed to respond in a timely manner to the death of André Leon Talley, style icon and former Vogue editor, struck many on the platform as a deliberate snub. Leon Talley, who fell out with Anna Wintour towards the end of her tenure at the magazine and spent the last years of his life speaking bitterly and justifiably about racism at Vogue, died Tuesday at the age of 73, a fact that It took her former employers until the next day to acknowledge.
Talley was, in many ways, the antithesis of the Condé Nast fashion model: loud, fickle, expansive and, despite his history of food difficulties, capable of enjoying a big lunch. He took his place in an otherwise engaged crowd with an instinctive shrinking inward and away from joy.
Friday
My children are out of school with suspected Covid, again. As we await the result of the second test, 24 hours after the first (negative), I struggle with memories of the homeschooling months of 2020. I'm not good at hiding my impatience or dismay. "Do what you want, but I'm not entertaining or educating you," I tell him, and I retire to my room to do a Wordle. They fix themselves on their iPads for a full day of Roblox and Henry Danger. After the last year and a half, it's a wonder any of them can read.

www.theguardian.com
George is Digismak's reported cum editor with 13 years of experience in Journalism