Monday
As we age, some things fade while others take on more importance. It's a line that sounds drawn from a Call the Midwife voiceover, but as the new year begins, it also strikes me as true. For the first time this year, I am aware of a shift in emphasis, from Christmas Day itself, a pain of logistics and expectations management, to the immediate aftermath. Specifically, an occasion that until now had never felt like such a thing: the felling of the tree.
I bought our tree three years ago at Bed Bath & Beyond. It was $ 39.99 and it came loaded with the kind of lights that, magically flashing and extremely bright, made me let loose "faulty wiring" and "house fire" every time it passed. On Sunday night, while my children were entertaining themselves with their new gifts, I began to slowly remove the decorations. I untangle the tinsel. I removed the star from the list. As I did so, I was caught in one of those puzzling moments when time can be felt as an almost material property. For a second, I saw the scene through a telescope upside down. How much longer would the magic of Christmas last? How soon would this stage of childhood evaporate? How final the dismantling of a large object in my living room felt, the physical manifestation of another year that passed.
Part of this nostalgia was due to the decorations. We rely a lot on the home-made: the cowardly angel from the nursery, already an echo of a distant past, along with the penguin on the toilet and glitter art. Six days after Christmas, my children turned seven, as a friend in Paris pointed out, the beginning of the age of reason. Six seemed to be running with the last fumes of childhood. Seven is a completely different proposition.
With the care of whoever is handling the crown jewels, I placed the decorations in Tupperware and covered them with a tissue. "Why do you look like this?" a boy said angrily. God forbid anyone have a moment of internal privacy in this house.
"It's my thinking face," I snapped. Let's go.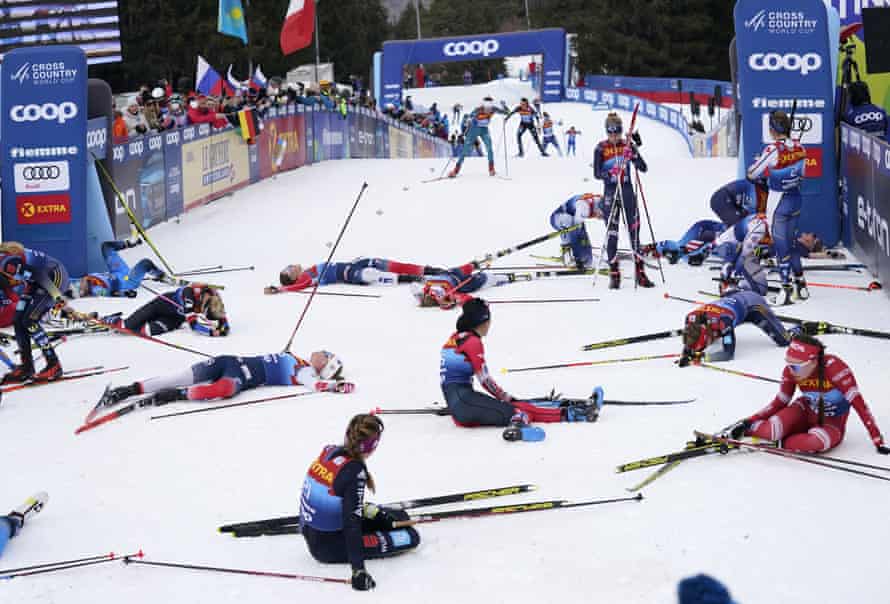 Tuesday
Getting into a cab in the pouring rain, in the middle of Broadway with a bus behind us, is a stressful affair without my kids operating at a quarter speed. "Hurry up, you guys are so slow," I tell them, as they make their way into the car and I'm still stopped in traffic.
"That is very cruel!" says my daughter, when we are finally inside. "You bent me down."
Are you aware of this? The bucket philosophy of child emotional well-being? It's one thing. In America's schools, or at least in our corner of New York, emotions are in vain. Or wait. The child is the bucket and you, the adult, are responsible for filling or dumping it. That could be wrong.
"Explain to me about the bucket again?" I say. She gives me a disdainful look, like I can study this for the rest of my life and still never understand it. When the kids are doing well in school, they are given "bucket tickets," like the gold stars of yesteryear, but with a prize at the end and an extra level of creepiness because the buckets can also be emptied.
"You called me slow and that's bad and I flipped the bucket over," she says. But I am not using this one. "It would only be cruel if you were unable to go any faster," I say. "Are you saying that you are literally unable to go any faster when I ask you to?"
Yes. That is exactly what you are saying.
Wednesday
What a gift on a gloomy Wednesday is Novak Djokovic, not only excluded from the Australian Open, but also after catching an 18-hour flight from Dubai, and then detained overnight at Melbourne airport. Never mind that his treatment was the result of a hesitant U-turn on the part of the Australian government. It seemed, to everyone, a first-class piece of trolling and the Australian television correspondents could hardly contain their delight. A day earlier, the Serbian world number one and vaccine skeptic tweeted smugly "today I am heading to Australia with an exemption permit", that is, a special waiver to enter Australia and play in the Open, at despite not being vaccinated and causing enough fury among Australians for Scott Morrison to jump. At 11 o'clock, the country's border force canceled Djokovic's visa and, after keeping him at the airport, transferred him to another location. Or as his mother, speaking at a press conference in Belgrade and cleverly demonstrating where her son gets his charm, summed up the events of the week, Australia was "holding him prisoner" in "some small immigration hotel."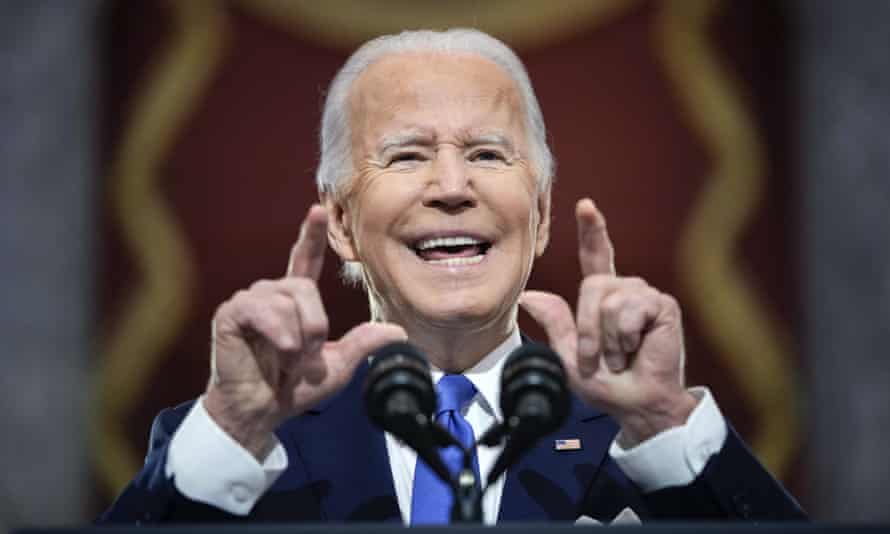 Thursday
New York's new mayor, Eric Adams, has been on the lookout since his inauguration five days ago, culminating in the mid-week moment when slides down a fireman's pole in Queens. (One tries to imagine Bill de Blasio doing this and concludes that it would be worse than the scene from the first Bridget Jones.) Hot on the heels of the post slip, Adams shows a tied finger at a press conference, which when asked about he says it is an injury sustained after shaking hands with a police officer too hard.
Adams, an eccentric figure who was arrested before Christmas for abandoning his car in the middle of the street, to leave his house hours later and drive leisurely on the sidewalk to avoid the traffic chaos that he had caused, suddenly seems a lovely prospect. for the next four years, with a dash of that old Ed Koch show. You certainly know how to spin a line. Watch for Adams to roll over on his back bowing his head at the 9/11 memorial, have laryngitis from over-reciting the Pledge of Allegiance, and wear an RSI wristband after saluting the flag too enthusiastically. .
Friday
The climate in New York is banana. It was 15C last weekend for the new year; midweek it dropped to -5. Today there is snow. I drive to a garage to return a rental car. Renting a car in town can cost more than staying in a hotel, with a bill full of add-ons that make less sense than a cable bill. Out of incompetence, impatience, and inability to decipher the fine print, I manage to gift the rental company with half a tank of gasoline. This happens all the time. It's really tipping my bucket.



www.theguardian.com
George is Digismak's reported cum editor with 13 years of experience in Journalism