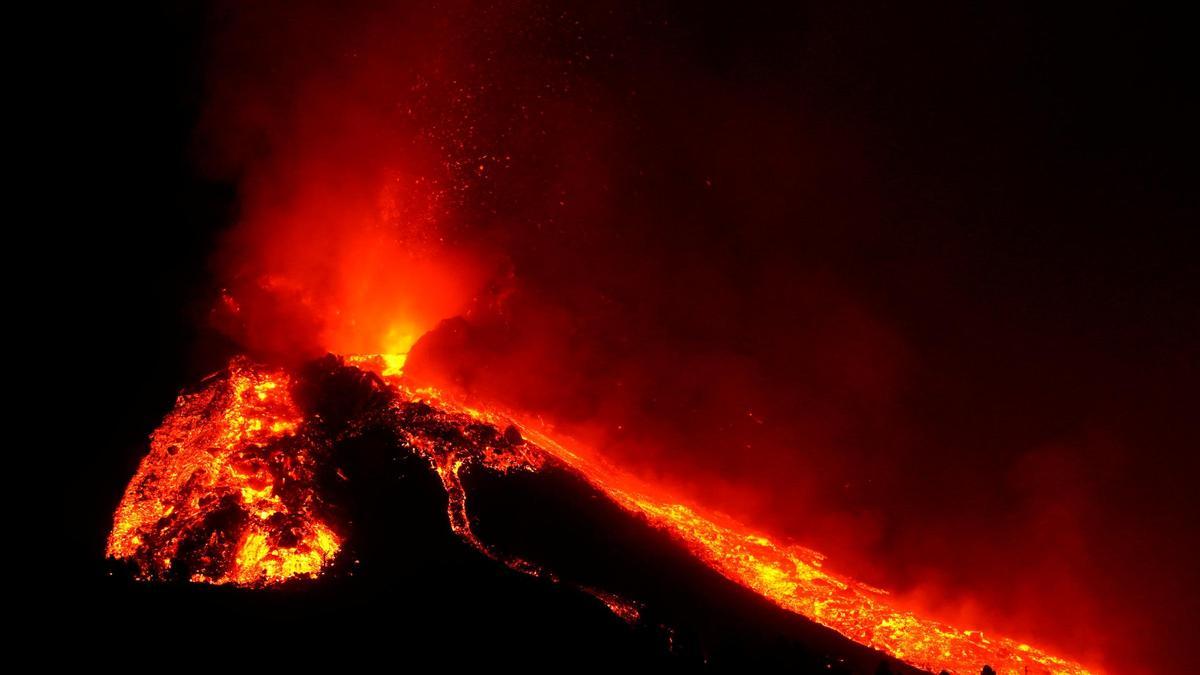 The north face of the cone of the eruption of the new La Palma volcano has collapsed During the early hours of this Saturday, as reported by Itahiza Domínguez, of the Volcanological Institute of the Canary Islands (Involcan).
In social networks, the volcanologist Itahiza Domínguez has indicated that the partial collapse of the north face of the cone of the new volcano has led to the casting in various directions. This volcano has been in eruption since September 19 in the municipality of El Paso, and nine days later the wash reached the sea in Tazacorte.
Meanwhile, the land reclaimed by lava from the sea on the Spanish island of The Palm, the so-called lava delta ('fajana'), runs the risk of collapsing, if it continues its advance to greater depths in the ocean, which would be accompanied by the sudden release of gases, with hydromagmatic explosions and waves.
The eyes are focused on seeing the evolution of the delta, since it has reached the limit of the insular platform and it is foreseeable that it will continue its advance, which could lead to the collapse of its front, according to experts.
Regarding air quality, the weather conditions are unfavorable, although the situation is expected to improve as of Saturday with the north wind turning between 1,500 and 5,000 meters and a rise in thermal inversion, now stagnant at 700 meters.
In the Aridane Valley, where there have been some specific measurements that have exceeded the sulfur dioxide alert levels and that have later remitted, the neighbors can lead a normal life, but with face mask, and it is only recommended to go outside as little as possible and always with a FFP2 mask to those who suffer from lung or bronchial conditions, asthma, heart problems, pregnant women and young children.
Those sulfur dioxide peaks have been specific in El Paso and Los Llanos de Aridane, since they only occurred during this last morning and the rest of the day the values ​​were normal.
Lava already covers an area of ​​471.8 hectares, 40.6 hectares more than Thursday, after a fork took place near the coast, to the southwest of the main stream, an appendix that is about 150 meters from the sea.
It is not ruled out that the main stream ends up covering the surface that separates it from that appendix, since on its way it is filling gaps and looking for heads of small basins.
Among the areas affected by the lava there are 102 hectares of cultivation, mostly (59.39) of banana trees, and the kilometers of road covered by the lava amount to 26.47, while no data on the destroyed buildings, more than 700 according to previous measurements.

www.informacion.es
Eddie is an Australian news reporter with over 9 years in the industry and has published on Forbes and tech crunch.