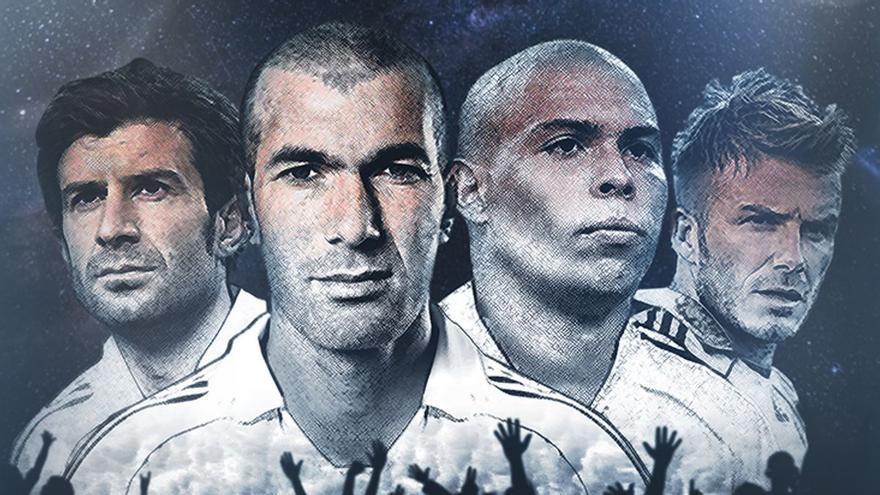 Disney+ will show on July 30 "the untold story" of the Real Madrid. The platform debuts via Star the docuseries 'Galacticos', an ESPN production about the soccer team with the most trophies in history.
Composed by three 30-minute episodes, the documentary shows how during the Galactic Era Real Madrid became a million-making machine, forever changing the soccer industry. The team conquered the planet in the early 2000s but had to pay a heavy price, Disney + recalls in a press release.
'Galacticos' tells the story of the hand of its protagonists through 33 interviews, some made specifically for the project. In addition, the production team gathered more than 500 hours of archive from different regions and countries.
This is 'Galacticos'
Chapter 1: 'The Family'. An engineer designs a masterful project: a team never seen before in the history of sports. The goal was to turn soccer into a multi-million dollar industry, but also a space where glamor and celebrities converge. Florentine convinces Luis Figo, star of the rival team, the FC Barcelona, to sign with Real Madrid. This is the beginning of a new era.
The 'Galactic' project has started. After winning La Liga, Real Madrid signs Zidane. The year of the club's centenary has passed, so it is expected to triumph in all competitions. However, he fails when he loses La Liga and the Copa del Rey. The end of the season would finish healing those wounds by lifting the UEFA Champions League cup.
Chapter 2: 'The Business'. The third 'Galactic' arrives: Ronaldo Nazario Da Lima. Dealing with so many stars becomes a problem for the team: egos and preferential treatment by the president towards the figures generate fractures within the team. Real Madrid win La Liga, but fails to qualify for the Champions League final. The coach and the team captain are fired. Rumors of David Beckham's arrival in the galaxy begin to sound.
Chapter 3: 'The Limit'. The fourth 'Galactic' arrives: David Beckham. Real Madrid shines more than ever. The growth in the market and the conquest of Asia become the priorities. The club becomes the most powerful sports brand in the world. Meanwhile, the results of the team in all competitions are worrying, the 'Galacticos' are not responding as expected.
The club has become a money-making machine, becoming the richest in the world, above Manchester United. But economic growth contrasts with sports performance. Real Madrid have not won a single title in the last two years. After losing the Copa del Rey and being defeated by Arsenal in the Champions League, the club president resigns. It's the end of an era, an era that transformed the world of sports forever.

www.informacion.es
Eddie is an Australian news reporter with over 9 years in the industry and has published on Forbes and tech crunch.