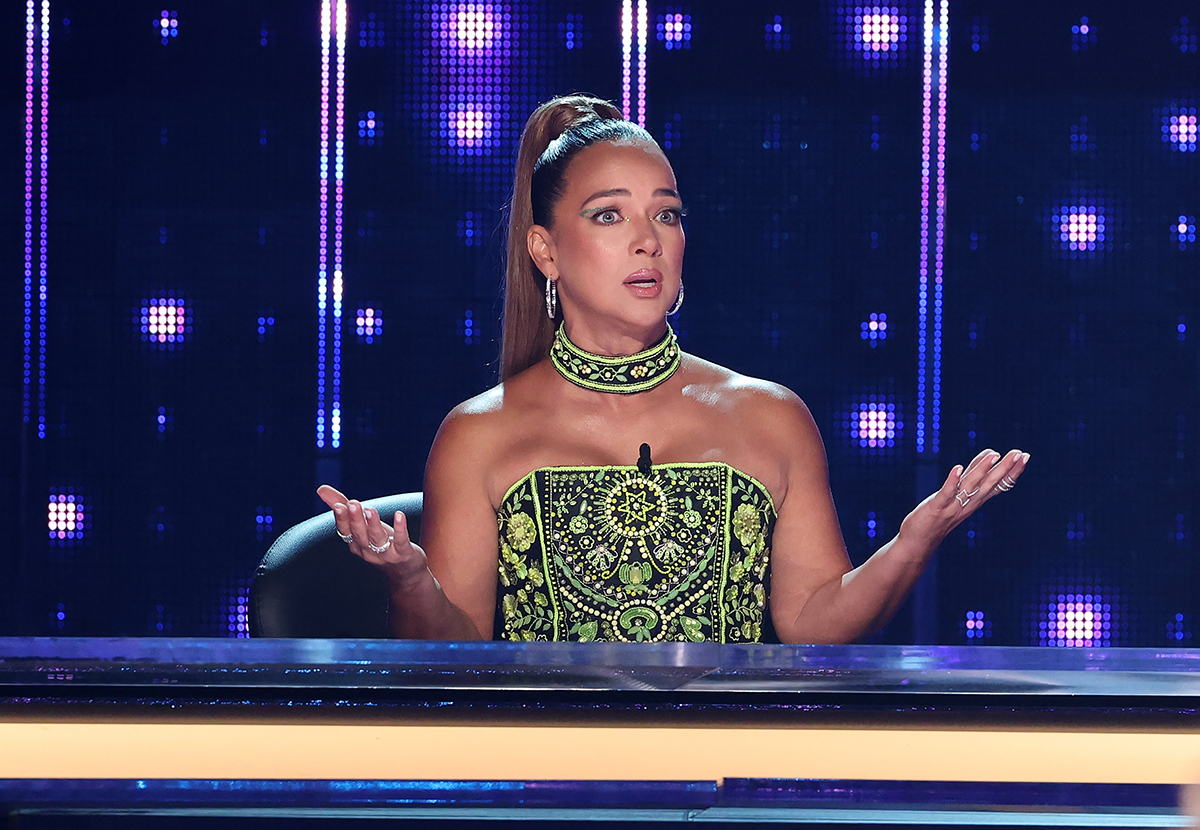 Photo: Alex Tamargo / Telemundo / Telemundo
The finale of "Así se Baila" continues to give a lot to talk about. There is great dissatisfaction, not only in some participants of the competition, but in fans, part of the viewing public. This situation has brought the judges of the program to a meeting: Adamari López, Cristian de la Fuente and Mariana Seoane. However, it seems that the most affected is the Puerto Rican, since her image is the most exposed by Telemundo, since she is one of the main conductors of "Hoy Día", its morning and now he also goes as a judge to the "Miss Universe", in an exclusive story provided by journalist Mandy Firdmman.
This fact, his position in the Miss Universe, is already being widely commented. Of course there is a lot of happiness to have her there as a Latin representative. But also a lot of dissatisfaction, as a result of the aforementioned, for the result of the final of "Así se Baila", for this there are some who are smearing their happiness and say on networks like Instagram: "We don't want her on the jury, they sure cheat, just like in Así se Baila".
Another factor that probably works against Adamari, which is why her haters react so eagerly, is that many consider that Telemundo exposes her too much, and that sometimes they miss their peers on the show. "This woman is already bored. Change the subject ", Comments like this, left on the Telemundo morning Instagram account, abound in several photographs and videos in which Ada appears. It is possible that the exposure that he has experienced as a result of his separation with Toni Costa is also taking its toll on his public image. It is not known for sure.
The winners of Así se Baila are Colombian actor Gregorio Pernia and his daughter Luna. They are the creditors of the $ 200 thousand dollars. The public decided so. And it is that even when some are upset with the jury, in an unjustified way, they are not responsible for the result of the public voting. It was the fans who decided that they should be in first place, over Adrián di Monte and Sandra Itzel, favorites of many for their talent and technique on the court. However, they came in third place, by vote. Those of the jury, Adamari López, Cristian de la Fuente and Mariana Seoane, they clarified that for them Di Monte and Itzel were the winners by technique and performance, but they did not decide or choose the winners. From day one it was said that it was by popular vote.
The professional singer and actress Mariana Seoane was clear in explaining it and told Mandy Fridmman: "Although none of us are professional dancers, we know how to recognize, as professionals, working on a dance floor, and that is why we said that the winners are Adrián and Sandra, speaking at a 100% technical level, but we also understood this from day one that they identify themselves, "said Seoane.
Other attacks against the end of the program "Así se Baila" have wanted to exalt that not everyone was happy with this project, that is, not everyone liked it. Some are based on comments left by fans on social networks, as stated by a Hoy Día follower by writing the following: "How boring as a jury! What are the comments not evaluated? Don't you see that in Así se Baila the audience was already bored?"
His rating undoubtedly shot up when Toni Costa and Adamari López took over the dance floor, after more than ten years of having met and conquered in a similar program, but in the competition of Telemundo, Univision, in "Mira Who dances".
But as much as some want to cloud the happiness of Adamari López as a Miss Universe judge, there are many others who come out in his defense and say: "The envy has already started, what people! It seems that that example was given to them and what education! Congratulations Ada ".
---
Read more:
'Así Se Baila': In the midst of controversy, Gregorio and Luna Pernía win
Adamari López makes it clear, once again, that her life cycle with Toni Costa has come to an end
Adamari López very sexy and in red for Christmas with Telemundo

eldiariony.com
Eddie is an Australian news reporter with over 9 years in the industry and has published on Forbes and tech crunch.