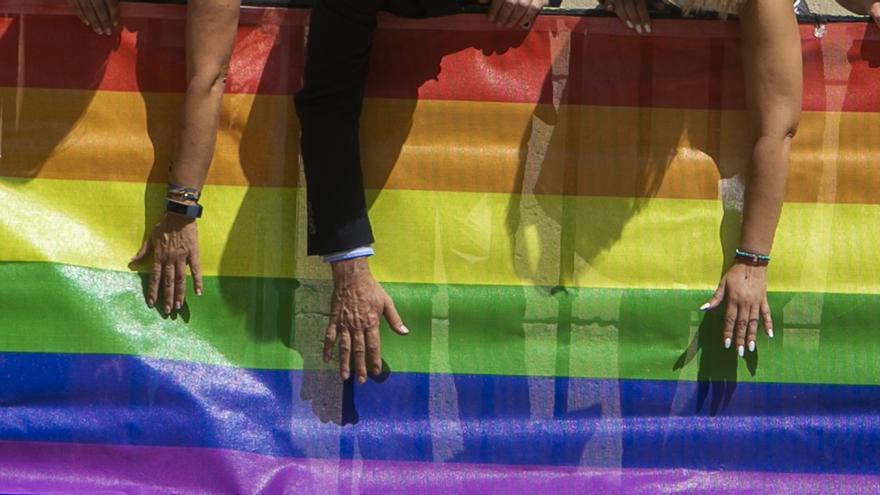 From the State Federation of Lesbians, Gays, Bisexuals and Trans (Felgbt) and Diversitat Alacant warn of the, in their opinion, "partisan and private use that the vice mayor of Alicante wants to make of the convocation of her own Pride, the next day 17, with satellite entities that do not represent the interests or the struggle of the LGTBI collective. "" We oppose that a political group that agrees with the extreme right to eliminate all our conquests is created legitimate to use the collective LGTBI to whiten their consciences ", they point out in a statement, in which they add that" the only purpose of the vice mayor is to appropriate a just fight that she has never supported from where she has to: the City Council. "
For this reason, both entities demand "the entire municipal corporation to reject in a fulminating manner the sabotage of the group." The Pride of Alicante, he assures Uge Sangil, president of Felgbt, it is "vindictive, plural, diverse, activist and, above all, citizen." "Agreeing with Vox on general budgets for the city, when there was an offer by other parties to make a health belt for the extreme right, absolutely delegitimizes any political force to erect the rainbow flag," asserts Sangil, who adds that "no our struggle can be trivialized. "" Every day they are killing us and the extreme right is legitimizing hate speech against LGTBI people in the public sphere. This is already having social consequences in the form of an increase in violence against our group ", they point out from Felgbt. With this Pride they also intend to say "not a step back" before the LGTBIFOBIA and "its accomplices, PP, Citizens and Vox". "We will not let those who ally themselves with those who point to us and stigmatize us to appropriate our spaces and our forms of vindication. Because Pride is not a party or a parade, Pride is visibility and vindication," declares Sangil.
For his part, President of Diversity, Toño Abad, assures that "Mari Carmen Sánchez has wanted to call her own parade of the summer." To which he adds that "first, he did it with the map of 'gay' tourism that he presented at FITUR, then with an LGTBI equality plan that has remained on paper; and now denying the reality of the collective by associating with satellite entities that do not share the struggle and that have never been on the side of the collective ".
For Abad, "this pride, the one organized by the deputy mayor, deserves an explanation." "It cannot be that they spend the crumbs of the budget that they have left as a departure for the LGTBI collective in two concerts. Our struggle and our needs are not focused on a single week; we need a determined bet 365 days a year; and if it is leap, the 366 ", adds Abad.
Since 2019, the year in which he joined the government team, Sánchez's work "has been disastrous," according to Diversitat. "He has agreed to lower the budget line related to the LGTBI fight by more than 70%. He made an unexpected turn in our demands when, suddenly, it occurred to him to make a map of LGTBI tourism, pretending that we were a tourist attraction at FITUR. Later, he hired a company to project an LGTBI plan that has not been developed for more than a year and now he has just agreed, again, with Vox, on new budgets accepting, once again, the direct attack on LGTBI people ", adds Abad . For this reason, they demand that the mayor of the city "withdraw the LGTBI competences from a person who neither fights nor intends to do so. And we demand it because the dignity of our group is at stake.

www.informacion.es
Eddie is an Australian news reporter with over 9 years in the industry and has published on Forbes and tech crunch.