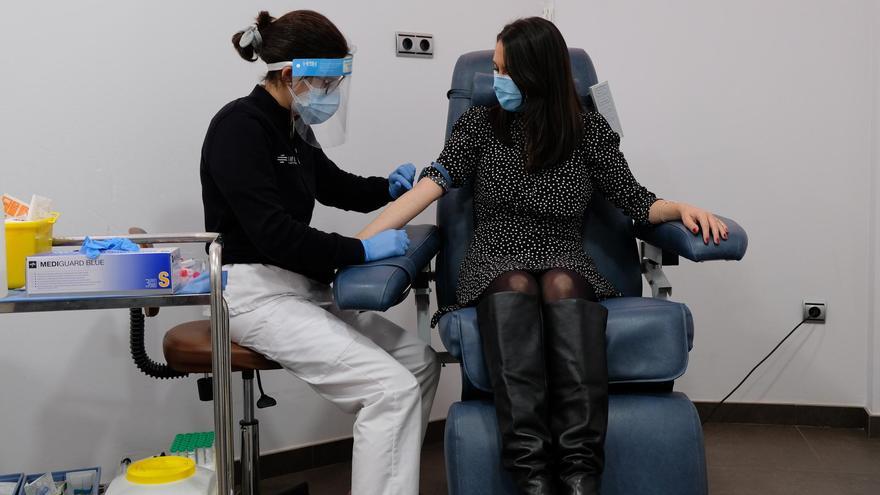 Until the beginning of March 2021, Spain adds almost 3.2 million infected by coronavirus. Most of these people have passed the disease with mild symptoms, keeping quarantine at home and without the need for hospitalization. Despite this, the accumulated scientific evidence teaches us that some patients present complications after overcoming the disease caused by SARS-CoV-2. Experts recommend both asymptomatic patients and those who have suffered more serious conditions to perform a post-covid checkup and avoid surprises.
"Many specific issues about this disease and its consequences are still unknown. For example, how long is the hypercoagulability caused by the virus, "says Dr. Miguel Peris, internist and medical director of the IMED Elche Hospital.
Dr. Peris insists that "most patients make a complete recovery, but those who do not come to refer persistent symptoms that last for weeks or months after infection ".
Phases of SARS-CoV-2
SARS-CoV-2 disease is usually divided into three phases: sharp, which can last four weeks; the subaguda, which would last between 4 and 12 weeks; and the persistent phase, after three months, which affects approximately 10% of patients.
"Regardless of the severity of the covid, there are people who continue with symptoms beyond four weeks. Sometimes they don't even associate what happens to them with SARS-CoV 2. They don't always have to be serious health problems, but in the case of permanent covid if they are very disabling, "says Dr. Rafael Gimenez, medical director of IMED Valencia, who adds that" these patients must be helped to manage your health problems. They can suffer headaches, fatigue, dizziness, intestinal discomfort, diabetes or cholesterol, skin rashes or mental illness… ".
"There are people with previous illnesses that are not diagnosed", Says for his part the medical director of IMED Lift, doctor Bruno Meola.
There are highly prevalent pathologies that are underdiagnosed in the general population and that can have repercussions when linked to a positive case of coronavirus. "It is the case of chronic diseases like COPD (chronic obstructive pulmonary disease) or diabetes. These pathologies make a person with covid a patient of risk. That is why it is advisable to go to the doctor after overcoming the disease ", concludes Dr. Meola.
Know the level of antibodies
Carrying out a check also allows us measure our level of antibodies. After passing the disease, it is common for the patient to want to know if they have developed immune protection. "The Checks performed at IMED incorporate the test ELISA, the gold standard test to quantify the antibodies present in our body ", says Dr. Peris.
The doctor himself explains that "there is a correlation between the presence of antibodies and the level of protection against the disease; however, we must recognize that there are still no conclusive studies on antibody levels Neutralizing SARS-CoV-2 IgG, nor about the time that remain in our body or how they can respond to the appearance of new strains ".
It should be noted that from the group IMED Hospitals Different studies and investigations are being carried out in relation to the immune response of patients against covid-19.
Common complications
Covid patients develop thromboembolic diseases, as one of the common complications that has been most discussed. To avoid unpleasant surprises it is advisable to make a review of the patient's previous medical history and a complete blood test.
"This way the risk of a thrombotic event is ruled out," explains Dr. Meola. "There are also cases of thrombosis in the legs and lungs, and to a lesser extent, pericarditis and myocarditis".
Faced with this situation, the prescription of anticoagulants to patients diagnosed with positive for SARS-CoV-2. A check-up can offer us useful information on whether it will be necessary to continue with this treatment.
The respiratory complications They are the other large group of sequelae that covid-19 can leave. "The dyspnea or sensation of shortness of breath that some patients continue to have after they have been discharged is one of the complications that are most often referred to and that require a study that determines its origin"Explains Dr. Bruno Meola.
Finally, there are other not so common sequelae that the coronavirus can leave related to neurological, cardiological diseases or even dermatological.
What does a checkup include?
"In IMED we offer two types of checks, a more basic one with a chest plate, analytical, Elisa test and consultation with the specialist and one advanced which also incorporates spirometry, echocardiography, electrocardiography and consultation with a cardiologist and pulmonologist ", explains Dr. Giménez.
However, Dr. Rafael Giménez points out and concludes that "you have to see case by case and make the appropriate recommendations according to the clinical history of each patient."
Location
C / Max Planck, 3 – Elche Parque Empresarial, 03203 Elche, Alicante
Tel. 965 50 30 30
C / Ramón y Cajal, 7, 03503 Benidorm, Alicante
Tel. 966 81 11 11
Avda. De Rosa Mazón Valero s / n – Ozone Shopping Center, 03184 Torrevieja (Alicante)
Tel. 966 81 74 06
Ctra. Nacional 332. Kilometer 181.5. Partida, el Pla, 03725 Teulada (Alicante)
OTHER: 96 681 74 04

www.informacion.es
Eddie is an Australian news reporter with over 9 years in the industry and has published on Forbes and tech crunch.