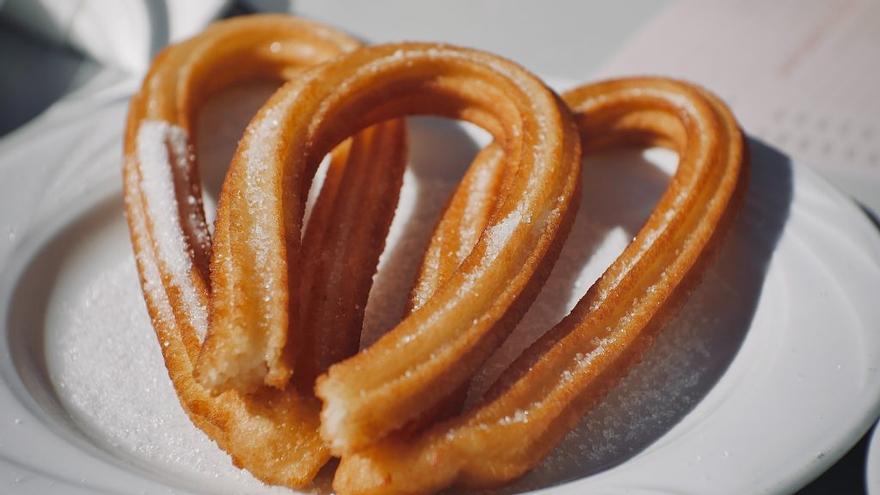 Without a doubt, churros, due to their popularity, are an essential part of our gastronomic culture. Its simple recipe has survived generations and generations without its origin being very clear (some say Moorish). And making them at home, with the best churreras on the market, is available to anyone.
What are churros made of?
Flour, water and salt are the ingredients with which the churros dough is made. Once they are fried in oil (or cooked depending on the machine that is chosen) there is another ingredient that becomes important, such as the sugar in which they are usually coated.
The most classic churrería are in the shape of a loop, although they are also made straight with specific machines for this.
What are churreras and how do they work?
As we have already anticipated, other totally different devices have been added to the usual churrera.
In any case, by order of tradition, we will define the first as a cylindrical utensil with two grips for the hands and a plunger (wooden cylinder) to introduce it and press the dough, taking advantage of the pressure of the end of the wooden cylinder against the body (process extrusion).
That would be the churrera-type from before. Now for example there are already alternatives without side grips and different extrusion systems that dispense with the wooden cylinder and even with rectangular shapes that are more reminiscent of sandwich makers.
Ilsa: Easy push
A model that no longer resembles the traditional churreras, but that is effective in its task mainly thanks to the large lever that is used to carry out the extrusion process.
In general, you must pay close attention to the preparation of the dough so that it is not too lumpy and hard. If it is something more liquid better and the flavor does not lose.
Homemade churros machines do not have the capacity or power that industrial ones can have and, therefore, often the deterioration or breakage of the material or components is due to having forced their performance.
Another of the qualities to take into account in this leading model is that it has up to eight different nozzles (three made of plastic), which gives it great versatility in its shapes (it can also make pasta).
Its cylinder is metallic, but not all its parts, although the use of the product is not affected provided that the density of the dough is taken into account.
One of the objections is that, lacking handles, clamping has to be done directly on the cylinder. In any case, with practice, of course, you gain skill in handling.
Flores Cortés: Classic in its purest form
Old churreras never die and to prove it nothing better than an artisan model that is still useful and gives a vintage touch to the kitchen. Of course, the price is well above the average.
With a spacious cylinder for almost a kilo of mass, a resistant material and, very important in these models, strong welds on the handles so that they do not come off under pressure.
Its design follows the classic guidelines millimeter with the wooden plunger to push the dough which, in this case, will admit a little more density.
The metal of manufacture is galvanized (it is put in molten zinc at 450º) in order to avoid oxidation and corrosion.
Be conceived as aA single piece means that it only has one mouthpiece. This can be an inconvenience, but whoever decides on this piece does so halfway between utility and a design that is what it is, old, and that is one of its main attractions.
Beper BT.600Y: A different concept
From one chronological extreme to another. From a churrera that our grandparents used to a machine to cook churros that they would never have known was such.
An electrical device with a design that resembles a sandwich maker and with accessories that were unthinkable in other times such as non-stick lacquer and a heat-insulating handle. You have to make it clear that he cooks churros, but he doesn't.
A radically different concept with the advantage of eliminate fat from frying in oil thanks to a uniform cooking.
It has capacity for batches of four units and the closure allows to change the position and put the machine in a horizontal or vertical position.
Another advantage is that it avoids the extrusion process with the dough and possible risks of deterioration or breakage of the product. In any case, an alternative option at a reasonable price.
StarBlue: The trump card of versatility
Versatile and very economical. Eight different nozzles to vary shapes and a resistant plastic material as long as the density of the dough accompanies.
Very easy to assemble and disassemble, easy to use and also washes without problems in parts. Therefore, an interesting option of the most domestic.
The pressing of the dough is good and it should be so to avoid bubbles from forming and the oil skipping when frying them.
As a point objection, the rounded shape of the dough pushing mechanism can sometimes cause your hand to slip. Just keep it in mind and grasp it firmly.
Metaltex: Basic and very economical
Basic, small and very cheap. To make some churros from time to time with a suitable dough more than practical.
It is not intended for large families nor does it offer much versatility with its two nozzles, but it fulfills to satisfy a craving.
Very easy to use, made of plastic and very easy to wash. It will be necessary to tighten something more to carry out the extrusion process, but for its price it is very interesting with the aforementioned exceptions.
Princess: Deep fryer for churros
To achieve the best result, this churrera has a practical turning function. In this way, all the sides of the churros cook perfectly, which guarantees a crispy result.
It also has a light indicator that alerts you when the churros are ready.
You can prepare four churros at the same time, so in a few minutes you can reach a full portion. You just have to pour the pastry cream into each mold. It works like a sandwich maker.
Thanks to your resistant non-stick coating, you can remove the remnants of dough in a short time so that it is completely clean. In addition, the churrera is very compact and is easily stored.
Lifestyle: domestic and cheap
Lifestyle is another example of pastry gun O pastry bag specialized to create the best churros as a family.
Unlike the Metaltex one, this machine has 8 different nozzles, which opens the range quite a bit for the different shapes.
It can be used to make batons, in addition to the traditional churros. In addition, it is dishwasher safe.
CGOLDENWALL: the most professional
As can be deduced from its size and price, this is the most professional machine of the entire selection. More designed for a business than for individuals, but also suitable for true lovers of churrería.
This machine is equipped with a 6-liter electric fryer, which has a faster frying speed and higher efficiency.
In addition, it comes with five sets of finishing models that can produce churros of different sizes.
Its cylinder has double protection, which can ensure the safety of whoever uses it and improves the shortcomings of old-style churros machines.
Paladín: the best hot chocolate to accompany
As a final touch to this selection, it was necessary to include a good chocolate to accompany the churros that are going to be cooked.
That is why the choice is the famous and mythical Paladín hot chocolate.
It's easy and fast to prepare. You just have to add it to a cup of milk, stir it, put it in the microwave for a minute and that's it!
In this envelope there is chocolate for 10 servings in its 340 gram self-closing zip container.
Why have a churrera
There are frozen churros, but it is not the same for flavor or even for the family entertainment that can be made at home with the churreras.
They are even done very occasionally, and thanks to their price more than affordable and a size that does not clutter, it is worth having one, even if it is basic. If they are done more frequently, the options are multiple.
What types of churreras are there
We distinguish three major classes of churreras:
Traditional: In its form since in materials they have also evolved with great expansion of plastic and derivatives. They are the cheapest with exceptions in those that, precisely, imitate the older ones in shape and material and are manufactured by hand. Very easy to use. They are cleaned well always keeping in mind that the characteristics of the dough do not make it easy.

Gun: Its material varies depending on the quality and price (metallic or plastic). Very handy and also easy to clean, although its main advantage is its versatility (for example, changing nozzles can even make cookies).

Electric: Its shape is totally different, they make straight churros and do not require oil, which gives them the advantage of being healthier.
Advantages of churreras
The main one is that, since the ingredients you need are the most common, having a churros machine at home allows you to make them at any time without being conditioned to the hours of specialized establishments.
Another, already mentioned, is its low price in the simplest models (the increase in alternatives also results in a greater economic range).
What to keep in mind
We point out some of the factors to consider before your purchase.
Fabrication material
Regardless of the material, first that it is approved as suitable for food.
Once verified, if metal is chosen, it will be a priori a more solid productAlthough, at present, materials such as silicone or certain resins give very good results.
In any case, it must be a totally insipid, resistant material that does not stick excess dough.
Easy to use
In general, churreras are not very difficult to use, although you do have to be careful as the dough is poured into very hot oil.
In the models of before and in those of now that imitate them, pressing with the body while drawing, for example, a concentric circle and then cutting the churros also requires a certain skill.
Number of nozzles
In the case of pistols it is high due to its multipurpose nature, in the rest at least it gives to make the two most popular variants such as churros and batons.
However, the design also implies this section since some of the most basic already have different nozzles to give them different shapes.
Design
This aspect is quite relevant insofar as it affects the handles if the model incorporates them.
The churreras should be ergonomic and very easy to grip. Better integrated into the cylinder since the old ones in the metallic version tended to split if they were badly welded.
Cylinder
In addition to the requirements already indicated regarding the manufacturing material, if this is transparent it will allow us to control the rest of the mass. A complementary aspect.
Polyvalence
Already alluded to in the section on churros machine classes when mentioning the guns that are much more versatile due to their pastry options.

www.informacion.es
Eddie is an Australian news reporter with over 9 years in the industry and has published on Forbes and tech crunch.