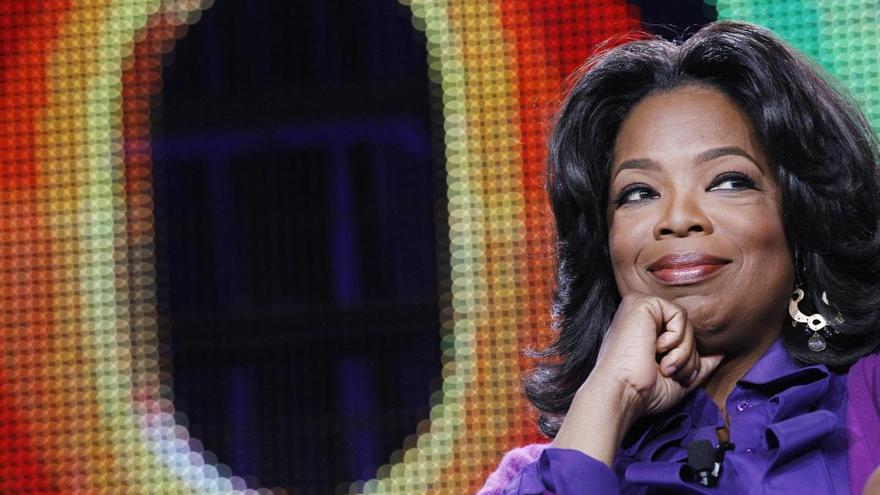 Charitable works and million-dollar donations but also lack of sensitivity and traces of denial. This is how ambivalent the response to the famous pandemic has been, which with many lights but also some shadows demonstrated the fallacy that this crisis was going to affect everyone equally.
It is clear that celebrities enjoy certain privileges that are very useful in a pandemic: huge houses to get through confinement, a bank account that is proof of lack of work or high quality health coverage.
The fundamental difference in terms of celebrities and their reaction to the coronavirus was between those who they assumed their privileges and used them to help others compared to those who, on the contrary, did not know how to see or ignored that there are many people who do not have their luck.
Sean Penn to the rescue
One of the best examples of how a Hollywood star can come down to Earth and have a clear social impact is Sean Penn. Known for being one of the actors most committed to activism, the double Oscar winner ('Mystic River', '2003', and 'Milk', 2008) opened several stalls at the end of March in Los Angeles (USA) to offer free coronavirus tests, when getting those tests was almost an impossible task.
Through its CORE foundation, Penn subsequently expanded this program to other parts of the US such as Chicago, Atlanta, Washington, and New Orleans. In total, more than 3.3 million tests have been provided, according to the CORE website. "I'm an atheist 23 hours a day," Penn told GQ magazine when asked why he decided to turn against the pandemic. "But I can connect with this idea of ​​what are we supposed to be doing here, since (…) if we are not just wandering aimlessly, "he added.
Jack Dorsey, co-creator of Twitter, saw in CORE something very valuable against the pandemic and donated 30 million dollars to this foundation.
Nor can you forget the Spanish chef Jose Andres, with less Hollywood star flavor than Penn, but also tireless in his activism and that took his World Central Kitchen to different parts of the US. to feed families in need during the coronavirus crisis.
"Show me the money"
In recent months, a common complaint to celebrities from social networks is that they put aside their well-intentioned messages of solidarity and support and that, instead, dedicate part of their fortunes to fighting the pandemic. Many celebrities got the idea.
For example, Oprah Winfrey donated $ 10 million to charitable organizations that provided food to those affected by the pandemic, while Rihanna gave 5 million to different causes against the coronavirus such as providing adequate equipment to medical personnel. He also took out the Paris Hilton wallet, which through The Hilton Foundation donated 10 million dollars.
Hollywood also got down to business. Angelina Jolie, Beyoncé, Ryan Reynolds, Blake Lively and George Clooney were some of the stars who made a millionaire donation to face the pandemic.
Although maybe the most media contribution, not for being the largest, was that of Dolly Parton, a true emblem in the United States and whose million dollars for Vanderbilt University Medical Center ended up being of great help for the development of the Coronavirus vaccine from the pharmaceutical company Moderna.
Skidding and denialists
"Covid-19 is not concerned with how rich, famous, funny or smart you are, where you live, how old you are, or the incredible stories you can tell. Covid-19 is the great equalizer".
Apart from all the lies in the previous lines (the coronavirus in the US has affected the working class and racial minorities much more), Madonna was highly criticized for this message since she launched it with a video last March in the one that appeared in his splendid house, taking a bath and with petals floating in the water. The pop star wasn't the only one unaware of her privileges.
A Ellen DeGeneres got ugly an unfortunate joke he did in a clip from his mansion: "Being in quarantine is like being in jail, especially since I have worn the same clothes for ten days and here everyone is gay." The key, once again, was the context.
The same happened with the March video in which Gal Gadot recruited a constellation of stars (Amy Adams, Mark Ruffalo, Will Ferrell, Natalie Portman …) for a performance of 'Imagine' by John Lennon, while much of society had no time to sing as it was absolutely concerned about his health or his job.
Beyond these stumbling blocks, possibly unintentionally, some celebrities did defend more dangerous attitudes by embracing denialism or the conspiracies around the coronavirus. A notorious example was that of Miguel Bosé, who from the networks shared different slogans, each more absurd, about the supposed hidden truth behind the pandemic.
Van Morrison was not far behind and published several songs against confinement and the use of masks, one of them, 'Stand and Deliver', along with Eric Clapton. The sinister irony of this matter is that these two music legends, both 75 years old, would be in danger if it weren't for the precautionary measures they insist on attacking.

www.informacion.es
Digsmak is a news publisher with over 12 years of reporting experiance; and have published in many industry leading publications and news sites.