Little did the theologian Augustin Calmet have imagined that the work for which he would be most remembered would be his Treatise of vampires (1749), a huge compilation of episodes of supposed appearances of the dead returned from their graves that the monk tried to discredit, although what he paradoxically succeeded in founding a new mythology. Calmet compiled the legends about the undead, baptized the phenomenon and thus gave a nature card to a hoax that until then was confused in oral tradition with others such as that of werewolves. Yes, as Noel Ceballos tells in Conspiracy thinking (Harp), the Catholic Church created the myth of the Illuminati by getting the organization to be outlawed in 1785, it was also the Church that, in that same Enlightenment Age, gave birth to the myth of the vampire. Without Calmet's founding book they would not have come later The Vampire, by Polidori; Carmilla, by Sheridan Le Fanu, nor the novel that in 1897 sublimated the legend and became the measure of all fangs.
A lot has rained since Calmet. And even from that Dracula from Bram Stoker who is still the alpha and omega of bloodsuckers. And if 60 years have been enough to re-signify James Bond, turning him around like a sock in many respects, how could such a centuries-old abomination not change? Of all those metamorphoses experienced by the undead by the work and grace of popular culture, David Remartínez (Zaragoza, 50 years old) reports in A pop history of vampires (Harp), eloquently subtitled How the vampire has become a dream of pleasure and happiness that you find everywhere. That today is omnipresent is proven without going any further in this book, which adds to The Vampire. A new story (Desperta Ferro), genealogical review that Nick Groom signed in 2018 and was published in Spain last year, already Vampires The evolution of the myth the succulent exhibition of the La Caixa Foundation and the Cinematèque française inaugurated in 2020 that has passed through the Caixaforum of Madrid, Barcelona, ​​Zaragoza and Seville.
For Remartínez, the classic vampire, "a product of Christianity, the Enlightenment and Romanticism", was defined by four characteristics: "death, as an allegory; blood, as an addiction; the fear of God, as moral, and masculinity, as virtue ", while" the contemporary vampire, on the other hand, displays youth, pleasure, love and femininity; their happy opposites, born of atheism, democracy and pop ". To trace that journey in which the vampire has gone from being a threat to being like any of us, the writer, like a modern Calmet, compiles dozens of appearances of such a peculiar kind in books, movies, series, role-playing games, comics, video games and even ice cream. The vampire, the compiler concludes, "incorporates the fears of each generation"; there is one for every time and place, and if today it is "an everyday figure that fits in any context" it is because the world, from financial excesses to political corruption or the rise of neofascisms, "has become vampiric."
If 60 years have been enough to re-signify James Bond by turning it around like a sock, how could such a centuries-old abomination not change?
So if the Nosferatu (1922) by Murnau was a gloomy poem for Europe still suffering after being strewn with corpses in the Great War, the young people of the 21st century, punished by the Great Recession and for the lack of perspectives, embrace the adolescent vampires of the ultra-conservative saga Twilight (2005-2009) by Stephanie Meyer and her film adaptations (2008-2012), undead surrendered to a banal and eternal youth and beauty because what they fear is maturity. To that future that his public perceives uncertain as little.
Remartínez points out as the first pop vampire to Count Draco, that rag cartoon by Bela Lugosi who since the seventies teaches children to count from their castle in Sesame Street, "A decontextualized icon that, instead of being scary, wanted to hug, for fun and tender." And if the beast can reconfigure itself into a childlike character, it can also, despite the bleeding machismo of its origins, incorporate feminist traits. Remartínez dedicates a good part of the book to tracing that evolution, whose founding moment also places it in the seventies, in the paradoxical Vampirella, a comic book heroine created by the astute Forrest J. Ackerman as a voluptuous bloodsucker with a good heart, barely dressed in an impossible blood-red micro-swimsuit designed by Triana Robbins, a militant feminist, "as a symbol of empowerment," says Remartínez, who points out that same short-circuit of feminism that half a century later continues to kick in on C. Tangana's yacht.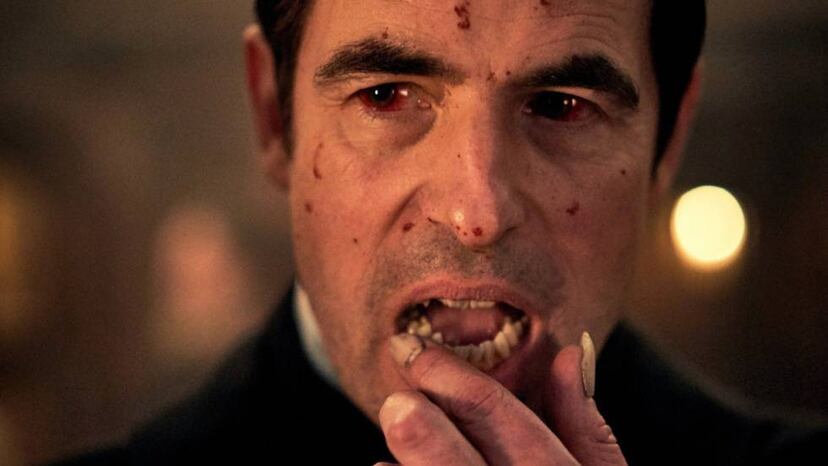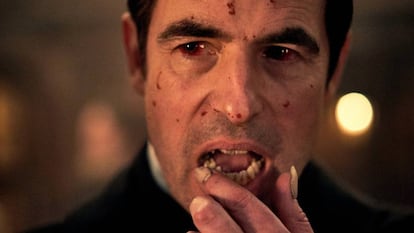 What the book does not indicate is another substantial short-circuit in the discourse of the progressive feminization of representations of myth: there are exceptions, such as The bloody countess, the book that Alejandra Pizarnik dedicated in 1965 to Countess Báthory – to which 650 deaths are attributed and which inspired Carmilla—, or the movie A girl comes home alone at night (Ana Lily Amirpour, 2014), with a vampire wearing a chador as a peculiar urban vigilante; but the bulk of vampire fictions in which a new sensitivity to women appears, from Vampirella to Dracula (1992) by Francis Ford Coppola; of television phenomena Buffy, the cazavampiros (Joss Whedon, 1997-2003) o True Blood (Alan Ball, 2008-2014) a Only lovers survive (Jim Jarmusch, 2013) or the delirious animation Adventure Time (Pendleton Ward, 2010-2018), have been drawn, written, filmed by men.
The metamorphoses of the undead continue, and without symptoms of exhaustion. There is the creepy Midnight mass, by Mike Flanagan, so recent (it was released this September) that it has not entered the book, and in which the idea, collected in it, that vampiric mythology was forged from Christian theology is taken to the last consequences. But Remartínez concludes his journey with another Netflix miniseries, Dracula (2020), created by Steven Moffat and Mark Gattis – who have already reformulated for the 21st century the most famous detective in literature in Sherlock (2010-2017) – and in which the prince of darkness is definitely humanized by accepting that his engine is neither more nor less than the fear of death. Or is there something more human than that?
You can follow BABELIA in Facebook and Twitter, or sign up here to receive our weekly newsletter.
Sign in to continue reading
Just by having an account you can read this article, it's free
Thanks for reading EL PAÍS



elpais.com
Eddie is an Australian news reporter with over 9 years in the industry and has published on Forbes and tech crunch.