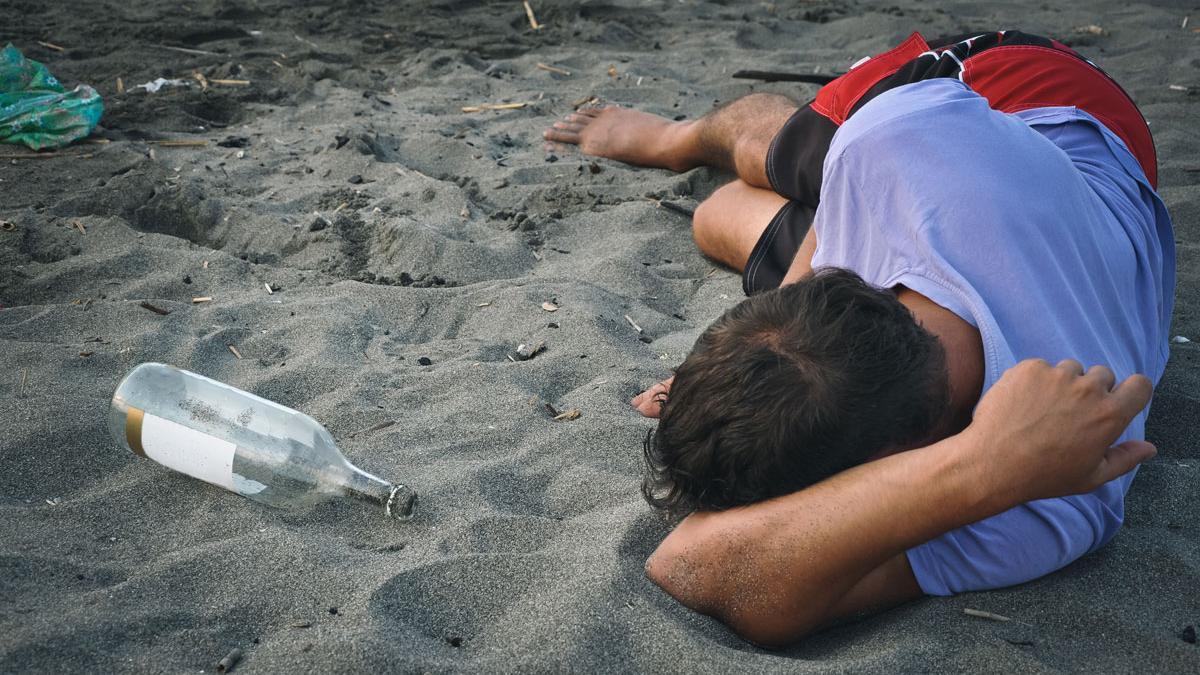 The 'drunkorexia', a new 'trend' that consists of not eating to compensate for the calories that alcohol consumption contributes, It is becoming fashionable, especially among young people, warns epidemiologist and psychologist Albert Espelt in an interview with Efe.
It is not yet a clinical phenomenon, but it is a behavior that is being observed in younger people who, in anticipation of an alcohol intake and the caloric intake that this implies, restrict food, thus substituting it for the empty calories that alcoholic beverages provide.
It is observed mainly in young girls, between 16 and 24 years old, since women are the most affected by eating disorders, explains Albert Espelt, head of the Department of Epidemiology and Public Health of the Faculty of Health Sciences of the Manresa campus of the University of Vic.
Experts still do not know how far this new phenomenon that begins to appear is going to go and they do not have it quantified, but they do speak that identifying it is the previous step to cataloging 'drunkorexia' as a psychological disorder related to eating.
It is a dual pathology, that is, typical of people who have more than one psychological disorder, and is usually accompanied by symptoms of anorexia that are worsened by this excessive alcohol consumption.
"If you don't eat to drink alcohol, this alcohol is much more harmful to your health", Espelt emphasizes, who also remembers that if we rely only on calories "we are doing harm to the body that is not necessary" and we are not doing balanced diets, because "there are calories that nourish us and others that do not."
Keep in mind that the COVID-19 pandemic has had an influence on mental disorders such as anorexia and that the most disadvantaged population has worsened their diet, something that affects this new phenomenon.
Confinement initially decreased alcohol consumption, but what is observed now, in cities like Barcelona, it is a change in the consumption pattern: "Before COVID it was not a bottle place, there were no squares full of young people drinking, but this has begun to change as a result of the pandemic," says Espelt.
This does not lead to an increase in alcohol consumption among young people, which remains stable, although what is of concern is the way in which it is consumed, in the form of binge drinking that results in alcohol consumption, driving problems or fights.
The average age of onset of alcohol consumption is 14 years and, according to some studies, 24% of young people consume alcohol at risk.
The expert says that the best strategy to address these disorders such as 'drunkorexia' is always prevention and "make it more difficult for young people to access alcohol ", in addition to having people in educational centers capable of detecting this type of process.
"A bottle of wine is almost 560 calories, but we have to bear in mind that they are empty calories, which do not add anything"recalls Espelt, who stresses that we cannot substitute the calories in most foods for the caloric intake of alcohol.
In fact, remember that alcohol is the first thing that specialists eliminate when starting a diet.
"Let's hope it is a passing trend and that it is not something that has come to stay," Espelt confides, waiting to see if this new 'fashion' takes hold.

www.informacion.es
Eddie is an Australian news reporter with over 9 years in the industry and has published on Forbes and tech crunch.