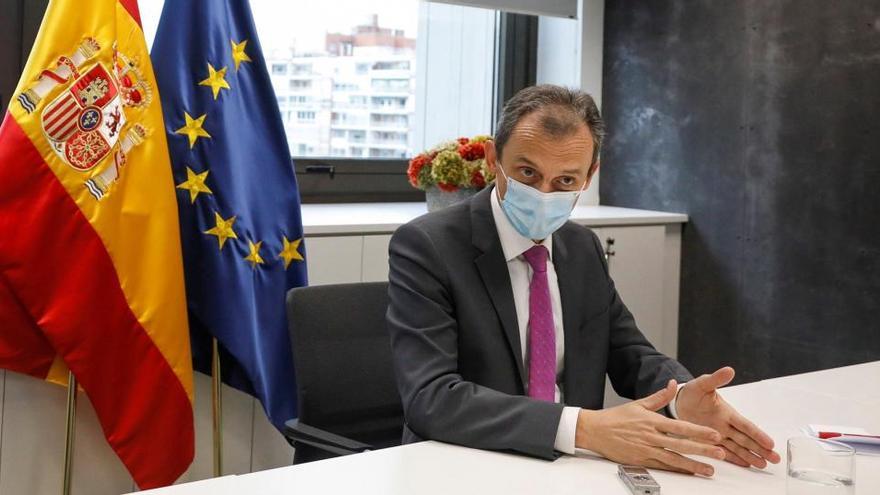 The Minister of Science and Innovation, Pedro Duque, has ensured that the entire process around vaccines against covid-19 is being carried out with the necessary steps so that all those that are offered to the population are safe and effective.
"They have not skipped any of the steps necessary to give confidence in the security", the minister has told Efe, who has reported that when the authorization is launched by the regulators, there will be conditions that must be met.
Fulfilling all those conditions set by the European Medicines Agency and by the Spanish Medicines and Health Products Agency "we will be facing a process that has the same safety as all other vaccines that are on the calendar. "
For the minister, the speed of the development process has to do with the fact that completely new vaccination technologies have been used and that rehearsals with far more people than usual to get data before.
Also that "the governments have advanced the money to the industries so that they can manufacture and start up the factories with that money on account of the vaccines that we were going to buy, something that had never been done. "
"These three factors explain that vaccines may be safe but much faster", summarized the head of Science, who also highlighted the concentration of human and economic resources.
On whether there is a danger that the population will relax protection measures in the face of the new vaccination scenario (in Spain and the rest of the EU it could start on 27), Duque said Before this we must be "very clear." You mentioned, for example, that the vaccines that are now being produced require two doses and, in between, people cannot think that they are immunized.
Further, "it will be the health experts who will say at what point we can consider that we have overcome the pandemicAnd there are still many months to go in case everything goes very well and all vaccines are manufactured at the rate we think. "
For the minister, therefore, there are still many months to "lower my guard."
Duque, who stressed the need to continue protecting society in general, stressed that "it is very important that we continue maintaining security measures for quite a longer time and wait for the doctors to say that we can relax. "
Asked whether Spanish scientific groups should continue investigating their vaccine candidates even though there are already some in circulation, Duque said yes: "The generation of knowledge is going to be invaluable. The next time a vaccine has to be made, we will have people ready and industries ready. "
"Everything is happening very fast and within a year we will not know the situation we are going to be in (…), so we have to have plans a, b and c for all things", it is finished.

www.informacion.es
Digsmak is a news publisher with over 12 years of reporting experiance; and have published in many industry leading publications and news sites.