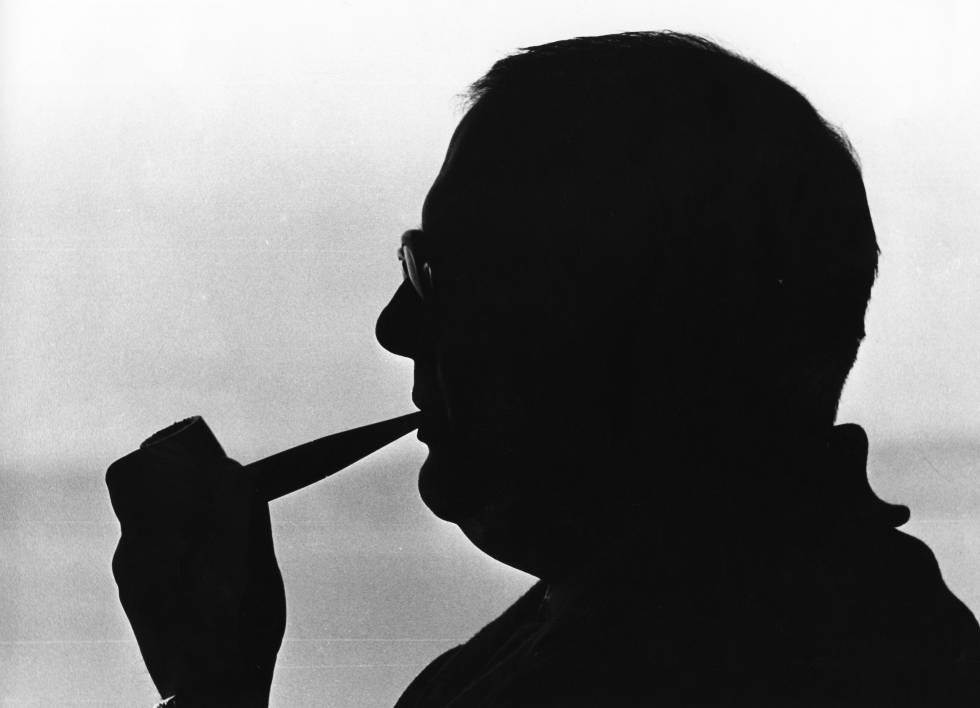 January 5 marked the 100th anniversary of the birth in Konolfingen, Bern, of the Swiss writer Friedrich Dürrenmatt, who died in 1990. These ephemeris are very healthy when publishers use them as a context to recover works by authors who have not been fully treated . Among all of them, it is likely that Dürrenmatt occupies a privileged place, not as a playwright with a widely glossed and praised work, but in this genre that fascinates us.
His forays into the crime novel were as brief and sporadic as they were brilliant and necessary. We already talked here about the nouvelle The breakdown (recovered in 2020 by Periférica), of its intelligence to point to the water line of bourgeois conventions and camouflage the attack in the absurdity and absurdity. In the little more than 150 pages of The promise (In the version I have of Navona, with a translation and prologue by Xandru Fernández) there is the entire ethical corpus of his black work: the analysis of the failures of the system, of moral hypocrisy, always with a certain fatalistic air. "The logical conclusion of a story is achieved when events take the worst possible turn," he says in the play The physical. In The promise, Commissioner Matthäi is irretrievably tied to the tragedy of an abused and murdered girl. The case takes strange directions, Dürrenmatt wants to laugh at the genre but an ode comes out to the commitment to justice, to the search for truth, an impeccable crime novel.
Now, taking advantage of the editorial news generated as a result of the centenary, we complete the vision of Dürrenmatt's police work with two contributions from Tusquets (that already published The commission, Justice and some other work more alien to the genre): The judge and his executioner Y The suspicion, both translated by Juan José del Solar and already in bookstores. In these two novels, as brief as the previous ones, the Swiss playwright addresses the life of curator Hans Bärlach, whom we find in the first of them (The judge and his executioner, 1952) in his early 60s, in Bern, where he arrived after a brilliant police career in Switzerland and abroad. We know of him that he struggled for being a furious anti-Nazi, likes to smoke cigars, and is in poor health. In fact, he has one year to live. Also that he has as much reluctance about medicine as modern criminology. Bärlach investigates the death of Ulrich Schmied, a brilliant young inspector, shot in his car in the middle of nowhere, a case with complex political ramifications in a dark plot in which power is conspired to preserve the interests of Swiss industrialists. Everything happens in these two novels in a slow and unstoppable way. There is no explicit violence or "fast-paced" action. Nor great political speeches. Dürrenmatt doesn't need any of that.
"As isolated individuals we cannot save this world," says the lucid Bärclah in The suspicion (1953), second installment of his adventures. We find the commissioner lying in a hospital bed where he discovers, by chance (always so important to Dürrenmatt) a criminal case of Nazis and changed identities. The Swiss author's ability to get the entire first part to pass in that bed is tremendous, although there are some excesses in the second half, already in another context. Bärlach has two days left until retirement, he knows that nothing is going to change much, but he cannot resist seeking the truth. It is so, it is Dürrenmatt, it is his conflicts. Have you read it? Reread it. Haven't you read it? Go to your bookstore or library and treat yourself to some good black literature.

elpais.com
Eddie is an Australian news reporter with over 9 years in the industry and has published on Forbes and tech crunch.