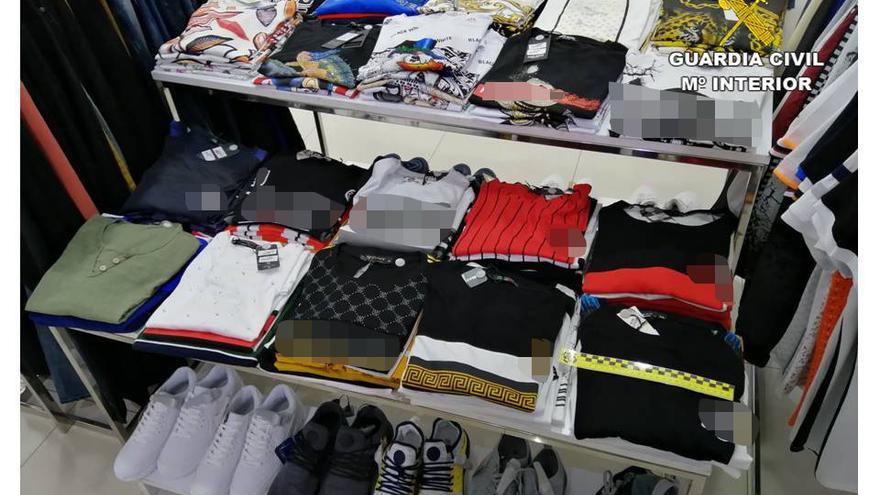 The study recalls that e-commerce has grown rapidly in recent years, a trend that accelerated during the covid-19 pandemic. Transactions that, for the most part, 82%, are carried out from business to business, compared to the remaining 18% that corresponds to business-to-consumer trade.
In this sense, the authors point out that, as with other tools of the modern economy, online sales are increasingly used for the distribution of counterfeits. Based on data on counterfeit product retentions, 56% of customs seizures at EU borders they are related to electronic commerce.
Of course, the value of these withholdings related to counterfeit products sold online is much lower than that of products that are shipped in containers by various modes of transport (road, rail, air and sea). Specifically, online sales seizures represent only 14% of the total value of withholdings, versus 86% of withholdings related to products shipped by container.
However, those responsible for the study point out that some of these products sent in containers are destined to distribution centers in the EU, from which in turn they are sent to consumers who have purchased them online, which could indicate that the real role of electronic commerce in the counterfeit trade is considerably more important.
Small packages
In this regard, the study highlights the key role played by the rise of the sending small packages, means by which companies make direct deliveries to consumers. Only in the five-year period between 2015 and 2019, the packet traffic increased by more than 70%, to reach 21.3 billion items worldwide in 2019.
Thus, they point out that small packages sent by mail also constitute a attractive distribution channel for illicit trade networksas these small shipments reduce potential losses from seizures. While the counterfeit trade by container ships clearly dominates in terms of value, the small package route is growing and is the largest in terms of the number of seizures.
In the EU, counterfeiters are increasingly targeting consumers in the online environment. If you look at customs seizures related to e-commerce, more than 90% of them are sent to the EU in small packages.
Origin
The modes of transport and the countries of origin of the counterfeits are also analyzed. Thus, parcel services dominate all customs seizures at EU borders. Regarding the origin of the products marketed online, China ranks first, with over 75% of counterfeit product seizures, followed by Hong Kong, with 5.7%, Turkey, with 5.6% and Singapore, with 3.3%. China is also a dominant source country when it comes to the value of counterfeit products purchased online, with a 68% share.
The use of e-commerce varies depending on the type of counterfeit products. Perfumery and cosmetics articles (75.3%), pharmaceutical products (71.9%) and sunglasses (71.3%) are the products with the highest percentage of withholdings related to online shopping.
Impact of the COVID-19 pandemic
The trend towards e-commerce accelerated with the covid-19 pandemic. In 2020, while global retail sales declined in most countries, online sales worldwide increased more than 20% compared to 2019.
The police authorities have reported that, in addition to increase opportunities for the spread of counterfeitss, there has been a huge shift towards cybercrime, and criminals have taken advantage of people who work from home and have a less secure infrastructure to commit various types of electronic fraud. Frauds include outright scams in which the consumer pays for a product but never receives anything, attempted identity theft, identity theft, or cryptocurrency investment fraud, among others.
During the pandemic, e-commerce has become the main channel for illicit medical productsincluding counterfeit and substandard products such as test kits and other pandemic-related products.
Christian Archambeau, Executive Director of EUIPO, has noted that "e-commerce has increased consumer choice and offered businesses new and flexible ways to access the market. At the same time, there is abundant evidence that the online environment also has attracted undesirable actors, who contaminate e-commerce distribution channels with counterfeits. EUIPO works closely with a number of e-commerce platforms, rights holders and institutional partners to help combat online infringements of intellectual property rights ".

www.informacion.es
Eddie is an Australian news reporter with over 9 years in the industry and has published on Forbes and tech crunch.