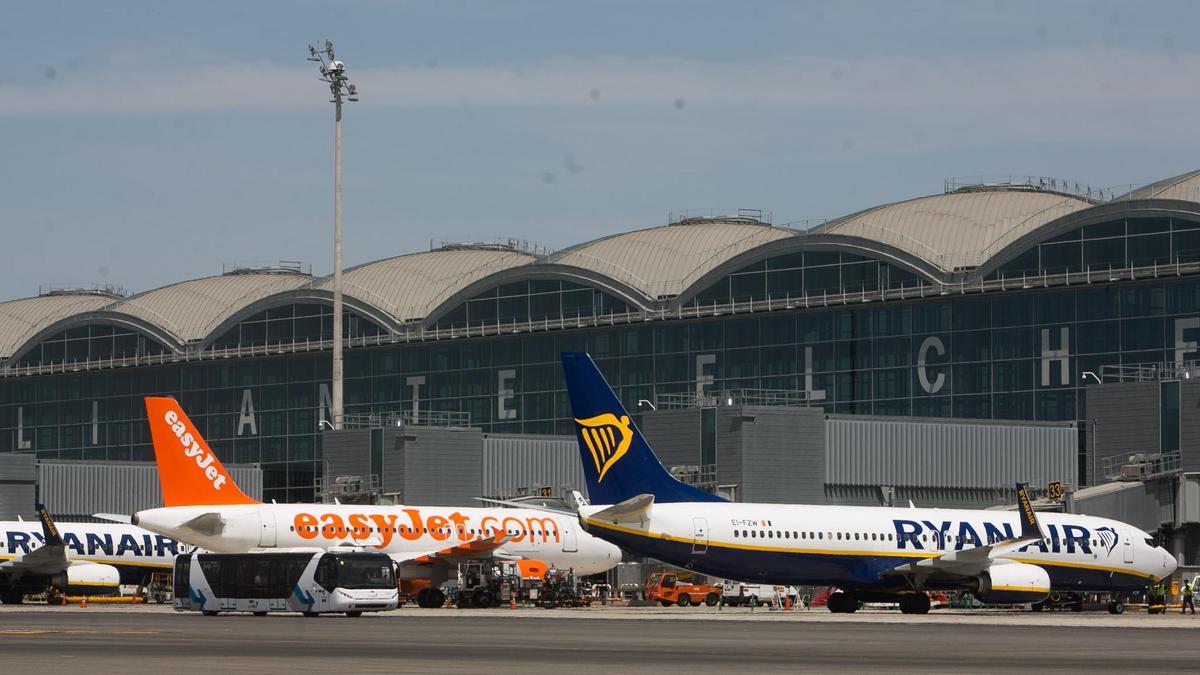 The airline Easyjet has embarked on a global process to reduce personnel that has already affected six ramp agents, those who operate in the loading and unloading of aircraft, only in the Alicante-Elche airport. The dismissals have also been extended to three employees in the passenger sector, who work for the British airline through the Menzies Aviation company. This has been confirmed to EFE by the lawyer Antonio Montenegro, from the Le Morne Brabant law firm, who will take charge of the defense of some of these employees, who were at ERTE and who are part of the 35 layoffs that the airline has already executed throughout Spain, according to sources familiar with the case.
Easyjet's decision "has its justification in the need to amortize its job for reasons of an organizational and productive nature", according to the documentation that it has sent to the affected staff, to which EFE has had access. Beyond the conjuncture "of the global pandemic of covid-19, together with all the restrictions on both national and international mobility", which led to temporary measures such as ERTE, "a permanent alteration in the demand for airline services, with the expectation that this situation will continue in the coming years. "
The world health alarm generates a "scenario of insufficient volume of operations and, therefore, an absolute lack of profitability", the company alleges. In this way, "a reformulation in the airline market is revealed, determined by the necessary reduction of their own structures and the permanent reduction in demand." The document indicates that the Easyjet fleet has dropped from 342 to 302 aircraft and it also shows a reduction in the global scope of 30% of personnel. The airline points out that "in the Alicante-Elche airport, specifically, this situation has a special impact since there is a great reduction of flights".
However, Montenegro explains that its clients assure that in this process "discrimination" is being carried out against personnel "subrogated from other companies, who enjoy better working conditions than those offered by Easyjet", for which it will fight, it says, "for the nullity of the dismissals." "All the staff hired directly by Easyjet" are still in their jobs, he says. The lawyer insists that the firm isn't just getting rid of "the most expensive workers" but, in addition, "it is referring to certain functions", such as the transport of suitcases in specialized vehicles, "to employees who do not have the necessary training, who lack sufficient training and the pertinent job category" to carry out said tasks. Likewise, Montenegro emphasizes that the organizational causes are invalid in these cases because "not all the services are being proportionally reorganized", since in the department of coordination of Easyjet in El Altet "They have not fired anyone."

www.informacion.es
Eddie is an Australian news reporter with over 9 years in the industry and has published on Forbes and tech crunch.