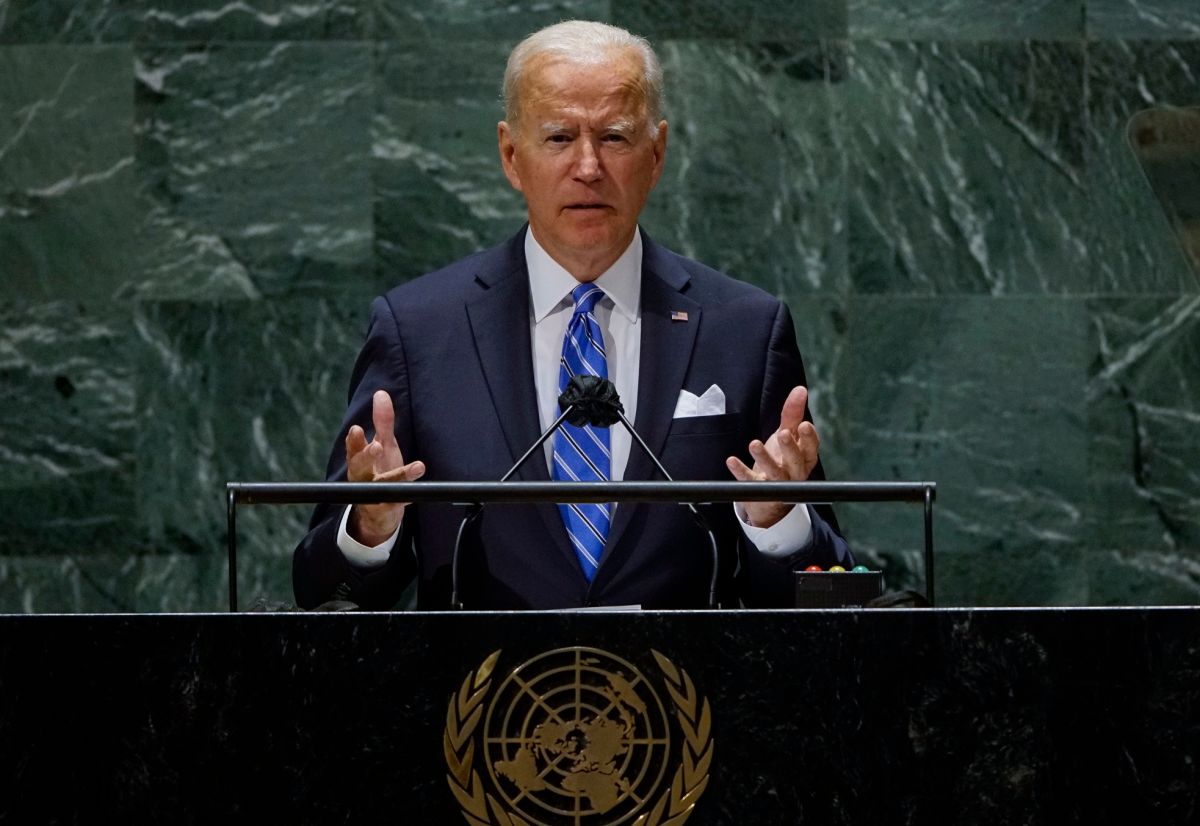 Foto:
Eduardo Munoz-Pool / Getty Images
In his first speech of his term to the United Nations General Assembly in New York, President Joe Biden outlined his foreign policy this week. It was America's return to the family of nations after Donald Trump.
Biden sustained the shift initiated by Trump from his two predecessors George W. Bush and Barack Obama by opting for diplomacy over military might, as in the example of Trump's withdrawal from Afghanistan. and carried out by his successor, albeit in a chaotic and irresponsible way.
"Bombs and bullets cannot defend against Covid-19 or its future variants," Biden said, acknowledging current priorities.
Because the president faces very serious problems, which can disintegrate the social fabric of our democracy and that of many countries where local versions of authoritarianism, lies and fraud flourish.
COVID-19 has killed 656,000 here and 4.6 million worldwide.
It must be stated clearly: COVID-19, the prevalence of which is partially the fault of the lies of Trump and his acolytes, is here to stay permanently in our lives.
Biden also confronts the disasters of climate change, which scientists had warned about and which is now here.
And there are still no answers to the looming economic crisis.
Not surprisingly, Biden yesterday characterized the next ten years as "a decisive decade for our world", which will determine the future of the global community. We are, he said, at "a turning point in our history."
Yesterday's speech was intended to reflect these problems.
Biden tried to convince the country's allies that he is not Trump. That he will work with them on solutions to multilateral problems. That he will not make unilateral decisions based on ego. That he will seek cooperation and not confrontation that pleases a fan base of ardent fans.
Thus, the US has reaffirmed its commitment to NATO allies, as well as to the European Union and its return to the historic – and insufficient – Paris climate agreement, which Trump dismissed with a stroke of the pen.
"To fulfill our own people, we must also commit ourselves deeply to the rest of the world," clarified the President.
But to reactivate the positive image of our country, declarations and promises are not enough. The disorderly withdrawal from Afghanistan established a regime based on barbarism, fanaticism and ignorance. The administration recently caused such a furor in France for its unilateral policy with Australia that Paris withdrew its ambassador to Washington. It has promoted a third round of vaccinations for all Americans, although billions in the world have not yet received the first, which guarantees the permanence of the pandemic. Nor has it returned to the international agreement with Iran.
It would appear that the leaders of the democratic world have not yet decided whether the country has overcome the crisis caused by Trump. They know that the former president is stalking from Mar-a-lago and they fear that he will continue to try to return to power by all means. It is up to Biden to take the necessary measures so that this does not happen.

eldiariony.com
Eddie is an Australian news reporter with over 9 years in the industry and has published on Forbes and tech crunch.