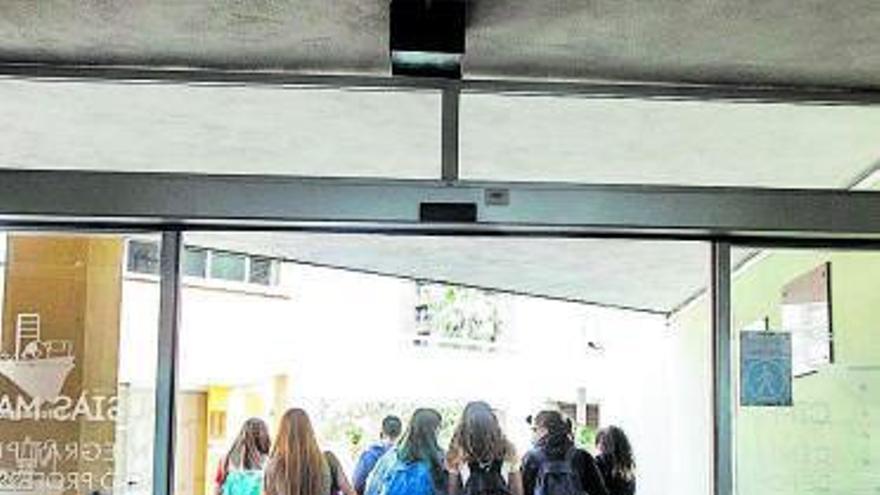 This is the highest increase in the last three stages, since last year they were not added or removed in global number and in 2019 43 units were arranged and 39 were eliminated, which represented an increase of four classrooms.
The Ministry of Education has reported that these 39 new classrooms arranged They have been processed in accordance with the parameters derived from the educational planning – also called school arrangement – of each educational zone for the 2021-2022 academic year.
Criteria that have been assessed
For this, the autonomous institution continues, the number of students and the number of places, the decrease in the birth rate, the criteria for rationalizing expenses and the considerations of the General Directorate of Educational Centers on the non-existence of new schooling needs.
Likewise, as pointed out by the area directed by the Minister Vicent Marzà, to calculate 39 more units, the criteria of the regulation and the Budget Law have been followed, so that "Budgetary stability and financial sustainability of the Community are ensured on the one hand and, on the other hand, the provision of essential public services is guaranteed."
The associations of charter and Catholic schools have received this news positively, although they still do not have all the data from the associated centers. In the case of the federation of concerted centers Catholic Schools, they affirm that "although they still do not have official confirmation from the Ministry", the educational centers "have received by letter information about the classrooms to support integration." Regarding the concerted units, on the other hand, they defend that "it is not that the classrooms are increasing, it is that they are complying with the regulations."
In reference to the post-compulsory stages -Baccalaureate and Vocational Training-, Catholic Schools assumes that, if they finally increase the units at these levels, it will be due to "the recovery of the classrooms that were closed and that they must renew according to the sentences that give the reason to the centers and reject the elimination of concerted classrooms ordered by the Ministry ".
On the other hand, the Infant and Primary classes that are incorporated this year respond, again, according to the entity, to "the vegetative growth that has taken place in recent years."
However, the federation points out, according to the organization's member centers, that "there is a good harmony with Education and they are happy with the response of the administration in the 2021-2022 school arrangement." This newspaper has tried to access the authorized classrooms in the different educational stages, but it has not been possible to break down the information, since "the agreement that goes to the Plenary of the Council is a global figure," according to the Ministry.

www.informacion.es
Eddie is an Australian news reporter with over 9 years in the industry and has published on Forbes and tech crunch.