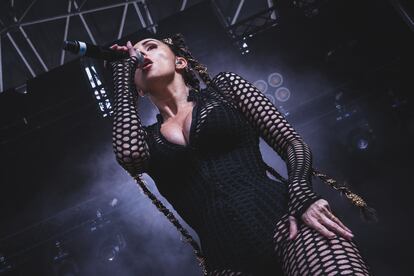 With the flood of music-themed books, one must exercise extreme caution. Among the filters, perhaps the simplest is to check if the volume has a more or less exhaustive discography, an elementary requirement but the absence of which uncovers the author's priorities. In that sense, How to be bad (Today's Topics) fails the test. The space theoretically reserved for a record listing is taken up by the extensive credits of the photo shoot that illustrates, to say the least, the book.
Book? It is urgent to remember the lesson of the painter Magritte, that of This is not a pipe. This work by Mala Rodríguez may not really be a book. The text is minimal, concealed with the body of the lyrics, swollen by the addition of fragments of his songs, whether they come up or not, and fattened by the abundant blank pages. The dominant feeling after having read it: it is a collection of memories expressed aloud, recorded and arranged in that way by someone from outside (Ana Robla is mentioned as responsible for "style correction") before being voluntarily overshadowed by the artist who signs.
It has a lot of trilero exercise. You can respect that Mala hides who the parents of her children were or the process that led her to divorce her husband, but you sense that she insists on telling an incomplete truth. It also doesn't help that the chaotic narrative is barely anchored by dates. And it is not a matter of modesty: it is quite explicit when evoking certain sexual adventures and drug matters. Explicit… up to a point: what does a rapper do when a high-ranking Mexican official sends her a kilo of cocaine?
In reality, one suspects that Mala, like so many stars in the song, inhabits a parallel universe, alien to commonly accepted reality. At one point, he congratulated himself on having signed with the multinational Universal, given that the company then "petaban" with La Oreja de Van Gogh. Problem: he still hasn't found out that La Oreja has always recorded with Sony. He admits to a certain discomfort for rejecting Universal's proposal for the Argentine Gustavo Santaolalla to be his producer. It was a wise decision and he certainly did not have to apologize later to Santaolalla, who is not exactly an expert on Mala's music.
They are musicians business, they will tell me. Badly said: she opened the path through which figures such as Rosalía or C. Tangana have passed. To understand us: "urban music" (a euphemism for US marketing to avoid saying "current black music") with flamenco echoes and a lot of Latin presence. Nor is it a small feat that it has been maintained for more than twenty years, in a field that – at least in Spain – does not promote long careers. With the added credibility intact, although some of his recent collaborations have sown doubts among the faithful.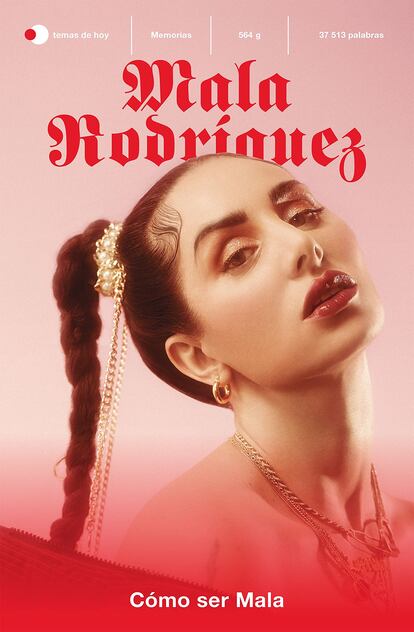 He boasts of his ability to joseo. He decides to take a break from music and, at the suggestion of a certain Saúl, discovers the fabulous car recycling business in San Diego: "I go to auctions, buy super-sold but good quality cars, I take them to the workshop in Tijuana, I look for a price fix them and put them up for sale on Craigslist. " He assures that the gain is "quite disturbing." Believe it: twenty pages later you are residing in Silver Lake, the very expensive neighborhood hipster of the Angels.
I explain all this out of frustration. I sympathized with Mala Rodríguez's music from her first demo. Years later we met at a festival, where it was my turn to DJ. There I was able to observe his power off stage: a guy from the organization was looking for a brawl with his team; with a few prudent words, she extinguished the fuse of the situation. So I expected something more from How to be bad than this display of smugness and obfuscation. Finally, it remains in a short self-help booklet for the use of already convinced people. Too much fog and too thick.

elpais.com
Eddie is an Australian news reporter with over 9 years in the industry and has published on Forbes and tech crunch.