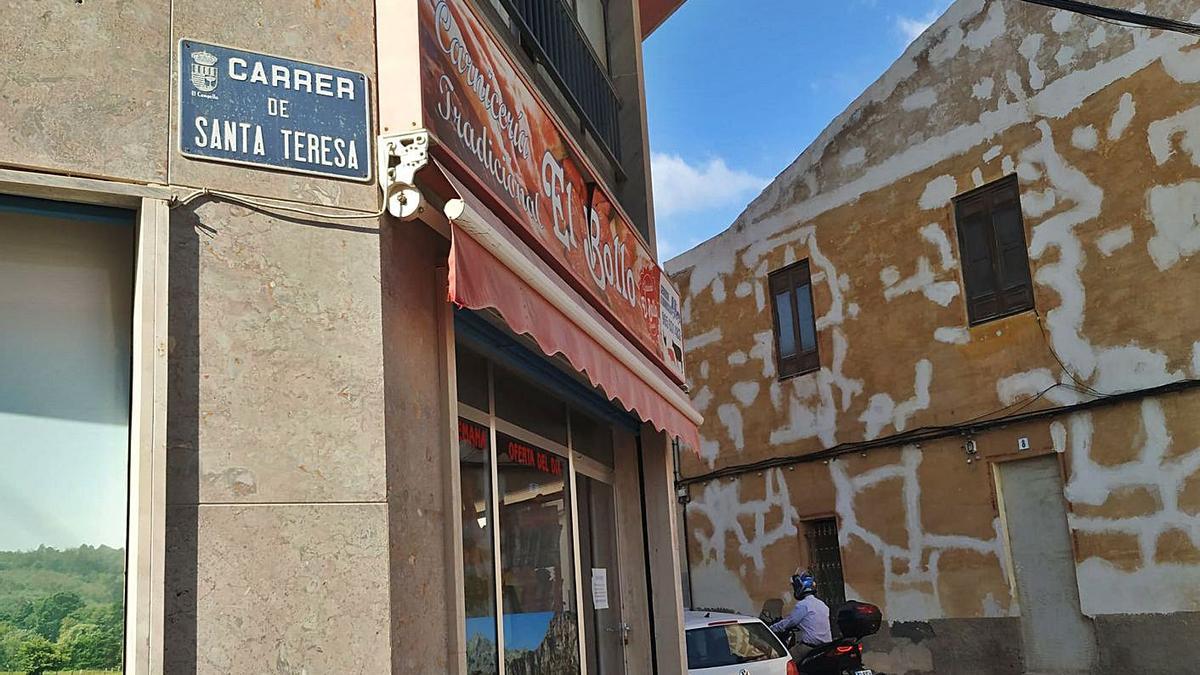 End the machismo of the street in El Campello and make women visible. The municipal plenary session approved yesterday to promote a campaign to collect proposals to dedicate streets to illustrious women. The goal: to match a street map where currently 94% of roads with proper names are male, 111 out of 118. And almost all those dedicated to women, 5 of 7, are of virgins and saints. Men, saints and virgins occupy 98.3% of the streets.
All groups except Vox supported the motion proposed by the US spokesperson, Pedro Mario Pardo, which included the conclusions of the study "Gender analysis of the street map of El Campello" by Carlos Bueso Alcala, historian and resident of El Campello, who warns of this clamorous inequality.
PP, Cs, PSOE, Compromís, Podemos and EU expressed their full support for this measure -Red was absent due to illness-. The PP stated that "the proposal seems good to us," although they added that they believe that this situation has not been reached on the street "with malicious intent". From Cs they insisted on the need to give "visibility to the gender gap" as a necessary step to end it. The PSOE stressed that the invisibility of women "is a form of violence against her," Compromís described the measure as "fabulous" and insisted on the need to achieve a "real and effective" equal, a request on which Podemos agreed. And the US appreciated the support and commitment shown by almost the entire plenary.
For her part, the Vox spokesperson, Maria Jose SañudoHe abstained, despite stating that "it's a good idea. There are many fewer streets of women and it is good to achieve equality in all aspects ", but he justified not supporting it because "In the motion it says that here we treat women as beings with a reproductive function."
The motion contemplates that "the City Council begins a campaign to collect proposals from illustrious women, both local and foreign, in order to draw up a list of female names to name our public spaces." And that «the new streets, squares, avenues, green spaces or any other infrastructure that will be developed from now on have mostly women's names, until reaching a rate similar to the male or in other words, achieving an equal street map».
This motion "against the invisibility of women in the public spaces of El Campello" highlights that "the centuries of domination of men over women are undeniable. This has resulted in multiple expressions and forms of violence against women. These systemic violence range from the most explicit forms, such as physical violence, threats or insults for being a woman, to more subtle forms such as violence. invisibility. This is a way of denigrating, it is a reflection of that belief that women have not contributed anything to history, they are a secondary being with a reproductive function. Women have been made invisible in science, in the field, in literature … women in history in general. And this is reflected, even in the tribute paid to illustrious people by putting their names on the streets, as Carlos Bueso's study has shown ».
Of the 118 streets with proper names, 111 are dedicated to men (94%) compared to 7 that recognize female figures (6%). In addition, when analyzing the attributive distribution of women, we find that of the 7 streets, at least 5 refer to virgins and saints.
In contrast, male artists occupy 37%, historical figures 25%, municipal mayors 15% and religious saints another 15%.

www.informacion.es
Digsmak is a news publisher with over 12 years of reporting experiance; and have published in many industry leading publications and news sites.